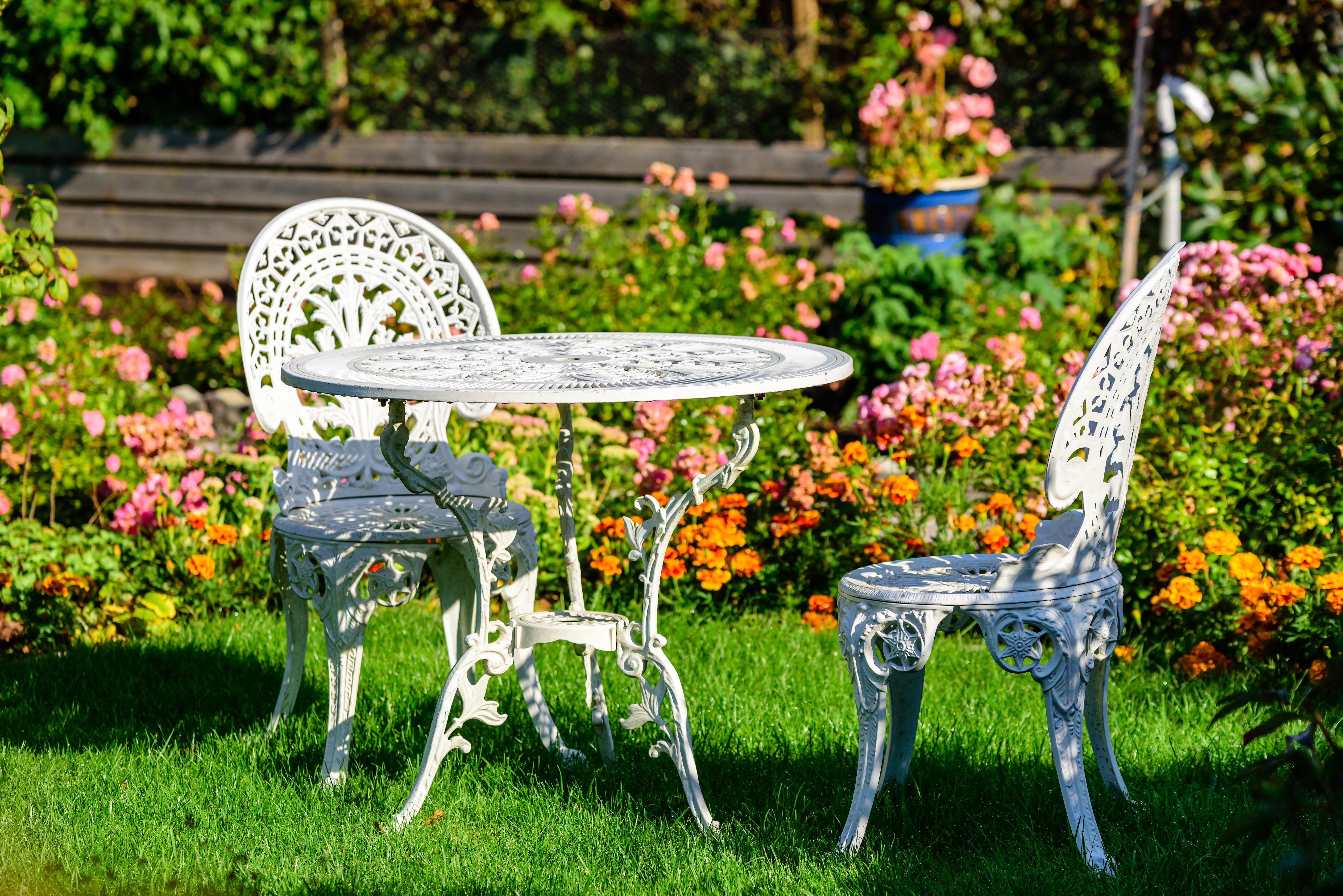 When it comes to metal patio furniture, there are basically two kinds: One you grab for under $20 and pitch when rust inevitably starts to eat away. The other, you have every hope it will last a good 10- to 20-years – at least. Whether a sharp-angled simple bistro set made of stainless steel (which, yes, CAN rust under certain conditions) or sprawling wrought iron chairs cast from hand-carved molds forged into intricate patterns, ensuring you prevent rust of this pieces is much preferable to trying to fight it once it encroaches.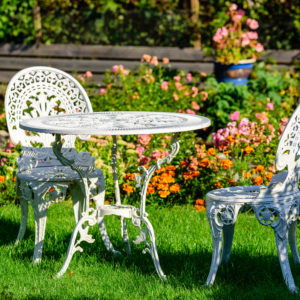 All patio furniture takes a fair amount of abuse with exposure to direct sun, rain and wind, the jostling and clanging of regular use, drips of food or drinks and oils and sunscreen from our skin. Top-grade outdoor metal tables and chairs withstand all that better than the cheap stuff, but it's going to starting pitting and peeling much sooner than you'd like if you aren't careful to prevent rust from forming.
If you live in a colder climate, you'll want to take action now during autumn to prevent rust and prepare your outdoor furniture for winter storage.
Rust protection for motorcycles – especially older bikes – is critical to keeping your ride running smoothly for years to come. 
Countless sources on the web offer tips on motorcycle rust removal for bikers slapped with surprise oxidation while readying their bike for the first spring ride. Certainly, you'll need to neutralize rust when you find it – Don't ignore it! However, the best way to tackle this problem long-term is to prevent rust from developing in the first place.
Zerust motorcycle covers are the way to go for this. There are endless motorcycle cover products on the market, and certainly, you can find a few a bit cheaper. But these traditional covers only go so far. In fact, they may be part of the problem because all they do is keep the dust from collecting. They don't keep moisture from gathering, and may even trap it in, exacerbating your risk of rust.