Rust Control for Parts & Tools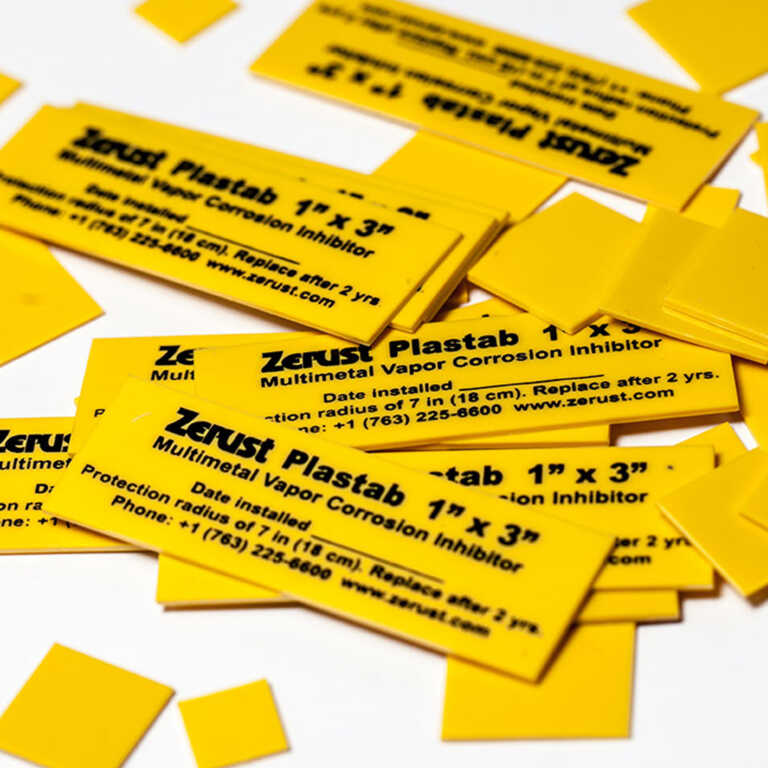 Zerust Plastabs ® are thin, light, rigid polyethylene squares made with our corrosion-inhibiting technology molded right into the plastic. Our…
Rust Prevention Tips by Zerust®
Tool & Parts Rust Control is now easier than ever with Zerust anti-tarnish products.
You know it's imperative to keep your tools and tackle equipment in immaculate condition. Keeping these products in top shape is important for aesthetics, of course, but also for reliability.
In the past, proper tool and tackle box rust control meant shelling out loads of cash and putting in a ton of extra time on maintenance.
Zerust Tool & Parts Rust Control provides a fast, effective, affordable rust prevention solution.
Preventing rust in the contents of your tool and tackle box has never been so simple. Thanks to our patented rust prevention technology, you can preserve and protect your favorite metal tools and fishing equipment with our Toolbox Drawer Liners, Plastabs or Vapor Capsules.
Zerust products save you from having to use costly oils and WD-40 on the contents of your storage containers year after year. The reality is, even with continuous application, oil will eventually dry up and WD-40 will turn into a varnish. Save time and money with Zerust Tool & Tackle Box Rust Control solutions.