Rust Prevention for Household Items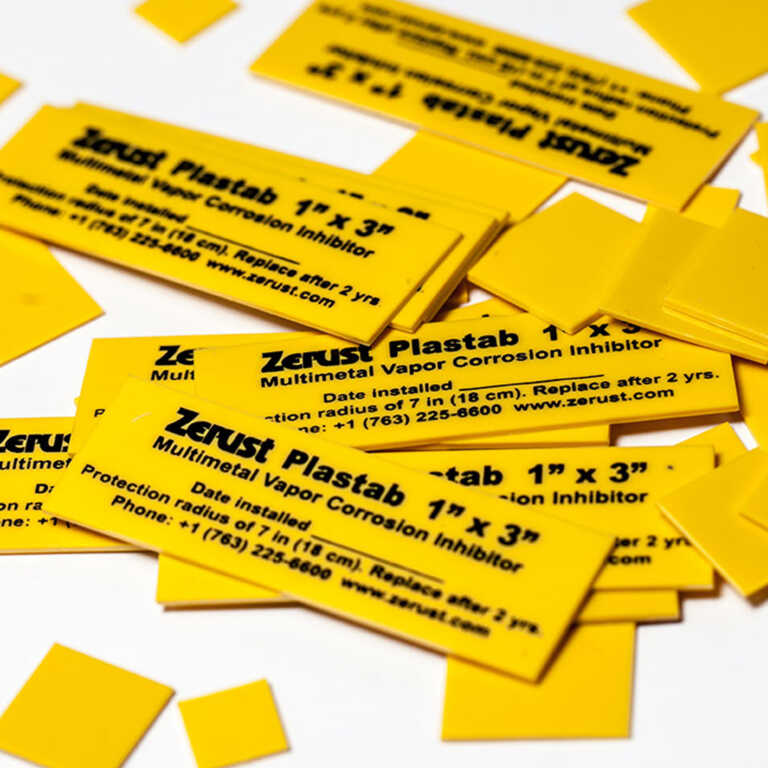 Zerust Plastabs ® are thin, light, rigid polyethylene squares made with our corrosion-inhibiting technology molded right into the plastic. Our…
Rust Prevention Tips by Zerust®
Zerust offers a broad range of choices for rust prevention for household items and electronics. These include plastabs that can be used for electrical boxes and enclosure cabinets, rust prevention vapor capsules that can be used for tools and electronics, multi-purpose VCI poly bags that can be used for firearms and ammo, toolbox drawer liners and anti-tarnish silver storage bags for jewelry and other valuables.
Many home goods and electronics could be susceptible to rust and corrosion damages because of the metal components they are made of. Iron alloys like steel are vulnerable to rust, a type of corrosion caused by exposure of iron to oxygen and water or humidity. Different types of metal may be at risk for galvanic corrosion. This is an electrochemical process that involves metal corrosion when it comes into electrical contact with another metal.
Zerust anti-rust products for household goods and electronics protect against these harmful chemical processes using a patented, non-toxic vapor corrosion inhibitor (VCI) formula. VCI products release an odorless, colorless vapor into the air surrounding the metal items, settling in a very thin layer of protection that inhibits the chemical causes of rust and corrosion.
Zerust products like plastabs, vapor capsules, multipurpose poly bags and coverings impact neither the mechanical or electrical properties of your home good items and electronics.  Functionality may be improved by preventing rust on items with hard-to-access holes and pitting that may be difficult to clean and oil. We offer a variety of household item rust prevention options so you can pick the one that best fits what you need.