Rust Prevention for Boats
Rust prevention for tools, firearms, sporting goods, electronics and other home goods doesn't require an expensive storage system – just…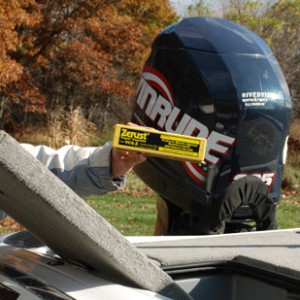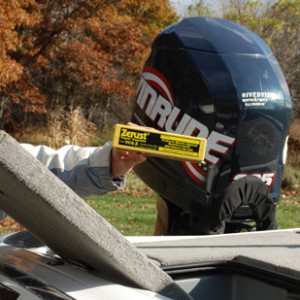 Specially made Vapor Capsules for Boats are designed to offer corrosion and rust protection for any vessel, so you can sail to…
For superior corrosion protection in a sprayable grease, use Zerust® Axxanol™ Spray-G. It protects in extreme conditions, such as during outdoor storage and overseas shipping.
Rust Prevention Tips by Zerust®
Rust protection for boats is essential to keeping your vessel running well and looking great.
Zerust high-performance Vapor Capsules for Boats offer the best in rust protection for boats, particularly those exposed to the corrosive elements of salt water, high heat and high humidity.
Preventing rust before it starts is best. But when it does begin to form, it must be properly treated. Failure to prevent or treat rust can cause serious damage to the overall vessel structure, as well as the propeller, electrical systems and motor.
Use of our high-performance Vapor Capsules for Boats protects within a 1-to-6-foot radius of any enclosed area.
Take for example the testimony of a major naval organization, which identified three key problem areas at high risk of corrosion damage:
Bail-out pump motors
Small engines
Aids to navigation
When these systems are affected by rust, reliability and function are negatively impacted. Not only are we talking hefty repair costs, but this kind of equipment damage can put people's lives and livelihood in danger.
Organization leaders had to think fast. They had tried to combat corrosion by oiling, scraping and painting to remove or conceal the corrosion. It didn't work. It was expensive. And in the end, it wasn't safe. They needed a long-term solution that would prevent ensure their mission-critical equipment stayed both operational and reliable. They turned to Zerust.
Our high-performance Vapor Capsules release a non-toxic vapor that invisibly protects your boat from rust and corrosion, ensuring the vessel remains in top shape and condition. Spend less, sail more with Zerust.