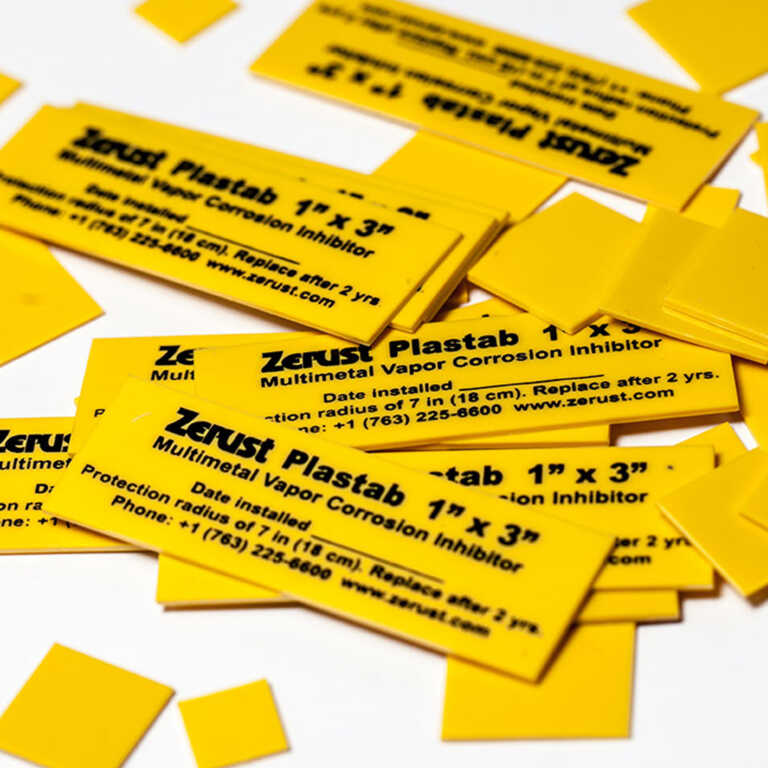 Zerust Plastabs ® are thin, light, rigid polyethylene squares made with our corrosion-inhibiting technology molded right into the plastic. Our…
Rust Prevention Tips by Zerust®

Zerust Anti-Tarnish Products provide tarnish and rust prevention for your treasured silverware, jewelry and antique collectible coins.
Preserve your cherished valuables with our patented anti-tarnish technology. Our line of anti-tarnish products are non-toxic. They are environmentally-friendly and cleared by the FDA for kitchen-related use.
Zerust Anti-Tarnish Products include:
Anti-Tarnish Drawer Liner – When you line your jewelry case, pouch or silver storage drawer with Zerust's superior quality Anti-Tarnish Drawer Liner, you are guaranteed five (5) years of rust prevention for your jewelry and special-occasion silver.
Anti-Tarnish Silver Storage Bags – These blue satin storage bags, woven with our special anti-rust technology, keep your collectible coins, silver jewelry and silverware safe from harmful rust and tarnish.
Anti-Tarnish Vapor Capsule – These easy-to-use capsules affix to the inside of existing jewelry boxes, storage bins, cabinets, safes and drawers to keep your prized metals in amazing shape.