Articles by Month:
May 2019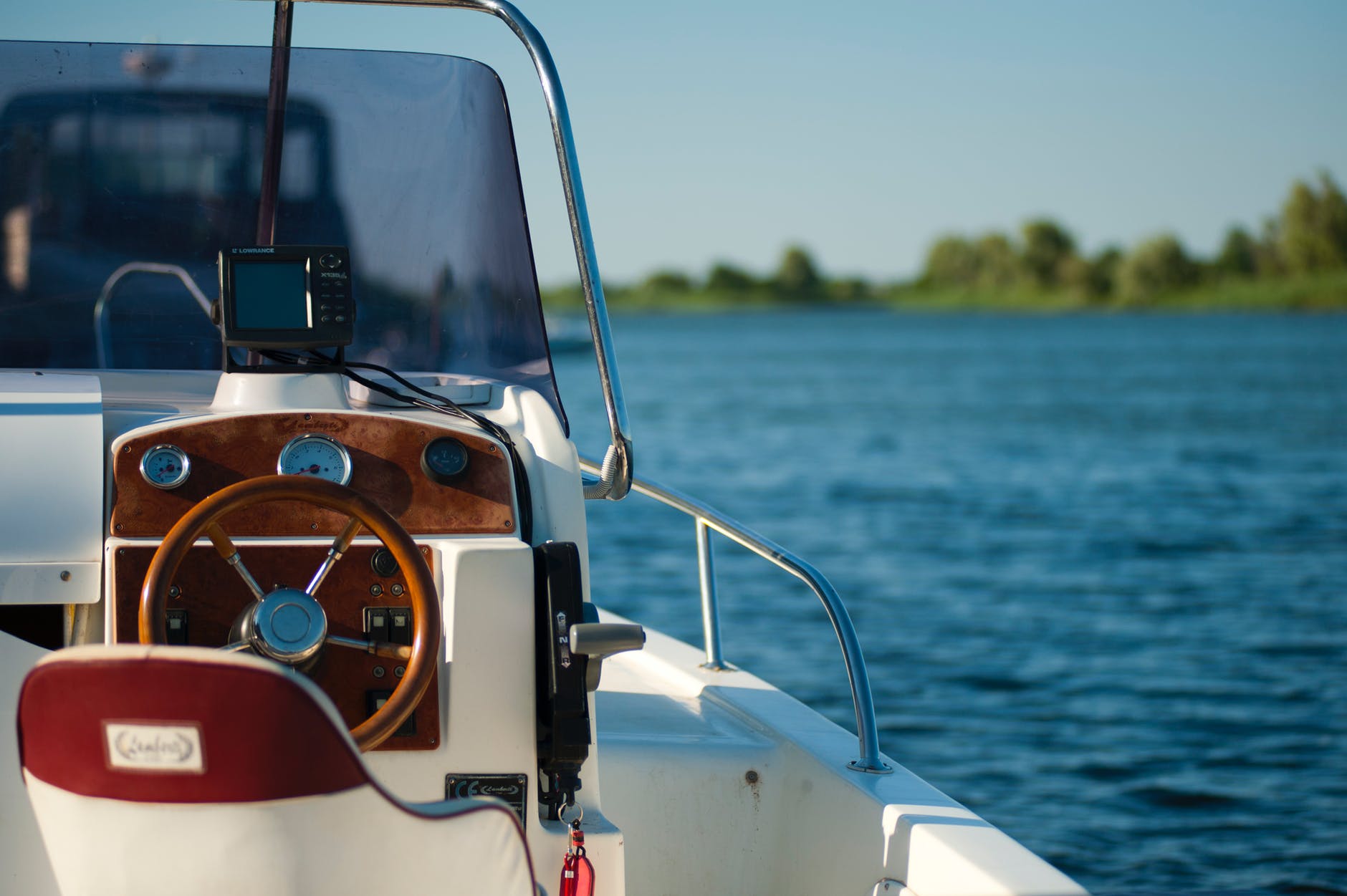 Preventing boat rust isn't solely about ensuring your ship shines. It's about the assurance it stays seaworthy and protecting your investment.
Beyond just being unsightly, boat rust and corrosion can spring a huge leak in your bank account because, as noted by BoatUS Magazine, the majority of boat insurance policies expressly exclude coverage for this type of damage – even if a boat sinks from corrosion-damaged thru-hull fittings.
What's more, boat rust a safety issue. More than one boat crash has been attributed to failed corroded steering fitting.
One of the best shipmates a recreational seafarer can ask for is a Vapor Corrosion Inhibitor. Zerust produces VCI Capsules for Boats designed specifically to guard against rust and corrosion damage to boats, which are are under constant assault from the elements as well as the risk of galvanic corrosion. Electrical systems, motor and propeller are among the vessel components most prone to corrosion and rust damage.
Top Causes of Boat Rust and Corrosion
So much misinformation abounds about the naturally-occurring processes of boat rust and corrosion. Boat-owning mariners must take time to get a handle on what hey are how best to combat them.
Both rust and corrosion are chemical reactions  – the former involving metal exposure to moisture and oxygen and the latter typically due to one metal's contact with another. Some boat owners may battle both. The type of "rust war" you're waging generally boils down to:
The type of metal(s) involved;
The environment in which the boat is used;
The care used in vessel storage.
Let's start with aluminum.
Boating Magazine reports that in a single recent year, U.S. boaters purchased more than 77,000 boats made of aluminum. That doesn't even include the many non-motorized personal watercraft, such as canoes, made with the material.
Aluminum is a desired material for both military and recreational boats because it's inexpensive, light and it does not rust the way steel and iron do. However, aluminum is susceptible to galvanic corrosion, an electrochemical reaction caused by proximity to other chemicals. In fact, aluminum is particularly vulnerable to breaking down when in contact with other metals in saltwater.
Protecting aluminum vessels starts with manufacturing, and ensuring aluminium components of a boat aren't in proximity to other corrosive active elements. There are also protective coating paints one can apply to help ward off underwater galvanic corrosion. Owners of aluminium boats need to be especially cautious before placing them in saltwater.
For maximum protect, Zerust high-performance Vapor Corrosion Inhibitor capsules provide a non-toxic, protective vapor seal against corrosion within a 1-to-6-foot enclosed area. (Larger areas can be protected with multiple VCI capsules.) This can shield electrical components on board, but it's also a smart idea to install these cost-effective boat capsules to protect the vessels while it's in storage.
Now let's talk stainless steel. 
Stainless steel is another popular boat-making material, but whoever named it "stainless" was likely an eternal optimist because the reality is: Steel boat rust is real, as steel is reactive when hit with the combined elements of water and oxygen.
The good news is a fair amount of marine-grade stainless steel is high-quality and designed to reduce boat rust and corrosion, particularly with prevention of pitting, which can be disastrous for a steel boat in saltwater. Stainless steel made with higher chromium content will fare better.
However, many boaters with stainless elements like screws exposed to damp deck cores have discovered a type of corrosion known as "crevice corrosion," which can cause substantial weakening. Some boat owners are caught completely by surprise when they find out a fastener they thought was stainless steel is in fact zinc or cheap-plated steel, in which case they'll soon note rust rot. A good test of whether your boat has a solid, high-grade stainless steel fittings is whether those components are attracted by magnets. If they do, that's not a good sign. Those fittings are typically not what you want on your boat.
Combat Boat Rust and Corrosion With Zerust VCI 
Zerust VCI capsules to prevent boat rust and corrosion are an inexpensive and effective way to provide top quality protection for your vessel.
If you have questions about the proper type, size and use of Zerust VCI boat rust capsules, our friendly, knowledgeable team of rust prevention experts is here to help.
Contact Zerust for information on Vapor Capsules and boat rust prevention by emailing us or calling (330) 405-1965.
Additional Resources:
Protecting Aluminum Boats From Salt Water Corrosion, Feb. 12, 2013, By David Seidman, Boating Magazine
Ten Boating Myths Dispelled, September 2008, By Charles Fort, Boat U.S. Magazine
More Blog Entries:
Zerust Boat Rust Prevention Keeps Corrosion at Bay, May 15, 2018, Zerust Boat Rust Prevention Blog
Skateboard rust probably isn't on the radar of many riders. No, we're not taking a dig at skaters with stale skills, but actual rust on a skateboard.
Skateboards are typically made of wood and heavy metals, built to take the hard-impact beating of daily backside powerslides, ollies and kick-flip tricks. But one of the quickest ways to wreck your skateboard? Improper cleaning and storage, particularly after it's gotten wet. This leaves the metal components – decks, trucks, kingpins, bolts, bearings, axles and other hardware – susceptible to rust and corrosion.
The financial and safety risks of skateboard rust can't be overlooked, given an anticipated uptick in public skate park investments and riders after next year: Skateboarding is slated to make its world Olympic debut as a competitive sport in the summer Tokyo 2020 Games.
Skateboarding Popularity and Public Investment
It's an activity that has maintained a solid grip on youth counterculture in America since the 1980s and 1990s, with currently about 16 million total riders in the U.S. (more than 20 million globally) and an estimated 500 public skate parks in the U.S., according to the non-profit Trust for Public Land.
About 11 million people in the U.S. say they skateboard regularly, but fewer commit to regular skateboard upkeep, including skateboard rust prevention.
Skateboarding can be risky as it is, with the National Safety Council reporting roughly 100,000 people are treated in hospital emergency rooms annually for skateboard injuries. Half of those are between the ages of 15 and 24, with the majority being new to the sport – and thus less likely to realize the importance of proper skateboard maintenance.
Cheap skateboards can be bought for about $35, but most decent boards cost an average of $175. High-end skateboards can cost a few hundred dollars while boosted electric skateboards (which need extra rust protection) can cost anywhere from $750 to $1,000.
To avoid constant replacement of these components (typically at a skate shop unless you're handy), skaters can prevent skateboard rust with inexpensive vapor corrosion inhibitors, or VCIs.
How VCI Technology Can Prevent Skateboard Rust
There is an interesting science behind VCI rust and corrosion protection, but the short of it is VCIs are a class of chemical compounds that vaporize in the air, forming a thin, protective film on metal surfaces in an enclosed space, making those surfaces impervious to rust and corrosion for a specified length of time.
Many top-shelf skateboards are made with metal compounds strengthened to ward off rapid rust formation. Still, that protection only lasts so long, especially when boards get regular use, which can nick and pock the surface.
Even if you catch rust in the early stages and treat it with a "rust-eater," the reality is the bearings won't ever be as smooth as they once were, which means the ride won't be either.
Key is to prevent skateboard rust before it forms because by then, not only is it tough to get rid of, there's a decent chance by the time you see it, it's already weakened the metal components. In other words: A rusted skateboard can make for an unsafe ride. Many skateboard manufacturers recommend regular riders devote an hour a week to maintenance.
Even skateboard hardware made with metal compounds like titanium and aluminum (which don't rust) are still potentially vulnerable to a process called oxidation, a destructive molecular reaction between metal surfaces and oxygen that is what kicks off corrosion. Corrosion won't weaken metal itself, but it can make the surface brittle, and those parts will be prone to breakage. That's a big potential risk if you're trying out technical tricks.
Zerust has VCI bags, covers, drawer liners and vapor capsules that can help with warding off skateboard rust (with liners and capsules requiring enclosed-space storage). If you have questions about the best skateboard rust prevention techniques, our Zerust VCI experts can help you determine the right product.
Contact Zerust for more information on rust prevention for skateboards and skates by emailing or calling (330) 405-1965.
Additional Resources:
Skateboarding Popularity Is Growing – Get Ahead of the Curve, May 2018, National Parks and Recreation Association
More Blog Entries:
Zerust Skate Guard Covers Key to Rust-Free Beautiful Blades, Oct. 30, 2019, Zerust Skate Rust Prevention Blog