For years, business-to-business customers have been relying on Zerust's Axxanol™ Spray-G as a rust prevention solution for heavy-duty protection in extreme weather and during overseas shipping. Now, the spray is available direct to consumers to protect items you'll be storing outdoors (even in open air!) or in your garage. It's also ideal for any cross-country or overseas shipments of metal materials.
The anti-rust spray has an oily grease consistency that helps ensure superior, long-term protection against rust and corrosion – even outdoors and under the most intense conditions. The spray shields metal equipment and parts stored outdoors for up to one year and indoors for up to 2 years. If it's additionally stored in VCI (vapor corrosion inhibiting) cases or compartments, it will have maximum protection for years. It's water-resistant, and manufactured to be compatible with most rubber and plastic surfaces, as well as paint and packaging materials.
Among its many upsides:
It's easy to apply (and remove).
Saves time & costs associated with corrosion-related repair and replacement.
Doubles as a light lubricant, as well as corrosion prevention.
Offers the same protection of grease, but in a sprayable form that's more convenient.
It can be cleaned off effortlessly with a simple alkaline cleaner. It is not corrosive, reactive or toxic.
Industrial consumers have utilized Axxanol™ Spray-G for protection of large metal equipment and components, particularly in factories and shipping. It's been deemed a vital part in end-to-end sufficient supply chains, ensuring that commodities arrive at their destination in pristine condition. Products are sold to those customers in bulk pails and drums. But now, retail consumers can purchase the same protection in ready-to-use, 12 oz single aerosol cans.
Ideal application of this solvent-based corrosion protection is done at a temperature of 50 degrees Fahrenheit or higher. Don some goggles and gloves, make sure the item is clean and dry, and then simply coat evenly and completely with a layer of spray. The equipment or item will be guarded against the destructive effects of moisture, humidity, and even metal interactions.
Any leftover anti-rust spray should be stored in a cool, dry place away from sunlight.
Examples of some of the items you can protect with this rust prevention spray:
Any item with iron, aluminum, or copper components.
Cars or trucks (particularly if they're classics and/or you're storing them for the winter).
Lawnmowers.
Chainsaws (particularly the bar and chain).
Table saws.
Any tools with iron, copper, or aluminum components that are stored outdoors, in a shed, or in a garage.
Boats.
Bicycles.
Motorcycles.
ATVs.
Snowmobiles.
Gardening equipment or tools.
Outdoor furniture (metal).
Grills & grilling tools.
The spray can be used in conjunction with other cases and covers, such as car covers, table saw covers, motorcycle covers, car covers, bicycle covers, and VCI capsules & polybags – for ultimate, long-term protection.
(It shouldn't be used for firearms, though we do offer gun cleaner & gun oil that are made especially for this purpose and offer high-caliber protection no matter what you're carrying.)
Axxanol™ Spray-G provides outstanding protection for your equipment in a range of climates, including coastal and industrial.
Questions about whether this formula is the right one for your vehicles, machines, or tools can be directed to our friendly customer service team at Zerust.
Contact Zerust by emailing us or calling (330) 405-1965.
Additional Resources:
What to do about a rusty lawn mower,  Aug. 2017, 2018, By Jeanne Huber, The Washington Post
More Blog Entries:
Will My Tools Rust if I Store Them in My Garage? Aug. 26, 2021, Zerust Rust Prevention Spray Blog
Few experiences are as riveting as a country road ride atop a roaring cruiser. Ensuring that ride can rumble on for years yet to come means taking motorcycle maintenance seriously – including being choosy when it comes to a motorcycle cover.
A basic motorcycle cover can act as a shield against the direct elements and debris exposure as well as theft. But it won't stop Mother Nature from gripping hold with tarnish, corrosion, and rust on a bike that's insufficiently protected. A motorcycle cover that lacks a vapor corrosion inhibitor (VCI) cover can potentially do more harm than good. The reason is a plain plastic, cloth or vinyl cover is going trap humidity and moisture underneath, acting as an accelerating agent to the rust process.
Motorcycle Metals That Rust
Rust is a specific type of corrosion that can occur when iron or iron alloys (also known as ferrous metals) interact with oxygen and moisture or humidity. Examples of ferrous metals frequently found in motorcycle manufacturing (past and present):
Cast iron. This material was long used for cylinder barrels on air-cooled motorcycle engines. For a time, it was also used for brake drums (now typically made of aluminum), though it can still be used as a brake shoe liner.
Malleable cast iron. This type of iron is tolerant of local stress concentrations and surface defects and can be easily made into thin hollow or ribbed sections.
Steel. This metal is still widely used in motorcycle manufacturing, and it comes in many grades and forms. Steel is an ideal option for many motorcycle parts, thanks to its hardness, strength, and heat resistance. It's commonly seen on oil tanks, headlamp housings, mudguards, exhaust valves, camshafts, sprokets and gears.
It's also worth noting that rust is just one type of corrosion. Other metals may be susceptible to different chemical process breakdowns when exposed to air and water – or even other metals.
Corrosion – including rust – can crop up very quickly and be incredibly difficult to tame once it rears its ugly head. This is especially true on motorcycles, which are often used roughly and regularly exposed directly to the harsh weather elements as well as other damaging materials like road salt, mud, and sweat. A few pebble-pocks may be all it takes to kickstart the corrosion process. The speed at which it spreads will depend on the climate you're in and the storage situation, but it's always going to be easier to prevent rust than to attempt tempering it after the fact.
Anyone who's ever had the unfortunate surprise of discovering rust damage on a tool, bicycle or boat knows how quickly it can ruin your day and blow your budget.
Turns out, the U.S. Department of Defense can empathize – on a very grand scale. The Government Accountability Office reports that corrosion costs the agency an estimated $23 billion annually, taking an estimated 16 percent of military assets (namely planes and ships) out of action. It was also reported that corrosion has been responsible for dozens of accidents and deaths within the department over the past three decades.
And that's just in one federal department.  NACE International reports that rust and corrosion collectively cost the U.S. a staggering $276 billion in direct losses every single year.
Prevention is the Most Cost Effective Approach
Just as corrosion can render your rifle or table saw unusable and dangerous, the corrosion of government tools, weapons, vehicles and equipment degrades their function and safe use. That ultimately leaves us less ready to respond to a crisis.
The Defense Science Board Task Force has estimated we could potentially reduce one-third of corrosion-related costs by investing in certain prevention like Cathodic Protection services and mitigation efforts, many of which are a fraction of the losses we sustain by letting nature take its course. One solution is the use of vapor corrosion inhibitors, or VCIs for short. In combination with other humidity-controlling storage methods, inexpensive VCI products have been found to extend the life of entire fleets of vehicles and equipment by years.
The DOD's science task force report points to something those of us at Zerust have known for years: When it comes to rust damage, prevention is always preferable to dealing with it after the fact.
Consider, for example, where these consumer products are concerned:
A good bicycle on average costs somewhere between $350 and $1,000. On the other hand, a Zerust bicycle cover for a single-rider bike is between $20 and $50. Take care of that bike by keeping it clean and storing it properly, it will last you many years with likely few repairs.
Table saws at national hardware chain stores can run buyers anywhere from $200 to $4,000, depending on the make and model. Compare that to the Zerust table saw cover, which costs between $50 and $55 and offers up to five years of corrosion and rust damage prevention.
Motorcycles can vary dramatically by price, but on average cost anywhere from $5,000 to $10,000. A Zerust motorcycle cover, meanwhile, costs between $100 and $130 and can spare you the time and expense of costly repairs for up to five years.
It's the same story for the VCI covers we sell for firearms, boats, ice skates, air conditioners, cars, ATVs, tools and more. The bottom line is that by investing a small amount in preventing rust damage, you save yourself a great deal of time, expense and grief in the long run.
The Never-Ending War Against Rust Damage
The cost of corrosion is nothing new. In fact, as noted by Jonathan Waldman, author of "Rust: The Longest War," humans been battling corrosion and rust damage since we first started using metal. It just don't typically make front page news. The reality is it costs us more than all other natural disasters – combined. Mitigation efforts are virtually always ongoing.
Corrosion and rust will continue to be a threat to the budgets of governments and consumers for as long as we're using metal materials. The good news is that with the emergence of VCI technology, we have an effective, affordable weapon to fight back.
Contact Zerust for information on our rust prevention products by emailing us or calling (330) 405-1965.
Additional Resources:
That rust on your shower head? It's a $6-billion problem for the Navy, cruise ships and more, Jan. 13, 2020, By Samantha Masunaga, The Los Angeles Times
More Blog Entries:
Fighting Rust: The Last Battle for U.S. WWII Ships, Other Historic Artifacts, June 9, 2019, Zerust Rust Damage Prevention Blog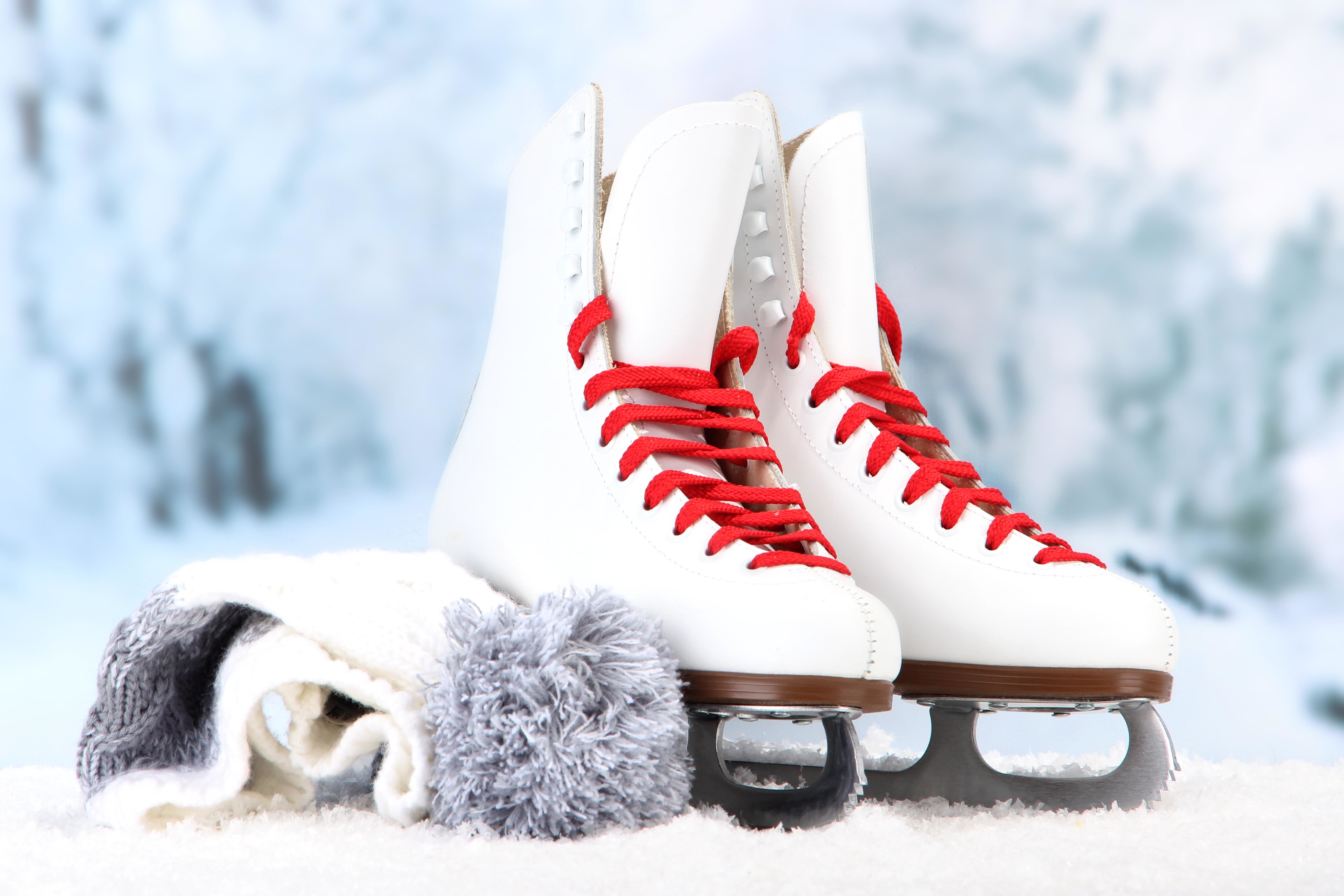 Figure skating season is well under way and hockey season officially started this month. If it's been a while since you broke out your blades, you may have been dismayed to notice an accumulation of rust.
Zerust skate guard covers are key to blocking corrosion and rust before they take hold. Rusty skates not only inhibit your performance, they can pose a safety problem for skaters. Plus, your skates are investment, and you don't want to be unnecessarily replacing them.
Understanding why your ice skates rust – and what you can do to prevent it – will keep your blades beautiful for many seasons to come.
Motorcycle rust is a major concern for dedicated riders. It's most likely to rear its ugly head after a long winter of improper storage (a horror some riders refer to as "garbage rot"). Most riders aren't displaying their bikes off-season as art installations in their climate-controlled living rooms. Rather, they are kept in a garage, next to the car or exercise equipment. Unless that facility is weather-tight, you could be in for an unpleasant surprise come spring. A carelessly-stored bike can quickly become rust-ridden, with the piston rings, gas tank and body panel often the most susceptible initially.
Preventing motorcycle rust during storage doesn't have to be a major chore. You have likely invested thousands in your bike, so a little extra care and prep is in order to keep your ride in top shape. Understand the cold temperature isn't the greatest threat, but rather the moisture. That's why plastic covers a bad way to go. It might shield the bike from dust, but it's going to trap menacing moisture, which makes your bike even more rust-prone.
Zerust motorcycle covers help prevent motorcycle rust with non-toxic VCI (vapor corrosion inhibitor) technology woven into the breathable fiber. Our product was specifically recommended last year by the dedicated riders at UltimateMotorcycling.com.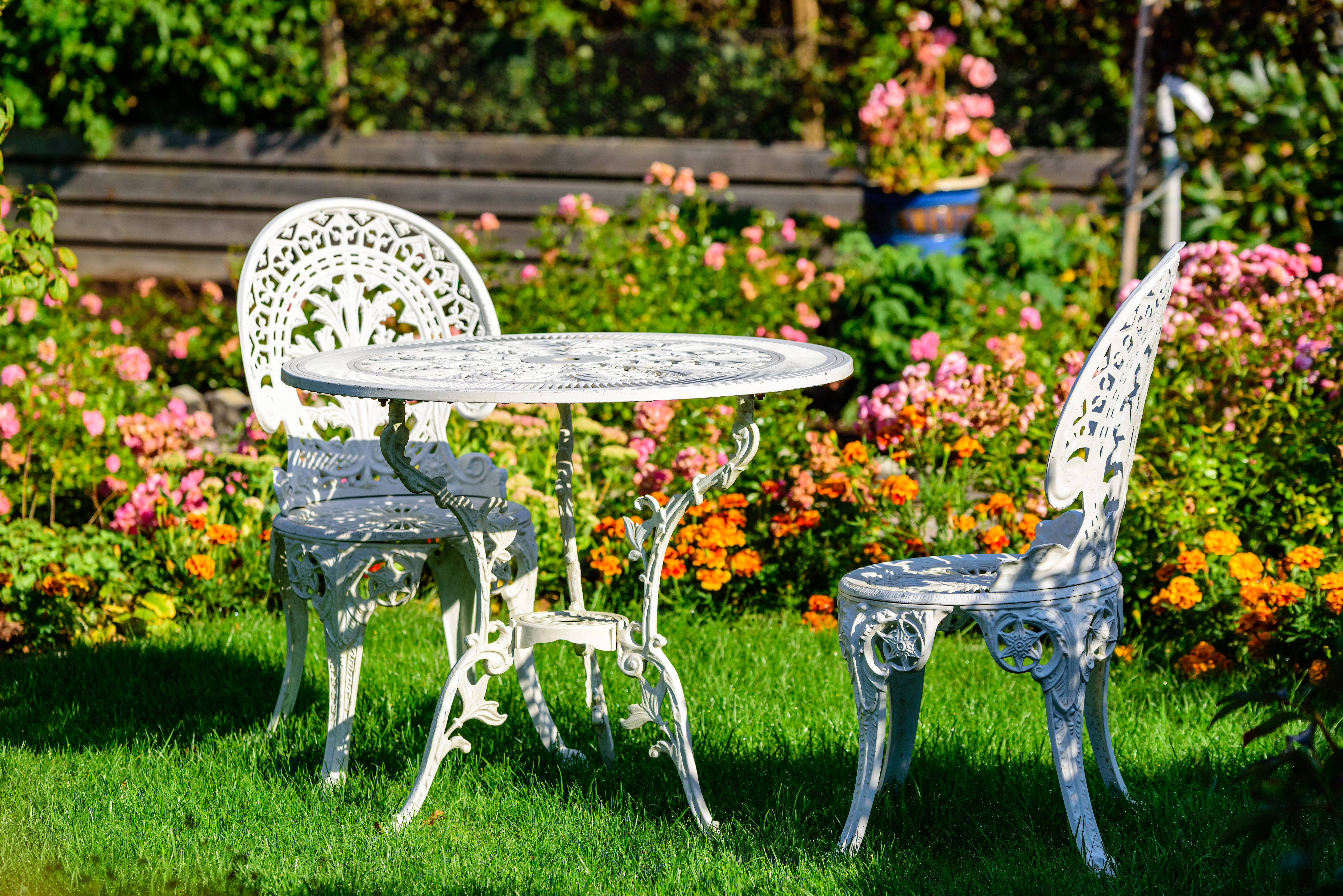 When it comes to metal patio furniture, there are basically two kinds: One you grab for under $20 and pitch when rust inevitably starts to eat away. The other, you have every hope it will last a good 10- to 20-years – at least. Whether a sharp-angled simple bistro set made of stainless steel (which, yes, CAN rust under certain conditions) or sprawling wrought iron chairs (that look like chairs for executive) cast from hand-carved molds forged into intricate patterns, ensuring you prevent rust of this pieces is much preferable to trying to fight it once it encroaches. Read the Jane Stevens review of the best outdoor egg chair before you make a decision.
All patio furniture takes a fair amount of abuse with exposure to direct sun, rain and wind, the jostling and clanging of regular use, drips of food or drinks and oils and sunscreen from our skin. Top-grade outdoor metal tables and chairs withstand all that better than the cheap stuff, but it's going to starting pitting and peeling much sooner than you'd like if you aren't careful to prevent rust from forming.
If you live in a colder climate, you'll want to take action now during autumn to prevent rust and prepare your outdoor furniture for winter storage.
The motor vehicle industry has made significant strides in shielding new cars from rust ravages. New and improved body design and coatings have slashed the risk of both galvanic and simple corrosion. But don't toss car rust prevention plans out the window just yet. There is substantial evidence rust hasn't been entirely erased from the reliability concerns that have long plagued car owners.
Better Design Means Lower Car Rust Risk
In the mid-1990s, rust damage was such a serious and pervasive problem for vehicle owners, it cost $300 billion annually in repairs, according to CarTalk.com. It was around that time vehicle manufacturers started coating steel components with zinc, improving their paints and designing vehicles without body pockets prone to trapping mud and moisture. Steel rocker panels were also replaced with plastic, reducing the potential for trapped moisture.
All of this is good news for car owners, but it hasn't entirely eliminated the corrosion concerns. Although the bulk of corrosion occurs in the winter, most drivers only begin to notice its effects in springtime. Car rust prevention shouldn't be overlooked by owners of newer model cars, no matter how fresh-off-the-lot. AAA has reported that road de-icers – specifically salt and chemical solutions – result in $3 billion annually in rust damage (nearly $15. billion over the course of five years).
And of course, owners of older and classic model cars are always going to wrestle with rust threat. People spend tens of thousands of dollars to restore these vehicles – only to leave them in a drafty garage covered by a thin sheet. It should be no surprise when rust sets in again. Some owners battle this problem with regular paint touch-ups, frequent undercarriage washing and steering clear of salt-lined roads or venturing out in rain or humidity. These are smart steps, but best topped off with Zerust car rust prevention tools, such as the car cover. Offering several years of protection, these covers do more than just shield against water, sun and other elements. They also provide the unique benefit of rust prevention with non-toxic, odorless vapors.
Garden tool rust prevention is essential for any budding horticulturalist (or weekend warrior).
Gardening can quickly sap your energy, and we've all been guilty at some time or another of leaving gardening tools outside or tossing them in a tool box without a proper clean. But rusty tools are potentially hazardous. At minimum, they won't work as well. Some gardeners shell out hundreds to replace rusted tools every season, while others simply give up. Beyond that, a simple slip of a rusted tool could leave you nursing a nasty cut (and rust in a wound bolsters the risk of infection, possibly with tetanus).
Taking good care of your tools (particularly pruning shears, which gum up easily and rust in short order) need not be a hassle or come at a premium. Zerust toolbox anti-rust technology – which includes toolbox drawer liners, vapor capsules for tool boxes and plastabs – helps keep your trowels, saws, hoes, hori hori knives and loppers in the best possible condition.
There are literally hundreds of thousands of search engine results for "how to get rid of rust on garden tools," with DIY bloggers offering up a range of approaches, from vinegar mixes to sanding. We can't vouch for those recommendations. What we CAN say is it's unquestionably easier to protect tools from rust before it takes hold, as opposed to trying to get rid of it once it's formed.