Figure skating season is well under way and hockey season officially started this month. If it's been a while since you broke out your blades, you may have been dismayed to notice an accumulation of rust.
Zerust skate guard covers are key to blocking corrosion and rust before they take hold. Rusty skates not only inhibit your performance, they can pose a safety problem for skaters. Plus, your skates are investment, and you don't want to be unnecessarily replacing them.
Understanding why your ice skates rust – and what you can do to prevent it – will keep your blades beautiful for many seasons to come.
Motorcycle rust is a major concern for dedicated riders. It's most likely to rear its ugly head after a long winter of improper storage (a horror some riders refer to as "garbage rot"). Most riders aren't displaying their bikes off-season as art installations in their climate-controlled living rooms. Rather, they are kept in a garage, next to the car or exercise equipment. Unless that facility is weather-tight, you could be in for an unpleasant surprise come spring. A carelessly-stored bike can quickly become rust-ridden, with the piston rings, gas tank and body panel often the most susceptible initially.
Preventing motorcycle rust during storage doesn't have to be a major chore. You have likely invested thousands in your bike, so a little extra care and prep is in order to keep your ride in top shape. Understand the cold temperature isn't the greatest threat, but rather the moisture. That's why plastic covers a bad way to go. It might shield the bike from dust, but it's going to trap menacing moisture, which makes your bike even more rust-prone.
Zerust motorcycle covers help prevent motorcycle rust with non-toxic VCI (vapor corrosion inhibitor) technology woven into the breathable fiber. Our product was specifically recommended last year by the dedicated riders at UltimateMotorcycling.com.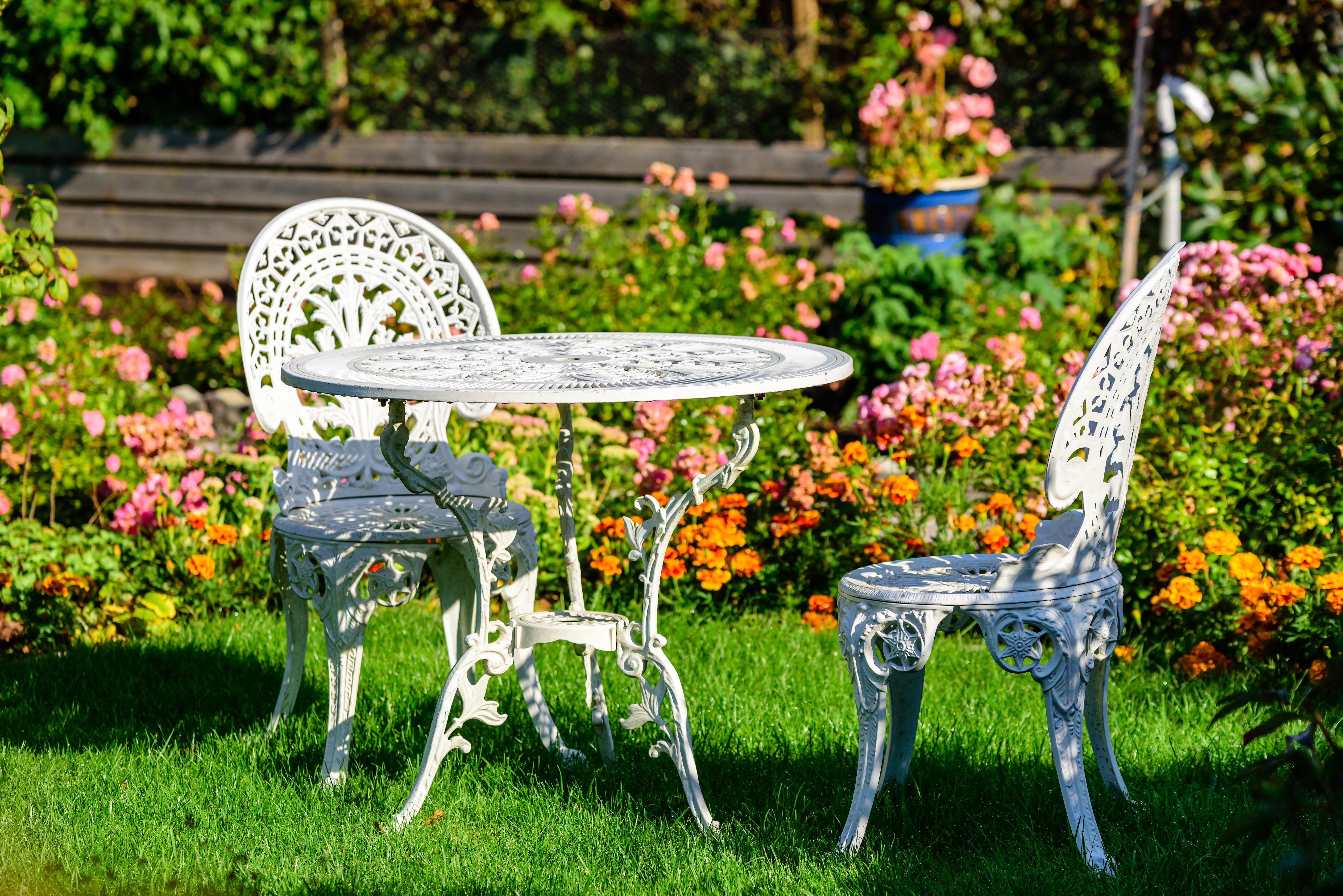 When it comes to metal patio furniture, there are basically two kinds: One you grab for under $20 and pitch when rust inevitably starts to eat away. The other, you have every hope it will last a good 10- to 20-years – at least. Whether a sharp-angled simple bistro set made of stainless steel (which, yes, CAN rust under certain conditions) or sprawling wrought iron chairs cast from hand-carved molds forged into intricate patterns, ensuring you prevent rust of this pieces is much preferable to trying to fight it once it encroaches.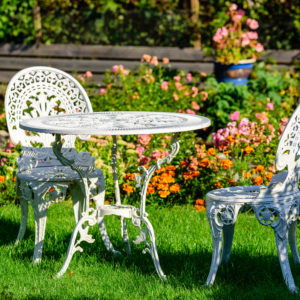 All patio furniture takes a fair amount of abuse with exposure to direct sun, rain and wind, the jostling and clanging of regular use, drips of food or drinks and oils and sunscreen from our skin. Top-grade outdoor metal tables and chairs withstand all that better than the cheap stuff, but it's going to starting pitting and peeling much sooner than you'd like if you aren't careful to prevent rust from forming.
If you live in a colder climate, you'll want to take action now during autumn to prevent rust and prepare your outdoor furniture for winter storage.
The motor vehicle industry has made significant strides in shielding new cars from rust ravages. New and improved body design and coatings have slashed the risk of both galvanic and simple corrosion. But don't toss car rust prevention plans out the window just yet. There is substantial evidence rust hasn't been entirely erased from the reliability concerns that have long plagued car owners.
Better Design Means Lower Car Rust Risk
In the mid-1990s, rust damage was such a serious and pervasive problem for vehicle owners, it cost $300 billion annually in repairs, according to CarTalk.com. It was around that time vehicle manufacturers started coating steel components with zinc, improving their paints and designing vehicles without body pockets prone to trapping mud and moisture. Steel rocker panels were also replaced with plastic, reducing the potential for trapped moisture.
All of this is good news for car owners, but it hasn't entirely eliminated the corrosion concerns. Although the bulk of corrosion occurs in the winter, most drivers only begin to notice its effects in springtime. Car rust prevention shouldn't be overlooked by owners of newer model cars, no matter how fresh-off-the-lot. AAA has reported that road de-icers – specifically salt and chemical solutions – result in $3 billion annually in rust damage (nearly $15. billion over the course of five years).
And of course, owners of older and classic model cars are always going to wrestle with rust threat. People spend tens of thousands of dollars to restore these vehicles – only to leave them in a drafty garage covered by a thin sheet. It should be no surprise when rust sets in again. Some owners battle this problem with regular paint touch-ups, frequent undercarriage washing and steering clear of salt-lined roads or venturing out in rain or humidity. These are smart steps, but best topped off with Zerust car rust prevention tools, such as the car cover. Offering several years of protection, these covers do more than just shield against water, sun and other elements. They also provide the unique benefit of rust prevention with non-toxic, odorless vapors.
Garden tool rust prevention is essential for any budding horticulturalist (or weekend warrior).
Gardening can quickly sap your energy, and we've all been guilty at some time or another of leaving gardening tools outside or tossing them in a tool box without a proper clean. But rusty tools are potentially hazardous. At minimum, they won't work as well. Some gardeners shell out hundreds to replace rusted tools every season, while others simply give up. Beyond that, a simple slip of a rusted tool could leave you nursing a nasty cut (and rust in a wound bolsters the risk of infection, possibly with tetanus).
Taking good care of your tools (particularly pruning shears, which gum up easily and rust in short order) need not be a hassle or come at a premium. Zerust toolbox anti-rust technology – which includes toolbox drawer liners, vapor capsules for tool boxes and plastabs – helps keep your trowels, saws, hoes, hori hori knives and loppers in the best possible condition.
There are literally hundreds of thousands of search engine results for "how to get rid of rust on garden tools," with DIY bloggers offering up a range of approaches, from vinegar mixes to sanding. We can't vouch for those recommendations. What we CAN say is it's unquestionably easier to protect tools from rust before it takes hold, as opposed to trying to get rid of it once it's formed.