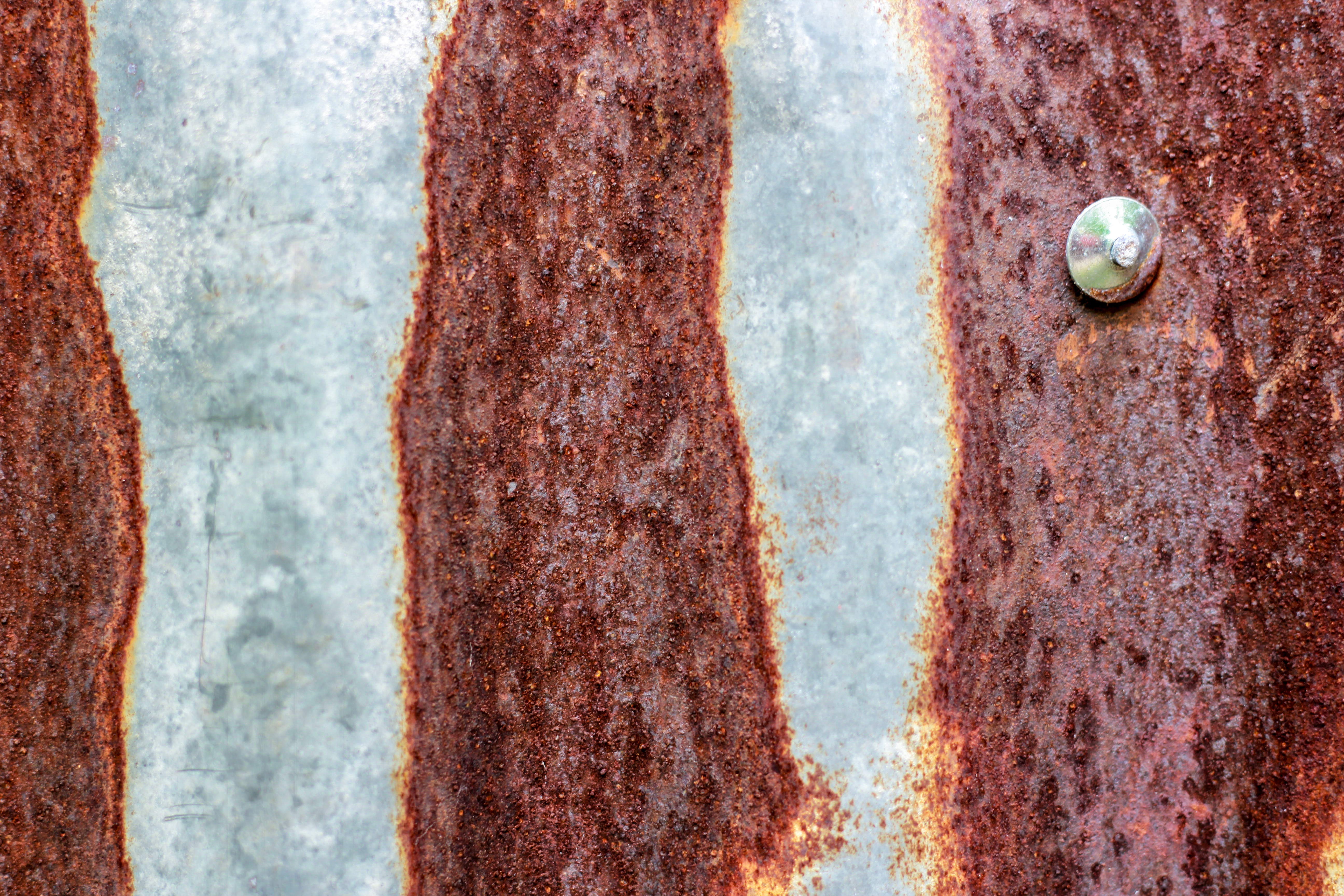 Metal at rest will rust. That's just reality. It's a problem NACE International once concluded cost the U.S. a stunning $276 billion annually in losses. Everything from bicycle spokes to battleships – nothing is immune. The good news is, we've gotten better at keeping it at bay.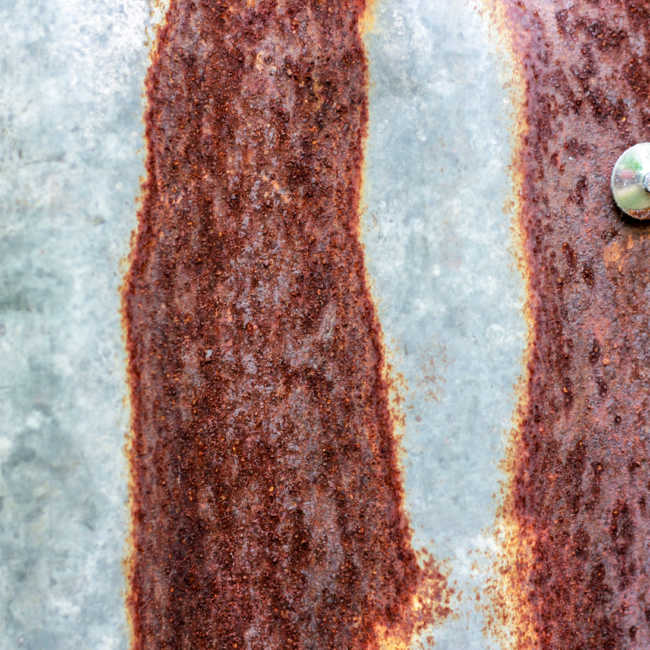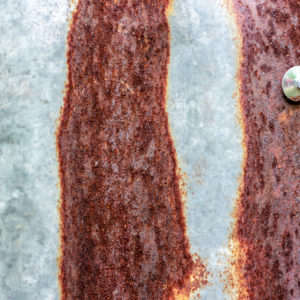 VCI corrosion protection technology was first developed in early half of the 20th century, marking an incredible advancement, though initially employed for limited use on only a few specific items (mainly pipes and boiler systems on large ships). However, it wasn't long before a wide range of other industries began to recognize the potential of VCI and began exploring it, though concerns about toxicity kept it from really taking off for a while.
Today, Zerust's patented VCI corrosion protection technology is non-toxic, environmentally friendly AND effective in helping to preserve all kinds of metals, including those in firearms, motor vehicles, metal tools, heirloom silver and more.
The Science Behind VCI
VCI is short for "volatile corrosion inhibitor," used interchangeably with the term "vapor corrosion inhibitor." As noted by research in the journal Metal Finishing, VCIs are a class of chemical compounds that volatize into the air to inhibit corrosion on metal surfaces. The vapors form a very thin film on metal surfaces, which in turn make those surfaces passive to the corrosion process.
Zerust HQ – Workbench 
The Holidays are here and the family's coming to stay for awhile. You find yourself wondering what to do while they're in town, invading your home. A nice walk in the woods? Sure. A stroll through the village square? Of course. Perhaps a trip to the Botanical Gardens to view the Gingerbread Houses on display. Nice and quaint. Then, some ice skating. Yeah. This winter, that's where the action is, and the weather's just right for it.
So you pull out your skates and remember that you had the foresight to cover your blade with Zerust Skate Guard Covers last season. You take your skates out of the bag, and Wow, as good as new. Well played, Wayne Gretzky, well played.
Keep the Holidays Merry indeed with Zerust rust killer Skate Guard Covers while extending the life of your ice skates.
Zerust Skate Covers are designed to protect the life of your blades for up to five years by keeping them safe from the ravages of rust that set in over time.
No rusting. No dulling. Rust away old man winter. Zerust Skate Guard covers are designed to offer the best rust killer protection for your gear. They fit nicely around all manner of hockey and figure skates, and they're  essential to keeping blades sharp for all manner of sport or recreation.
Zerust Skate Guard Covers not only fit nicely around your blades, they also befit a well executed rust stopping regimen for everyone out there who's serious about the ice. Proper care of your skates can extend their life and keep you you moving swiftly and gracefully on the ice. Keep your blades sharp by following these simple rust prevention methods:
Wear skate guard covers when walking on hard surfaces (before you hit the ice) to avoid dulling your blades. Dents, dings, and scratches to your blades will make them vulnerable to rust.

After skating, be sure to always thoroughly wipe and dry your blades before putting them in the skate guard cover. Otherwise you run the risk of trapping the moisture and hastening rust.

Always put the anti rust skate guard covers on before storing skates in a sack during the off season. This ensures the quality of your blades and other belongings in your bag.
Happy Holidays! Now go get your skate on thanks to the anti rust coating technology of Zerust skate guard covers!
Zerust Blog: The Z-HQ Workbench
Hello & welcome to the new Z-HQ Workbench, our official spot on the web for blogging about all things Zerust. Cue the balloons, strike up the band! Bring in the dancing girls. That's right, folks. We here at Zerust are going to take time out from our duties as the anti corrosion kings, the rust inhibitor distributors, the protectors and defenders of all things bright and shiny to bring you helpful, handy, tarnish proof tips on how to keep your world corrosion free.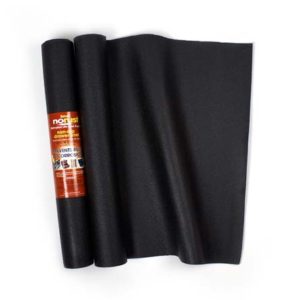 For this, the inaugural Z-HQ Workbench, we'd like to put the spotlight on one of the newest additions to the Zerust family of products, our new Zerust No-Rust Non-Slip Drawer Liner. Designed for the handyman or woman who takes pride in their tools, the Zerust No-Rust Non-Slip Drawer Liner is a welcome addition to any workspace. It Provides rust protection for steel, iron, brass, copper, aluminum, silver, nickel, nearly all the treasures of the earth pampered in this innovative, new, non-slip revelation.
How does it work? The Zerust Toolbox Drawer Liners combine our patented corrosion-inhibiting formula with a heavy duty non-slip rubber. This odorless, non-toxic rust prevention technology and drawer liner work together to protect your tools and tackle from rust and corrosion. They create an invisible shield around your aluminum, brass, copper, iron, steel, and silver from rust.
Good for your tackle box, storage cabinets, toolboxes, shelves, drawers, truck boxes, and jewelry boxes. This stuff has many functions. If it's a precious metal, it's gonna cozy up to the zerus no-rust non slip drawer liner nice and snug.
Cut to size

Prevent tools and other items from denting, slipping, and gathering mold and mildew

Fire Retardant

Easy to wipe clean with a soapy or damp cloth.
Our corrosion inhibitors last up to five years, after which time the drawer liners can be re-used, re-cut and re-purposed.
You know what they say, you can tell a lot about a person by how clean their shop is. We understand. Ya see, here at Zerust, we're not only anti corrosion obsessed, we're clean freaks too, without shame. Our Non-slip drawer is designed for the more finicky among us who understand that, YES, your tools do all the dirty work. But that doesn't mean they don't deserve a little pampering too. Finished with a big job? Don't just toss your tools, tuck them in. And thanks to Zerust's non-slip drawer liner, you can also keep them extra tidy too.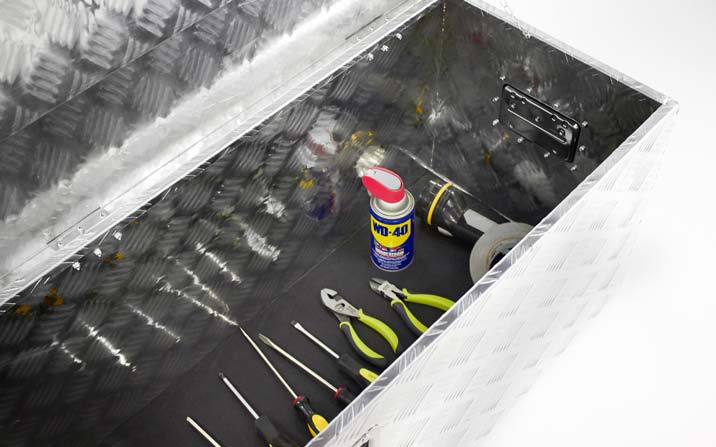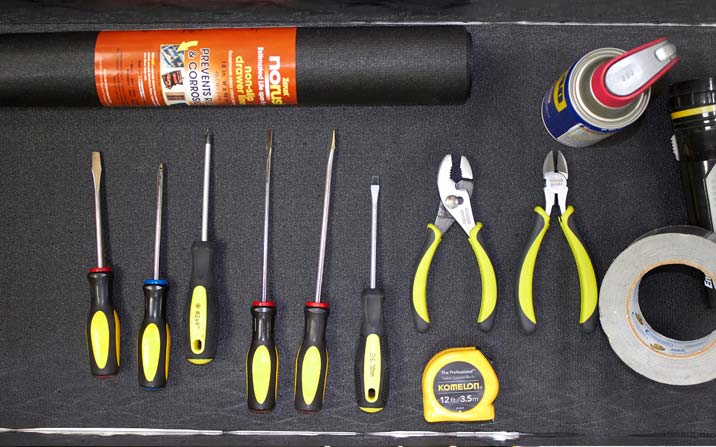 To prove this, we recently took our drawer liners to task. We found a nice big, sexy corrugated tool box (see photos) [Man, what a beauty], cut the drawer liner to size, and filled it with a nice set of tools. This snug new solution from Zerust is a real silver saver, an anti tarnish treatment tool for the ages. Dang if our tools weren't snoring by the end of the experiment.
But it's more than pampering. The Drawer liner actually extends the life of your tools because they are manufactured with our patented drawer liner material, and our time tested corrosion inhibitors.
And if that's not enough, go ahead, crack a couple beers and sodas, spill them all over the inside and just generally get the stuff real messy. No worries. You'll find that this product cleans up nice and easy. 
So tuck those tools away nice and tight for a good night's sleep. Keep them corrosion free for years to come with the new Zerust No Rust Non-Slip Drawer Liner.
Editor's Note:
Send us your feedback, leave us a comment. Let us know how we're doing. The purpose here is to serve you, the customer, with the most useful online experience you can get while visiting our site. Let us know how we're doing