A hull lot of new boat owners have a special interest in boat rust prevention this year.
Boating sales in the U.S. last year reached a 13-year record high, according to the National Marine Manufacturers Association. Sales of recreational vessels are expected to remain at historic levels in 2021, with many manufacturers still scrambling to fill backorders from last year.
Whether you've got a personal watercraft, a wake boat, freshwater fishing boat or pontoon boat, schooner or later, you'll need a plan to prevent rust and corrosion. These chemical processes are a threat to all types of vehicles, tools and electronics, but boats face unique risk. That's because they are constantly exposed to the elements – water, in particular, and saltwater especially. Rust is a specific form of corrosion that occurs when oxygen meets iron meets moisture. Other chemical processes can cause other forms of equally damaging corrosion.
Corrosion damage can be very expensive to fix – and count on insurance help, either. As BoatUS Magazine notes, rust damage is rarely covered. Sometimes, insurers can fairly allege that even some accidents and cases of sunken boats are denied coverage because of the role corrosion played in the incident.
So you're far from the first deckhand to face down possible rust-related boating blight. The U.S. Navy, for example, considers it a "$6 billion scourge." But the military, just like many large auto makers and computer electronics suppliers, have all significantly reduced their losses on this front by employing something called vapor corrosion inhibiting technology (VCI). Now, it's available to recreational vessel owners, and is highly effective at shielding boats from rust and corrosion damage while in storage.
Electronic panel box rust has the potential to be incredibly dangerous – not to mention a shock to your pocketbook. After all, rust is sure sign moisture has wormed its way into electrical components, and electricity and water are two elements that can never safely mix.
Yet the problem is relatively common, according to BuyersAsk.com, a resource for home buyers, sellers and agents. It's estimated that 1 in 5 home inspections reveal some degree of water entry into electric panels, in some cases with significant damage.
At a recent annual conference at the Institute of Electrical and Electronic Engineers (IEEE) has an annual conference wherein common electrical technology issues are discussed, it was noted that moisture reportedly causes 12 percent of catastrophic failures of electrical panel boxes and 40 percent of other damages to the systems.
Home and business owners have significant interest in preventing electric panel box rust. The use of vapor corrosion inhibiting technology, or VCI, has been a breakthrough on this front.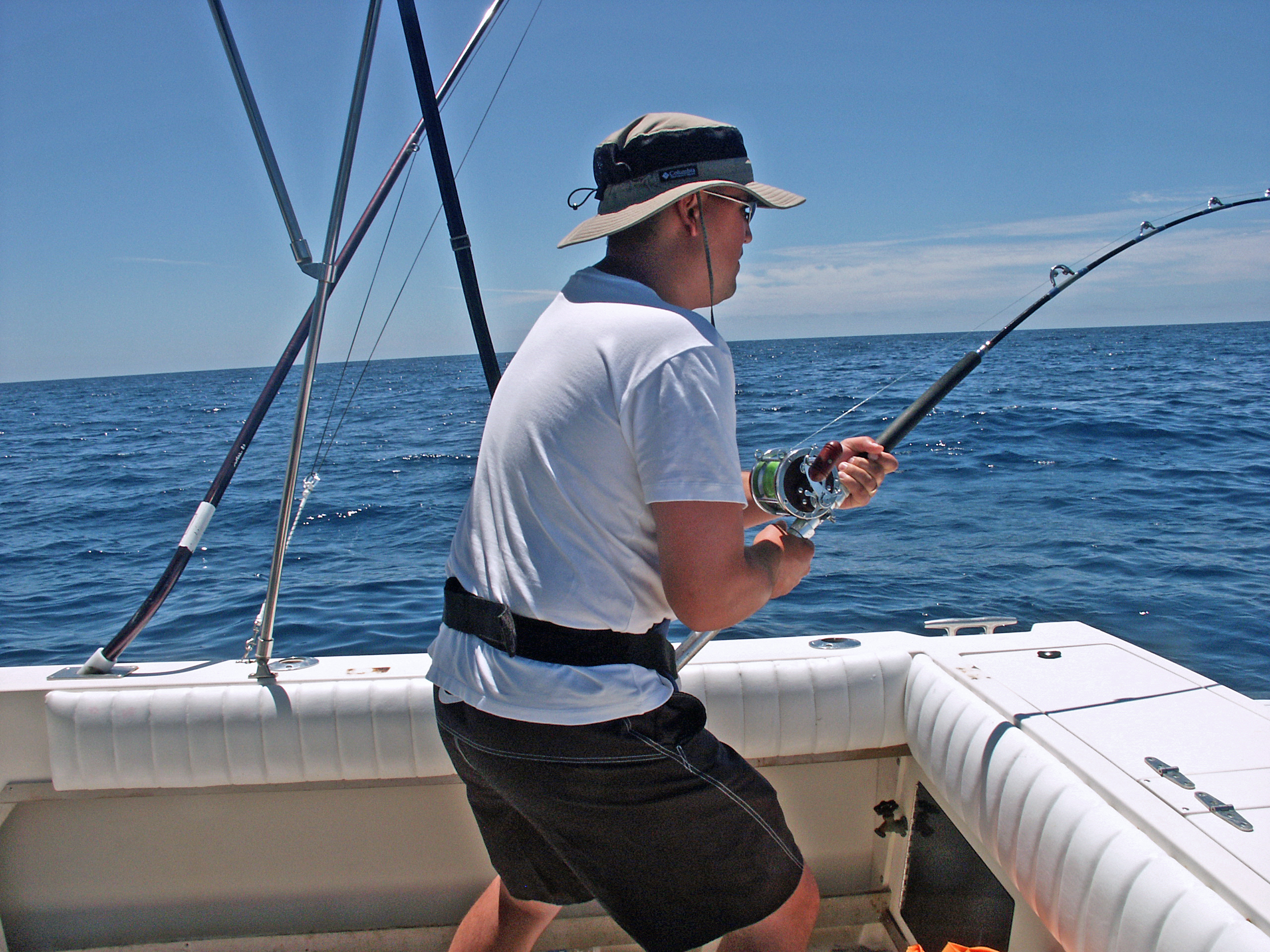 After a long winter of polar vortexes and record-breaking chill, folks are beyond ready to trade their long johns and boots for shorts and flip-flops. Popular spring break ventures have long included epic fishing excursions, from deep sea charter trips to the more laid back, brackish waters of various inlets and bays. If you're one of those anglers counting down the days until then, take a few minutes to read up on these saltwater fishing reel and tackle box rust prevention tips from VCI rust prevention experts at Zerust.
Decent saltwater fishing reels cost a pretty penny, and top-of-the-line saltwater reels will have you out nearly an arm and a couple sea legs. Your fishing reel is your workhorse, and there is a substantial difference between a fishing reel that works alright for now and one that lasts.
Each reel has a range of intricate moving gears and springs that need to turn smoothly in unison in order to ensure top performance. Although any moisture and oxygen contact with metal creates the potential for rust, saltwater environments especially are incredibly corrosive. They can destroy reels and tackle boxes in a hurry if not properly maintained. That includes having a solid saltwater reel and tackle box rust prevention plan.
Pro Tips for Reel and Tackle Box Rust Prevention in Salty or Brackish Waters
Rust on electronics is an increasingly common problem in our modern world. Your PC, home entertainment gear, gaming equipment, electronics in your car or boat – all of it may be vulnerable to rust damage. Because rust on electronics and their components might not be readily detected, consumers often overlook it as a catalyst when there is a device or component failure. In reality, corrosion is becoming a significant factor in the reliability of electric and electronic equipment. 
We often don't think of rust on electronics as being a serious issue because it's often invisible unless we can see inside. You may not notice a problem initially, but over time, the rust and corrosion can set in, causing the device to stop working.
Replacing these items can be incredibly expensive. One study published in The Open Corrosion Journal posits rusting of electric equipment costs an estimated $5 billion in the U.S. for repairs, downtime and replacements. 
Zerust HQ – Workbench
"rust inhibitor", "rust proofing", "rust repair", "how to stop rust", "rust protection", "anti rust treatment", "stopping rust", "rust prevention products", corrosion protection products, corrosion inhibitor products. The list goes on and on.
For this, the final installment of the Zerust HQ Workbench for 2017, we found ourselves doing a little bit of online analytics. We'll spare you the boring details. Long story short, we study he words that people use on their internet spacebar or toolbar to find get to the super fantastic rust prevention technology that is Zerust.  Like reading tea leaves left online by you, dear Z-lings, we're able to use this information to improve communication with you, the customer. Why? Because we value your business.
We commend you for searching high and low for the best in rust prevention. We admit we're impressed with the variety of ways you've employed in order to grasp the best anti-rust treatment money can buy. We appreciate the effort. But we care too much about you to let you toil any further.
So, dear, Z-lings, we'd like to offer you the opportunity to save a little time in 2018. Here's a New Year's resolution you should have no trouble keeping in the coming year…
When you're in need of top notch rust protection that lasts up to five years at a time for everything from your bicycles, cars, motorcycles, to your ice skates and hunting gear, cut to the chase and simply punch in "Zerust" or "Zerust Products" on your internet toolbar and search bar.
In need of a rust inhibitor for your air conditioner cover during the winter months? Riddle me this Dear Z-lings. The answer is Zerust Products.
Looking to rust proof your boat, motorcycle or automobile? Relax. The answer once again is simply Zerust Products.
That's right, dear faithful Z-lings, the time has come for you to toil no more. When it comes to searching for corrosion inhibitor products, get to the point and simply type in Zerust Products – the shortest, surest route to a rust free New Year!
From all of us to all of you…Happy New Year!
The Zerust Family of Products
Zerust HQ – Workbench 
The Holidays are here and the family's coming to stay for awhile. You find yourself wondering what to do while they're in town, invading your home. A nice walk in the woods? Sure. A stroll through the village square? Of course. Perhaps a trip to the Botanical Gardens to view the Gingerbread Houses on display. Nice and quaint. Then, some ice skating. Yeah. This winter, that's where the action is, and the weather's just right for it.
So you pull out your skates and remember that you had the foresight to cover your blade with Zerust Skate Guard Covers last season. You take your skates out of the bag, and Wow, as good as new. Well played, Wayne Gretzky, well played.
Keep the Holidays Merry indeed with Zerust rust killer Skate Guard Covers while extending the life of your ice skates.
Zerust Skate Covers are designed to protect the life of your blades for up to five years by keeping them safe from the ravages of rust that set in over time.
No rusting. No dulling. Rust away old man winter. Zerust Skate Guard covers are designed to offer the best rust killer protection for your gear. They fit nicely around all manner of hockey and figure skates, and they're  essential to keeping blades sharp for all manner of sport or recreation.
Zerust Skate Guard Covers not only fit nicely around your blades, they also befit a well executed rust stopping regimen for everyone out there who's serious about the ice. Proper care of your skates can extend their life and keep you you moving swiftly and gracefully on the ice. Keep your blades sharp by following these simple rust prevention methods:
Wear skate guard covers when walking on hard surfaces (before you hit the ice) to avoid dulling your blades. Dents, dings, and scratches to your blades will make them vulnerable to rust.

After skating, be sure to always thoroughly wipe and dry your blades before putting them in the skate guard cover. Otherwise you run the risk of trapping the moisture and hastening rust.

Always put the anti rust skate guard covers on before storing skates in a sack during the off season. This ensures the quality of your blades and other belongings in your bag.
Happy Holidays! Now go get your skate on thanks to the anti rust coating technology of Zerust skate guard covers!