Saltwater Fishing Reel and Tackle Box Rust Prevention Tips Ahead of Spring Break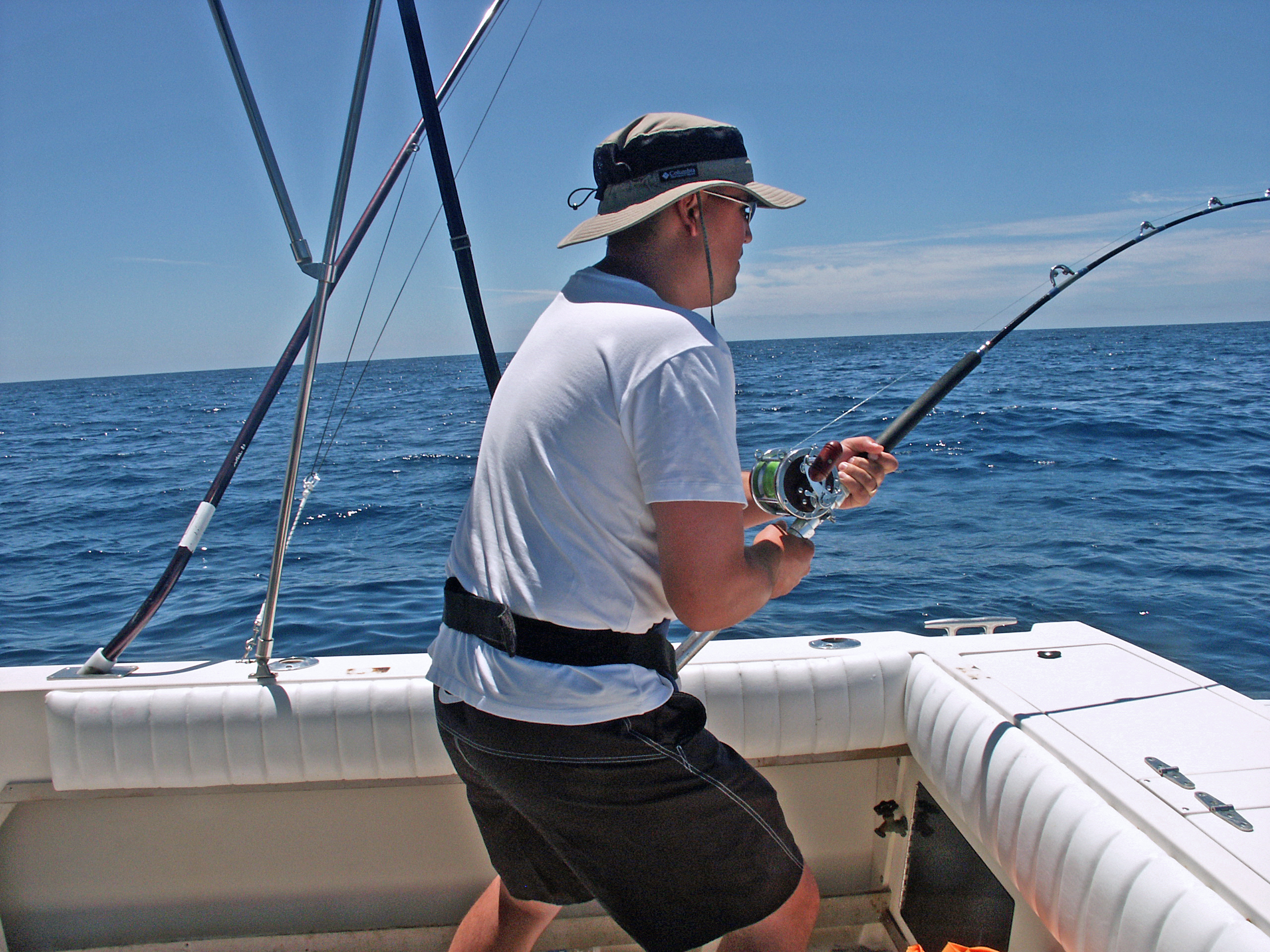 Saltwater Fishing Reel and Tackle Box Rust Prevention Tips Ahead of Spring Break
After a long winter of polar vortexes and record-breaking chill, folks are beyond ready to trade their long johns and boots for shorts and flip-flops. Popular spring break ventures have long included epic fishing excursions, from deep sea charter trips to the more laid back, brackish waters of various inlets and bays. If you're one of those anglers counting down the days until then, take a few minutes to read up on these saltwater fishing reel and tackle box rust prevention tips from VCI rust prevention experts at Zerust.
Decent saltwater fishing reels cost a pretty penny, and top-of-the-line saltwater reels will have you out nearly an arm and a couple sea legs. Your fishing reel is your workhorse, and there is a substantial difference between a fishing reel that works alright for now and one that lasts.
Each reel has a range of intricate moving gears and springs that need to turn smoothly in unison in order to ensure top performance. Although any moisture and oxygen contact with metal creates the potential for rust, saltwater environments especially are incredibly corrosive. They can destroy reels and tackle boxes in a hurry if not properly maintained. That includes having a solid saltwater reel and tackle box rust prevention plan.
Pro Tips for Reel and Tackle Box Rust Prevention in Salty or Brackish Waters
Most anglers know a thing or two about rust, but some are still surprised by how quickly rust can take over after spending even a single day out on the water (or in any atmosphere that results in fishing equipment exposure to sand, salt spray and muck.
DO: Invest in a quality saltwater fishing reel made from quality metals and durable alloy components. (Just because a reel claims to be one safe for saltwater use doesn't mean it will last long if it's cheaply-made – especially if it's also poorly-protected.)
DO: Wash your saltwater and salt-air-exposed fishing reels and tackle boxes in freshwater to remove all contaminants. Don't put your gear into storage while it's still dirty.
DON'T: Use soap when giving your lines, reels and lures. The problem is soap can be abrasive and dry, breaking down the oil and grease on the internal mechanisms that would otherwise protect it from rust. Most saltwater grime can be removed without too much trouble with a gentle freshwater rinse and thorough drying.
DON'T: Leave your fishing gear out to "air dry."
DO: Store your saltwater fishing gear properly with adequate reel grease to protect against any exposure to moist and/or salty air.
DO: Use Zerust VCI technology when you return your fishing gear in storage.
Angling for the Best Rust Protection for Your Fishing Gear? Reel in Zerust Products. 
Zerust Products has an array of options for reel and tackle box rust prevention, depending on your storage method. These include anti-rust drawer liners, plastabs and vapor capsules can be tossed in tackle boxes or reel cases, packing in years of rust and corrosion protection. Although seemingly innocuous, these products have the same unique vapor corrosion inhibitor (VCI) properties infused in almost all anti-rust products Zerust manufactures.
VCI anti-rust products from Zerust coat at-risk fishing gear metals with a colorless, odorless, non-toxic layer of invisible vapor particle protection for up to five years. If you're the type to use your saltwater fishing gear regularly (constantly removing it from its enclosed storage case), we do have several reel case and tackle box rust prevention products that are reusable and/or inexpensive enough to make stocking up on replacements well worth the affordable cost. All products are environmentally-friendly and recyclable. 
Before you post that "Gone Fishing" sign on your doorway, make it a point to protect the investment that gives you so much enjoyment in the great outdoors.
Contact Zerust for information on saltwater fishing gear rust prevention by emailing us or calling (330) 405-1965.
Additional Resources:
Saltwater Reel Protection, June 20, 2016, By Sam Hudson, Sport Fishing
More Blog Entries:
Battling Boat Rust? Zerust VCI Capsules for Boats Will Help Win the War Against Rust, Jan. 15, 2019, Zerust Saltwater Reel and Tackle Box Rust Prevention Blog