May is motorcycle safety awareness month, and spring marks the start of prime riding season in many areas of the U.S. It's a good time to note that keeping your bike road-worthy is key to ensuring safety on the streets. Beyond routine mechanical maintenance and cleaning, that means proper motorcycle storage – with a decent cover. The best motorcycle covers on the market are those that not only deter theft and prevent damage caused by direct exposure to the elements, but also safeguard against rust and corrosion. Make sure when you buy that it offers VCI – vapor corrosion inhibitor.
Why Motorcycles are at Risk of Rust
Many types of corrosion – rust included – are chemical reactions triggered by the trifecta of metal + oxygen + moisture. Other elements, like salt and mud, can act as accelerants.
Rust is like a cancer for motor vehicles. Motorcycle rust can creep up quickly, be tough to spot, and do notable damage before you realize what's wrong.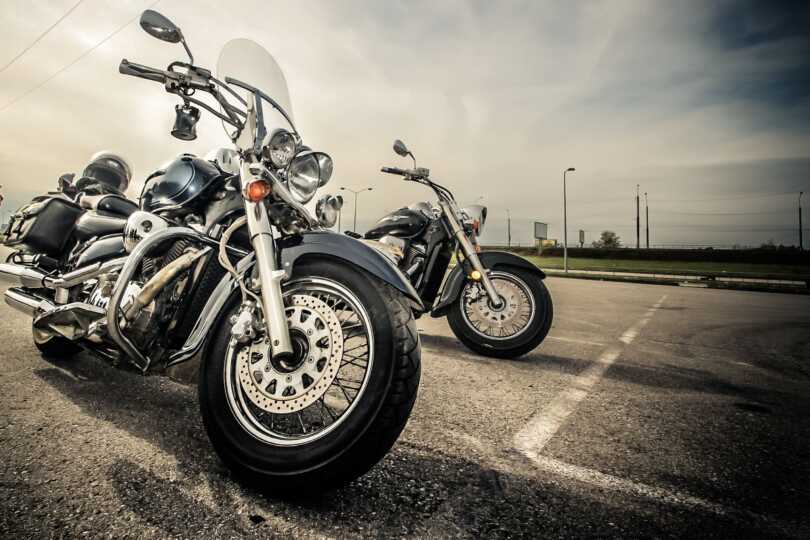 As mentioned in a previous blog on our motorcycle covers, bikes are often made with numerous components that contain ferrous metals (those containing iron, and thus susceptible to the specific form of corrosion we all know as rust.) This includes the cast iron brake shoe liners and the steel camshafts, gears, sprockets, oil tanks, headlamp housing, exhaust valves, and mudguards.
While many of the visible metal parts on a motorcycle are likely lined with ceramic coating or other protective compounds, that's not always true with interior workings. Beyond that, all it takes is a few stray pebbles to scratch and pock a metal surface, making that area especially vulnerable to corrosive damage.
Electronics corrosion almost always involves some type of damage to printed circuit boards (or PCBs). These are the foundational building block of most modern electronics. One might consist of a single, layered board used in a remote garage door opener, or it might be a complex, high-density, multi-layer circuit board powering a super computer. These intricate systems of diodes, resistors, connectors, semiconductors and radio devices are made to "talk" to one another, and the mechanical-electrical components make them the optimal archetype for a broad range of applications in our day-to-day use devices. You'll find them in computers, integrated circuits, and microchips. But there is one major risk that can impact them all: PCB corrosion.
PCB corrosion – or just electronics corrosion in general – can occur for a number of reasons. Most of these stem from environmental triggers, like:
Exposure to moisture and humidity.
Proximity to reactive metals and other materials.
Electrolytic damage, occurring when surrounding ions are contaminated, impacting the voltage between two metal components.
Environmental contaminants, such as magnesium, potassium, sodium, sulfates, chlorides, and ammonium, are surprisingly common in many environments, and can do considerable damage to PCBs. Dramatic swings in temperature can contribute to corrosion.
Sometimes, though, electronics corrosion is tough to test for. Devices may be written off as duds, when the reality is they were affected by PCB corrosion. Beyond being an expensive issue, it's a potential dangerous one that carries the possibility of legal liability if failure results in injury or loss of critical data. The scope of the problem has been the subject of extensive research in recent years.
Can I Clean PCB Corrosion?
Although it is possible to clean PCB corrosion off of an electronics device, the better solution – if possible – is to stop it before it starts.
Regular, careful cleaning of your circuit boards can help reduce the risk of corrosion buildup in the first place. If it's already there, you might try tackling it with:
Compressed air. This is one of the most common, safest methods for routine cleaning circuit boards. Devices deliver short bursts of of air to the ventilation ports of your circuit board. If you're trying to tackle corrosion that has already developed, you may want to open the electronic device so you can deliver the burst of air straight to the source.
Baking soda. Check with the manufacturer first, but baking soda can be effective in removing PCB corrosion in some cases. It's mildly abrasive, so it can be used to remove corrosion that doesn't come off easily with compressed air. Just be gentle in using it.
Brush. A toothbrush or paintbrush – something small, with soft bristles, can help you scrub some of the smaller spaces. Microfiber cloths might also work, assuming they are lint-free.
Again, the exact cleaning method will depend on the type of device and corrosion with which you're dealing. Ideally, your focus should be on PCB corrosion prevention.
Zerust Products to Prevent Corrosion of Printed Circuit Boards
The most simple, effective, and inexpensive way to prevent PCB corrosion is by using vapor corrosion inhibitors, better known as VCIs.
All Zerust VCI products – from the plastabs to capsules to drawer liners – use this modern technology. It involves the use of a protective, molecular-level compound that settles on all metal surfaces, forming an ultra-thin shield that blocks the electrochemical reactions that cause corrosion on metal materials. It doesn't damage the metal surface or impact the electrical function of your device (except to improve it by preventing damage). Store your item in a closed drawer with a tool liner, a container with a plastab, or some other enclosed space with an adhesive-backed vapor capsule nearby, and the VCI will do all the work. When you open the enclosed area, the vapor dissipates harmlessly into the air.
If you have questions about which Zerust products are ideal to protect your valuable electronics, our rust prevention specialists can help.
Contact Zerust for information on VCI products to help with electronics corrosion prevention by emailing us or calling (330) 405-1965.
Additional Resources:
Corrosion in Electronics, James A. Clark School of Engineering, University of Maryland
More Blog Entries:
Prevent PCB Corrosion of Electronics With Anti-Tarnish Vapor Capsules, Dec. 15, 2020, Zerust Rust Prevention Blog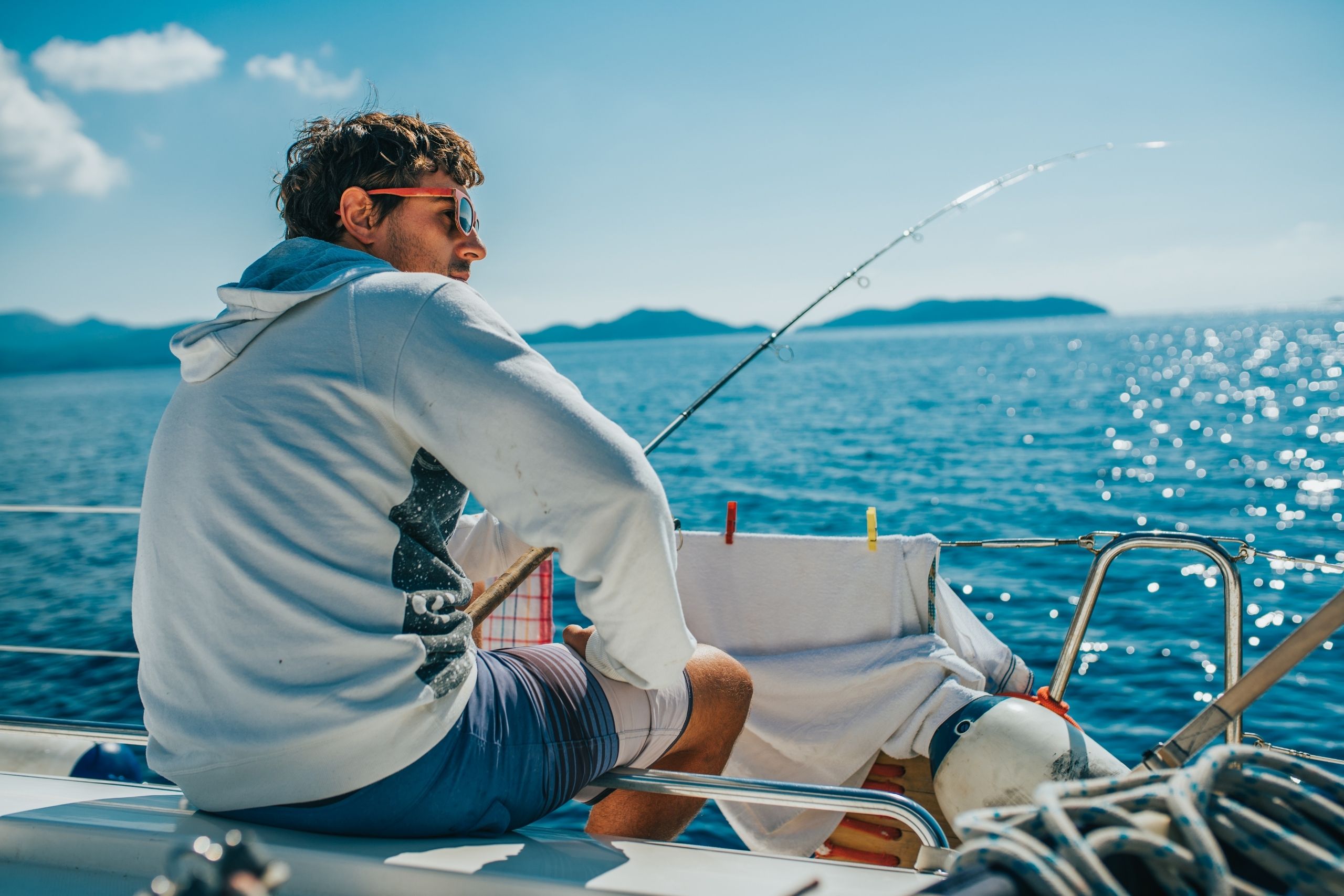 The last two years, there has been explosive demand for boats. The National Marine Manufacturers Association (NMMA) reports retail sales units of power boats, personal watercraft, wake boats, and freshwater fishing and pontoon boats have sailed well beyond a 20 percent increase since 2019. One of the most popular materials in boat manufacturing: Aluminum. It's lightweight (thus faster on the water and easier to tow), inexpensive, and relatively low-maintenance. BUT… Aluminum boat corrosion is a major issue, particularly in and around saltwater. Boat owners must take proper heed to prevent unnecessary deterioration.
Aluminum boat corrosion is primarily due to an electrochemical reaction that occurs when aluminum is in proximity to other metals. This is accelerated in a saltwater environment. When metal is corroded by other metals, it's called galvanic corrosion or bimetallic corrosion. It occurs when metal has an electrical contact with a more "noble" metal (those more resistant to chemical action and corrosion and not easily attacked by acids) or a nonmetallic conductor in a corrosive electrolyte (like saltwater). Conductivity goes up with the temperature too – which is why boats in Florida corrode faster than those in Maine.
Boat builders will try their best to prevent galvanic corrosion by designing vessels in a way that keeps aluminum components away from noble metal components. Boats built for saltwater fishing generally don't allow joints or crevices that collect water. They also avoid channels or upturned brackets where saltwater can become trapped. They're typically constructed with sacrificial anodes, made of zinc, which bear the brunt of the electrochemical reaction so the aluminum is protected.
Still, these solutions aren't always perfect. Even if your boat is well-made, if it's stored in the water near boats made of more noble metals or components, it can still be at risk of galvanic corrosion. The rate of corrosion is impacted by how chemically active a metal is when it is placed in saltwater (more active metals are more highly susceptible to corrosion.) Aluminum tends to be a fairly active metal. That's why ideally, per the American Boat and Yacht Council, aluminum boats should have protective paint coating that provides a high resistance barrier between the aluminum and the water.
Key Solutions to Keeping Aluminum Boat Corrosion at Bay
Hammer or hand saw, screwdriver or square – the tools in your toolbox have a broad range of uses, but all share a single foe: Rust. Prevention of corroded tools can be as simple as tossing in a tiny, thin rectangle of polyethylene in your toolbox.
Large companies have long trusted Zerust Plastabs to protect the metal contents of their shipments from corrosion and rust while packed away for long journeys across air, land, and sea. Individuals can now do the same for the the tools in which they've invested – whether you store them in a toolbox, closet, cabinet, or drawer.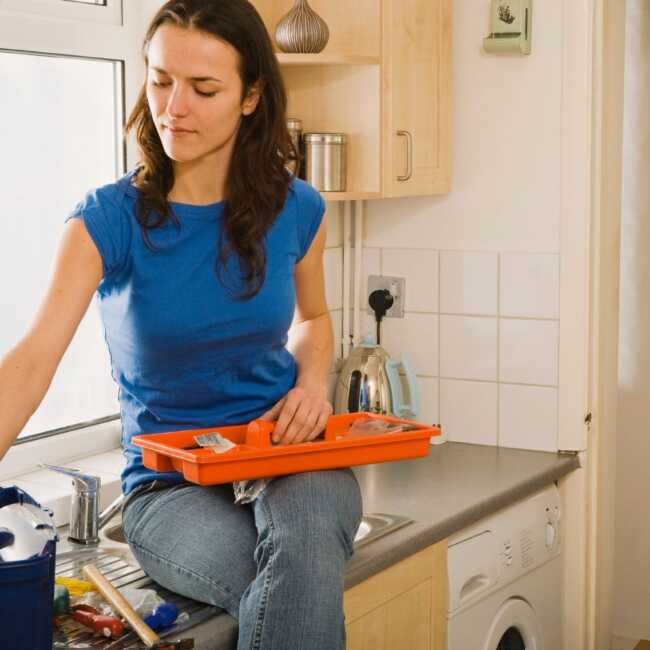 Corroded Tools are Compromised Tools
As you may know, rust is a chemical reaction compound that results when oxygen reacts with iron (or its alloys) in the presence of water or moisture. Not all metals are iron or iron alloys, but they may still be susceptible to similar types of corrosion when exposed to water, moisture, and oxygen – as well as proximity to other types of metal.
As noted by the Electrochemical Society, corrosion is the same force that costs billions of dollars in damages every year – from building collapses to oil pipeline breaks, chemical plant leaks to ships sinking, floods to fires. The fact that these occurrences continue even when we clearly know the cause is a testament to how quickly the damage can be done if preventative measures are undertaken.
With tools, rust and other forms of corrosion can decimate effectiveness, causing them to dull, weaken, malfunction, or even break entirely. That can be incredibly dangerous when you're working on a job that requires great caution and precision.
Beyond that, there's the risk of tetanus. Metal tools like nails, knives, and gardening sheers that are left to rust in their natural environments are going to be prone to attracting the bacteria that causes tetanus. (Note: Rust itself doesn't cause tetanus, but it's a good indicator that the environment is ripe for Clostridia bacteria growth.)
While there are ways to rescue some rust-bitten devices, there's no guarantee you'll be able to stop the spread once it's started. It's expensive to discard and replace rusty tools, and it's dangerous if one breaks or malfunctions mid-use.
Proper cleaning and storage of your tools is compulsory.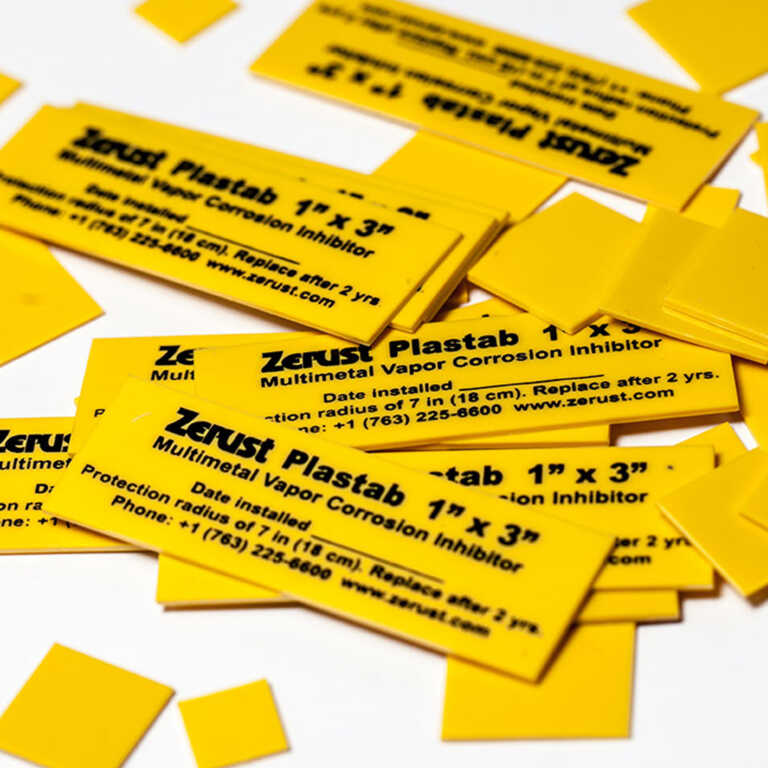 Proper Cleaning & Storage of Hand Tools
Hand tools are a necessity for most home projects, yardwork, etc. To keep them in great shape, proper cleaning, maintenance, and storage are key.
To properly clean hand tools:
Wipe down. Take an old towel or rag, wipe off any debris, dust, or grease left over from the previous use.
Spot check for damage. After wiping down the tool, give it a once-over for any signs of damage. You're specifically looking for cracks, breaks, splinters, or corrosion that may cause harm during use or diminish the tool's effectiveness. If you notice any of these indicators, set the tool aside until you can repair or replace it.
Use a grinder for striking tools. Any striking tool with a metal head is going to eventually form a ridge that will spread and form a thin ridge at the edge. Over time, this ridge can become susceptible to breakage. Use a grinder to grind off any edges.
Lubricate tools. Once all your tools have been cleaned, dried, and checked for damage, it's not a bad idea to lubricate the tools with an all-purpose oil (avoid getting any on the handle). This is one way to help prevent tool rust and corrosion.
It's important not to stop there. Storing your tools right will keep them functional for the long-haul. This goes for all hand tools, but garden tools especially seen to be prone to rust and corrosion because they are often digging in dirt, debris, and moisture and then sometimes left on the ground.
Once you clean and lubricate your tools, you'll probably be tossing them back in a toolbox. Plastabs are great for this scenario because they're nearly paper-thin, small rectangles that can simply be tossed into the top and bottom compartments. They're made with a special vapor corrosion inhibiting (VCI) formula that releases a molecular layer of protection against corrosion for as long as the box is closed. The VCI protectant is colorless, odorless, tasteless, and harmless. Open the toolbox, and the VCI simply dissipates harmlessly into the air – while your tools are kept in top shape.
(In addition to tool boxes, plastabs can be used in tackle boxes, pistol cases, ammo boxes, control boxes, and enclosure cabinets – providing up to two years of protection against rust and corrosion.)
Contact Zerust for information on VCI products to help with electronics corrosion prevention by emailing us or calling (330) 405-1965.
Additional Resources:
How to Remove Rust From Tools, HomeDepot.com
More Blog Entries:
Preventing Electronics Corrosion on Computers, Integrated Circuits, and Microchips, Jan. 21, 2022, Tool Rust Prevention Blog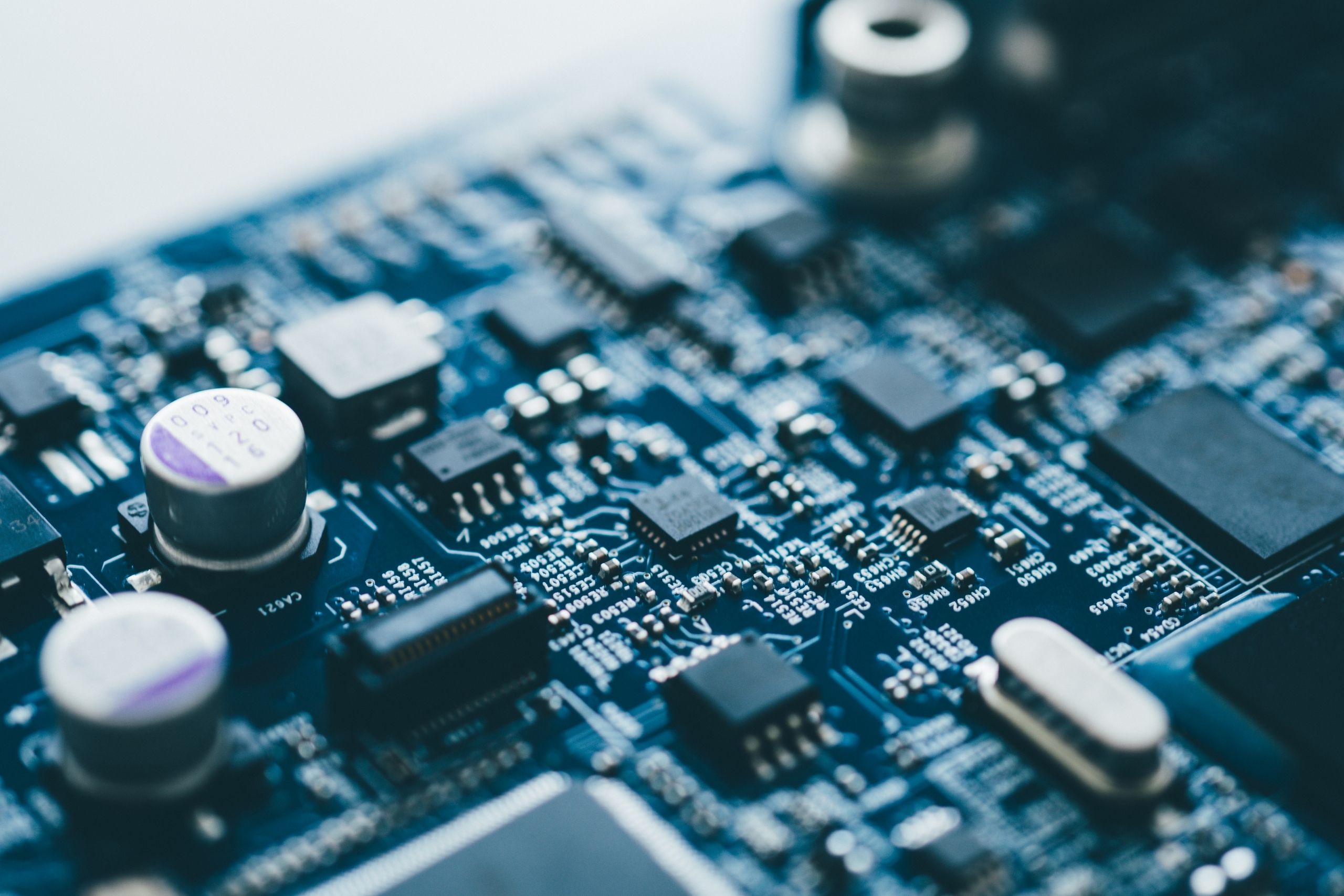 Electronics corrosion can occur in integrated circuits, microchips, lighting systems, PCB assemblies, marine equipment, and computers – all of which are broadly used and routinely exposed to potentially destructive environmental conditions. Corrosion can be costly and potentially dangerous for individuals, small businesses, and property owners who rely on these electronic systems being in good  working order at all times. Fortunately, there are simple, inexpensive ways to prevent electronics corrosion – namely, VCI anti-tarnish capsules.
But first, let's talk about the science behind electronics corrosion. Corrosion is the gradual breakdown of material (typically metal) as a result of some chemical reaction with the environment. One of the most common forms of corrosion is called rust, which occurs when the metal iron (or its alloys, such as steel) meets with oxygen and water or moisture. The result is iron oxide, more commonly known as rust.
As anti-corrosion specialists, we recognize that many electronic devices have complex designs and numerous components that are vulnerable to corrosion. However, it's not typically "rust" that's occurring. That's because electronics tend to be made of other types of metal besides iron or iron alloys. Most are made with materials like copper, lithium, tin, silver, gold, nickel, and aluminum. To be clear: These metals can certainly be vulnerable to water and moisture corrosion, but it's not the exact same as "rust" because that is a specific chemical process dealing with iron. But what's equally a problem with metal components is something called galvanic corrosion. This is corrosive damage caused by one reactive metal's proximity to/interactions with other dissimilar metals.
Electronics that are notorious for all kinds of corrosion issues are:
Integrated circuits (ICs)
Printed circuit boards (PCB)
Switches
Magnetic Recording Media (Hard disc)
Packaging and Shielding Parts
Although corrosion has been an issue for electronics just as long as they've been around, we're hearing more about it because as a society, we're using electronics more than ever before. Not only that, but there's a high expectation that all of our electronic devices will be reliable under almost all conditions. Corrosion threatens functional reliability – and it can happen very quickly. This is especially true considering the growing trend toward miniaturization (the sizing of electronics has decreased by a factor of 10 over just the last few years). The result is that potentially reactive metals are placed in even closer proximity to each other, heightening the galvanic corrosion risk. Also with smaller devices, we see huge damage with seemingly small environmental impacts. Just a little exposure to water or slight exposure to reactive metal and the whole thing malfunctions.
All of this makes preventative measures – particularly those that are easy and inexpensive – a smart protection of your investment.
Anyone who's ever had the unfortunate surprise of discovering rust damage on a tool, bicycle or boat knows how quickly it can ruin your day and blow your budget.
Turns out, the U.S. Department of Defense can empathize – on a very grand scale. The Government Accountability Office reports that corrosion costs the agency an estimated $23 billion annually, taking an estimated 16 percent of military assets (namely planes and ships) out of action. It was also reported that corrosion has been responsible for dozens of accidents and deaths within the department over the past three decades.
And that's just in one federal department.  NACE International reports that rust and corrosion collectively cost the U.S. a staggering $276 billion in direct losses every single year.
Prevention is the Most Cost Effective Approach
Just as corrosion can render your rifle or table saw unusable and dangerous, the corrosion of government tools, weapons, vehicles and equipment degrades their function and safe use. That ultimately leaves us less ready to respond to a crisis.
The Defense Science Board Task Force has estimated we could potentially reduce one-third of corrosion-related costs by investing in certain prevention like Cathodic Protection services and mitigation efforts, many of which are a fraction of the losses we sustain by letting nature take its course. One solution is the use of vapor corrosion inhibitors, or VCIs for short. In combination with other humidity-controlling storage methods, inexpensive VCI products have been found to extend the life of entire fleets of vehicles and equipment by years.
The DOD's science task force report points to something those of us at Zerust have known for years: When it comes to rust damage, prevention is always preferable to dealing with it after the fact.
Consider, for example, where these consumer products are concerned:
A good bicycle on average costs somewhere between $350 and $1,000. On the other hand, a Zerust bicycle cover for a single-rider bike is between $20 and $50. Take care of that bike by keeping it clean and storing it properly, it will last you many years with likely few repairs.
Table saws at national hardware chain stores can run buyers anywhere from $200 to $4,000, depending on the make and model. Compare that to the Zerust table saw cover, which costs between $50 and $55 and offers up to five years of corrosion and rust damage prevention.
Motorcycles can vary dramatically by price, but on average cost anywhere from $5,000 to $10,000. A Zerust motorcycle cover, meanwhile, costs between $100 and $130 and can spare you the time and expense of costly repairs for up to five years.
It's the same story for the VCI covers we sell for firearms, boats, ice skates, air conditioners, cars, ATVs, tools and more. The bottom line is that by investing a small amount in preventing rust damage, you save yourself a great deal of time, expense and grief in the long run.
The Never-Ending War Against Rust Damage
The cost of corrosion is nothing new. In fact, as noted by Jonathan Waldman, author of "Rust: The Longest War," humans been battling corrosion and rust damage since we first started using metal. It just don't typically make front page news. The reality is it costs us more than all other natural disasters – combined. Mitigation efforts are virtually always ongoing.
Corrosion and rust will continue to be a threat to the budgets of governments and consumers for as long as we're using metal materials. The good news is that with the emergence of VCI technology, we have an effective, affordable weapon to fight back.
Contact Zerust for information on our rust prevention products by emailing us or calling (330) 405-1965.
Additional Resources:
That rust on your shower head? It's a $6-billion problem for the Navy, cruise ships and more, Jan. 13, 2020, By Samantha Masunaga, The Los Angeles Times
More Blog Entries:
Fighting Rust: The Last Battle for U.S. WWII Ships, Other Historic Artifacts, June 9, 2019, Zerust Rust Damage Prevention Blog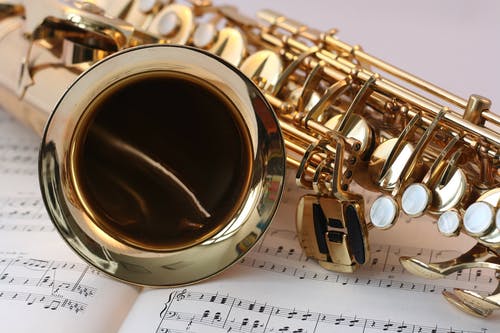 There is something about brass that produces a great, rich timbre – perfect for musical instruments. Brass is a non-ferrous metal, meaning it contains no iron and therefore cannot rust. However, it is comprised of zinc and copper, which can tarnish and corrode over time when exposed to oxygen and moisture. A good brass instrument can last 100 years or more – but only if it's properly cared for. The best way to prevent brass instrument tarnish is to keep the instrument clean and use Zerust VCI anti-tarnish capsules. (VCI stands for vapor corrosion inhibitor.)
Tarnish will cause brass instruments to appear duller, and could even result in degradation of certain components that could diminish the robustness of sound. The resale value of a tarnished musical instrument is often greatly reduced. Damage to the finish can be accelerated with exposure to the oil and dirt on hands and faces. That's why many musicians are so fastidious about washing their hands before handling.
Although Zerust has historically served more mechanics than musicians, we have had several instrumentalists write to us in recent years to tell us how our anti-tarnish vapor capsules have helped them to protect their prized instruments from tarnish, rust and corrosion.
Many manufacturers and shippers rely on steel components in production. Some store valuable metal parts on shelves for months or years on end, with the assurance it will be available at a moment's notice if needed. The last thing any manufacturer wants is to open that storage box to find important metal parts pocked with corrosion or rust. The parts may have to be junked for quality and safety reasons, but waiting on replacements can cause serious supply chain bottlenecks, sometimes costing more than the loss of the part itself. The better way to manage this risk is to prevent steel corrosion in the first place by storing these parts in VCI poly bags.
VCI stands for vapor corrosion inhibitor, and these bags can be indispensable if you store metal materials or parts into boxes for any extended amount of time. In some environments, corrosion can happen very quickly. Even climate-controlled warehousing won't necessarily protect your products if there is no little to no protection from humidity.
This is true even for stainless steel. As noted in research published by the journal Nature, steel is susceptible to rust because it contains iron, one of the three elements (in addition to oxygen and water/humidity) that together cause oxidation. Stainless steel is more resistant to corrosion (to varying degrees) because of its chromium content. However, it is by no means immune. Often with exposed stainless steel, we'll see small pits start to form because of sulphide impurities and uneven distribution of chromium content in the metal part.
The rumble of snow plows, salt trucks and other road-clearing commercial vehicles is increasingly common as we enter the thick of winter storm season. Most regions in the U.S. experience snow and ice storms to some degree each year, and transportation departments rely on these machines to clear roadways, runways and parking lots. Problem is, the highly-corrosive conditions and materials (salt, snow, sand, liquid de-icers) these vehicles endure season-after-season means fleets can quickly go out-of-service. Local governments invest hundreds of thousands of dollars on this problem, and many struggle to replace existing units on a regular schedule. They have a vested interest in extending the service life of their equipment, so many have come to rely on VCI vehicle covers.
VCI stands for "vapor corrosion inhibitor." VCI vehicle covers are manufactured with non-toxic, rust-repelling vapor molecules that provide long-term protection to the metal parts encased inside. Many municipalities and even the U.S. military have become evangelists for VCI products in recent years. Rust and corrosion costs the Pentagon more money annually than some of its most expensive weapons systems – up to $21 billion annually, according to a Defense Management audit last year by the U.S. Government Accountability Office.
Another study by the U.S. Federal Highway Administration revealed direct costs associated with metallic corrosion just in the motor vehicle sector alone is $23.4 billion-a-year. Several noted "optimum corrosion management practices" – including the use of VCI vehicle covers – had the potential to slash these expenses by one-third.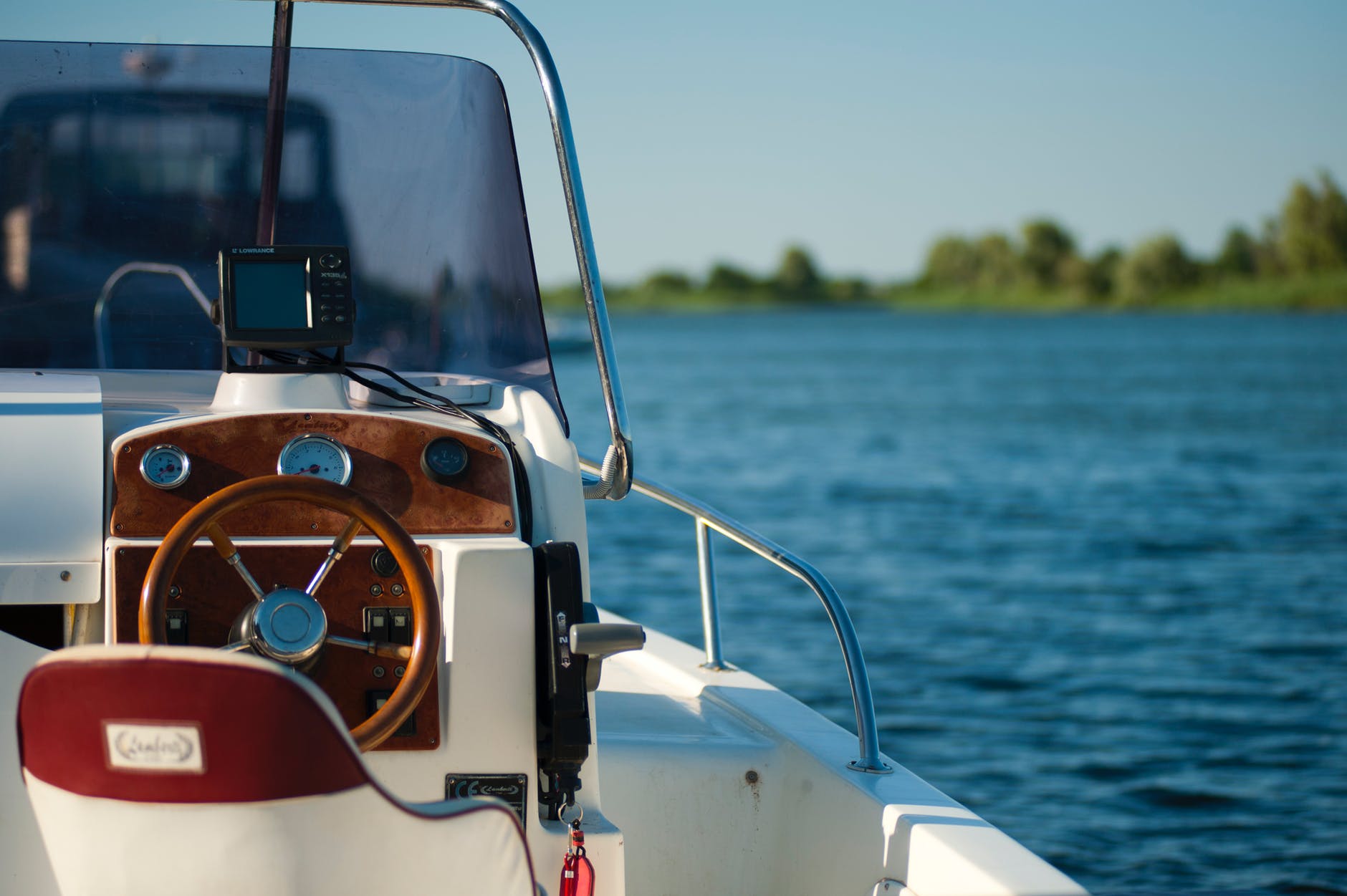 Preventing boat rust isn't solely about ensuring your ship shines. It's about the assurance it stays seaworthy and protecting your investment.
Beyond just being unsightly, boat rust and corrosion can spring a huge leak in your bank account because, as noted by BoatUS Magazine, the majority of boat insurance policies expressly exclude coverage for this type of damage – even if a boat sinks from corrosion-damaged thru-hull fittings.
What's more, boat rust a safety issue. More than one boat crash has been attributed to failed corroded steering fitting.
One of the best shipmates a recreational seafarer can ask for is a Vapor Corrosion Inhibitor. Zerust produces VCI Capsules for Boats designed specifically to guard against rust and corrosion damage to boats, which are are under constant assault from the elements as well as the risk of galvanic corrosion. Electrical systems, motor and propeller are among the vessel components most prone to corrosion and rust damage.
Top Causes of Boat Rust and Corrosion
So much misinformation abounds about the naturally-occurring processes of boat rust and corrosion. Boat-owning mariners must take time to get a handle on what hey are how best to combat them.
Both rust and corrosion are chemical reactions  – the former involving metal exposure to moisture and oxygen and the latter typically due to one metal's contact with another. Some boat owners may battle both. The type of "rust war" you're waging generally boils down to:
The type of metal(s) involved;
The environment in which the boat is used;
The care used in vessel storage.
Let's start with aluminum.
Boating Magazine reports that in a single recent year, U.S. boaters purchased more than 77,000 boats made of aluminum. That doesn't even include the many non-motorized personal watercraft, such as canoes, made with the material.
Aluminum is a desired material for both military and recreational boats because it's inexpensive, light and it does not rust the way steel and iron do. However, aluminum is susceptible to galvanic corrosion, an electrochemical reaction caused by proximity to other chemicals. In fact, aluminum is particularly vulnerable to breaking down when in contact with other metals in saltwater.
Protecting aluminum vessels starts with manufacturing, and ensuring aluminium components of a boat aren't in proximity to other corrosive active elements. There are also protective coating paints one can apply to help ward off underwater galvanic corrosion. Owners of aluminium boats need to be especially cautious before placing them in saltwater.
For maximum protect, Zerust high-performance Vapor Corrosion Inhibitor capsules provide a non-toxic, protective vapor seal against corrosion within a 1-to-6-foot enclosed area. (Larger areas can be protected with multiple VCI capsules.) This can shield electrical components on board, but it's also a smart idea to install these cost-effective boat capsules to protect the vessels while it's in storage.
Now let's talk stainless steel. 
Stainless steel is another popular boat-making material, but whoever named it "stainless" was likely an eternal optimist because the reality is: Steel boat rust is real, as steel is reactive when hit with the combined elements of water and oxygen.
The good news is a fair amount of marine-grade stainless steel is high-quality and designed to reduce boat rust and corrosion, particularly with prevention of pitting, which can be disastrous for a steel boat in saltwater. Stainless steel made with higher chromium content will fare better.
However, many boaters with stainless elements like screws exposed to damp deck cores have discovered a type of corrosion known as "crevice corrosion," which can cause substantial weakening. Some boat owners are caught completely by surprise when they find out a fastener they thought was stainless steel is in fact zinc or cheap-plated steel, in which case they'll soon note rust rot. A good test of whether your boat has a solid, high-grade stainless steel fittings is whether those components are attracted by magnets. If they do, that's not a good sign. Those fittings are typically not what you want on your boat.
Combat Boat Rust and Corrosion With Zerust VCI 
Zerust VCI capsules to prevent boat rust and corrosion are an inexpensive and effective way to provide top quality protection for your vessel.
If you have questions about the proper type, size and use of Zerust VCI boat rust capsules, our friendly, knowledgeable team of rust prevention experts is here to help.
Contact Zerust for information on Vapor Capsules and boat rust prevention by emailing us or calling (330) 405-1965.
Additional Resources:
Protecting Aluminum Boats From Salt Water Corrosion, Feb. 12, 2013, By David Seidman, Boating Magazine
Ten Boating Myths Dispelled, September 2008, By Charles Fort, Boat U.S. Magazine
More Blog Entries:
Zerust Boat Rust Prevention Keeps Corrosion at Bay, May 15, 2018, Zerust Boat Rust Prevention Blog
An estimated 10.5 million people in the U.S. live in homes wherein one or more resident owns an all-terrain vehicle (ATV). Through the mud, snow, ice or other rough turf, we put our ATVs through a world of punishment – and these machines are tough enough to tackle most all of it. However, one challenge your ATV is unlikely to easily overcome is rust.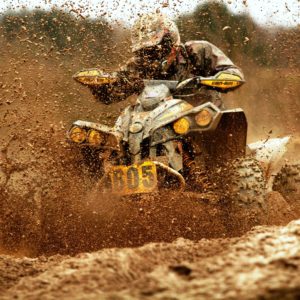 Some ATV owners use an ATV cover, but unless the cover specifically has rust prevention technology woven into the fabric, it's unlikely to prevent rust from forming in either temporary or seasonal storage.
ATV rust can be a real drag, almost always requiring some repair, which is expensive, especially if you don't catch it right away. It also means between the time the rust is discovered and you can get your quad back from a mechanic, you're sidelined. The high cost could mean you're grounded for weeks. If you plan on selling the ATV soon or even just somewhere down the line, that rust is going to be a direct blow to the resale value. If you ignore the rust, you could be risking the safety of you and your riders (particularly children under 16, who account for an estimated 28,000 serious ATV injuries annually). 
Rust on electronics is an increasingly common problem in our modern world. Your PC, home entertainment gear, gaming equipment, electronics in your car or boat – all of it may be vulnerable to rust damage. Because rust on electronics and their components might not be readily detected, consumers often overlook it as a catalyst when there is a device or component failure. In reality, corrosion is becoming a significant factor in the reliability of electric and electronic equipment. 
We often don't think of rust on electronics as being a serious issue because it's often invisible unless we can see inside. You may not notice a problem initially, but over time, the rust and corrosion can set in, causing the device to stop working.
Replacing these items can be incredibly expensive. One study published in The Open Corrosion Journal posits rusting of electric equipment costs an estimated $5 billion in the U.S. for repairs, downtime and replacements. 
If you live in a cooler climate, chances are you aren't giving much thought to your air conditioner right now. You should. 
Air conditioner covers can help prevent system failures that require expensive repairs and replacement. Protecting your HVAC unit through heat pump and air repair by Green Street HVAC is important not just for winter, but year-round. While your air conditioner may be equipped to endure rain and snow, it's probably not built to keep out leaves and other contaminants. These elements contain moisture that can inhibit the system's built-in drainage components, resulting in corrosion. If you live in a warm, coastal environment, a good air conditioner cover is a must to fight corrosive salt in the air.
CED Engineering reports corrosion is responsible for 40 percent of all equipment failures of industrial HVAC units. It's worth considering similar damage to residential outdoor air conditioning units.
Zerust HQ – Workbench
Despite the fact that rust never sleeps, it's that time of year when we set our burden down, and take stock of all that we are thankful for. And so, on this day before Thanksgiving, we'd like to express our gratitude to you, the Zerust customer.
Fighting rust and providing the world with reliable rust protection technology is our passion. Delivering that rust proofing technology to you, the Zerust customer, has been our pleasure.
From our rust inhibiting Zerust Skate Guard Covers to our nifty Zerust vapor capsules – you demanded newer, longer lasting rust inhibitor products, and we aimed to deliver. We keep going, fighting the good fight against rust thanks to you.
And so, on behalf of everyone here at Zerust Headquarters, and the eggheads behind the Z-HQ Workbench Blog, here's wishing you and yours the very best this holiday season. Happy Thanksgiving!
Sincerely,
Zerust®
May joy and peace surround you,
Contentment latch your door,
And happiness be with you now,
And bless you evermore.