Articles by Month:
November 2019
The rumble of snow plows, salt trucks and other road-clearing commercial vehicles is increasingly common as we enter the thick of winter storm season. Most regions in the U.S. experience snow and ice storms to some degree each year, and transportation departments rely on these machines to clear roadways, runways and parking lots. Problem is, the highly-corrosive conditions and materials (salt, snow, sand, liquid de-icers) these vehicles endure season-after-season means fleets can quickly go out-of-service. Local governments invest hundreds of thousands of dollars on this problem, and many struggle to replace existing units on a regular schedule. They have a vested interest in extending the service life of their equipment, so many have come to rely on VCI vehicle covers.
VCI stands for "vapor corrosion inhibitor." VCI vehicle covers are manufactured with non-toxic, rust-repelling vapor molecules that provide long-term protection to the metal parts encased inside. Many municipalities and even the U.S. military have become evangelists for VCI products in recent years. Rust and corrosion costs the Pentagon more money annually than some of its most expensive weapons systems – up to $21 billion annually, according to a Defense Management audit last year by the U.S. Government Accountability Office.
Another study by the U.S. Federal Highway Administration revealed direct costs associated with metallic corrosion just in the motor vehicle sector alone is $23.4 billion-a-year. Several noted "optimum corrosion management practices" – including the use of VCI vehicle covers – had the potential to slash these expenses by one-third.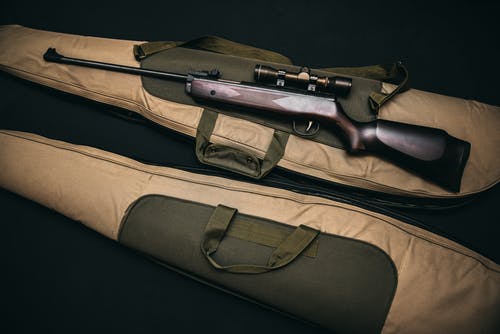 Rust is always a risk when it comes to metal, and firearms are no exceptions – particularly carry guns because of their constant proximity to the human body. The best gun rust prevention products are those that are chemical-free, tidy, inexpensive and don't require too much time and elbow grease.
The bad news is most modern rust rust preventatives on the market don't fit the bill. The good news is, Zerust gun rust prevention products do. We offer a broad selection of firearm anti-rust products everyday use as well as long-term storage, depending on your needs.
The Risks of Gun Rust
In the modern age of smokeless powder, forged barrels and non-corrosive primers, gun rust isn't the plague it was for 19th Century firearms exposed to the corrosive effects of mercuric primers and potassium salt-laden black powder residue. That doesn't mean gun owners shouldn't take rust risk seriously, especially if your storage strategy doesn't involve an airtight case. Time and the elements can be rough on all metals – even stainless steel and aluminum. Many are surprised at how little time and elemental exposure it takes to do real damage to a firearm.