Electronics corrosion almost always involves some type of damage to printed circuit boards (or PCBs). These are the foundational building block of most modern electronics. One might consist of a single, layered board used in a remote garage door opener, or it might be a complex, high-density, multi-layer circuit board powering a super computer. These intricate systems of diodes, resistors, connectors, semiconductors and radio devices are made to "talk" to one another, and the mechanical-electrical components make them the optimal archetype for a broad range of applications in our day-to-day use devices. You'll find them in computers, integrated circuits, and microchips. But there is one major risk that can impact them all: PCB corrosion.
PCB corrosion – or just electronics corrosion in general – can occur for a number of reasons. Most of these stem from environmental triggers, like:
Exposure to moisture and humidity.
Proximity to reactive metals and other materials.
Electrolytic damage, occurring when surrounding ions are contaminated, impacting the voltage between two metal components.
Environmental contaminants, such as magnesium, potassium, sodium, sulfates, chlorides, and ammonium, are surprisingly common in many environments, and can do considerable damage to PCBs. Dramatic swings in temperature can contribute to corrosion.
Sometimes, though, electronics corrosion is tough to test for. Devices may be written off as duds, when the reality is they were affected by PCB corrosion. Beyond being an expensive issue, it's a potential dangerous one that carries the possibility of legal liability if failure results in injury or loss of critical data. The scope of the problem has been the subject of extensive research in recent years.
Can I Clean PCB Corrosion?
Although it is possible to clean PCB corrosion off of an electronics device, the better solution – if possible – is to stop it before it starts.
Regular, careful cleaning of your circuit boards can help reduce the risk of corrosion buildup in the first place. If it's already there, you might try tackling it with:
Compressed air. This is one of the most common, safest methods for routine cleaning circuit boards. Devices deliver short bursts of of air to the ventilation ports of your circuit board. If you're trying to tackle corrosion that has already developed, you may want to open the electronic device so you can deliver the burst of air straight to the source.
Baking soda. Check with the manufacturer first, but baking soda can be effective in removing PCB corrosion in some cases. It's mildly abrasive, so it can be used to remove corrosion that doesn't come off easily with compressed air. Just be gentle in using it.
Brush. A toothbrush or paintbrush – something small, with soft bristles, can help you scrub some of the smaller spaces. Microfiber cloths might also work, assuming they are lint-free.
Again, the exact cleaning method will depend on the type of device and corrosion with which you're dealing. Ideally, your focus should be on PCB corrosion prevention.
Zerust Products to Prevent Corrosion of Printed Circuit Boards
The most simple, effective, and inexpensive way to prevent PCB corrosion is by using vapor corrosion inhibitors, better known as VCIs.
All Zerust VCI products – from the plastabs to capsules to drawer liners – use this modern technology. It involves the use of a protective, molecular-level compound that settles on all metal surfaces, forming an ultra-thin shield that blocks the electrochemical reactions that cause corrosion on metal materials. It doesn't damage the metal surface or impact the electrical function of your device (except to improve it by preventing damage). Store your item in a closed drawer with a tool liner, a container with a plastab, or some other enclosed space with an adhesive-backed vapor capsule nearby, and the VCI will do all the work. When you open the enclosed area, the vapor dissipates harmlessly into the air.
If you have questions about which Zerust products are ideal to protect your valuable electronics, our rust prevention specialists can help.
Contact Zerust for information on VCI products to help with electronics corrosion prevention by emailing us or calling (330) 405-1965.
Additional Resources:
Corrosion in Electronics, James A. Clark School of Engineering, University of Maryland
More Blog Entries:
Prevent PCB Corrosion of Electronics With Anti-Tarnish Vapor Capsules, Dec. 15, 2020, Zerust Rust Prevention Blog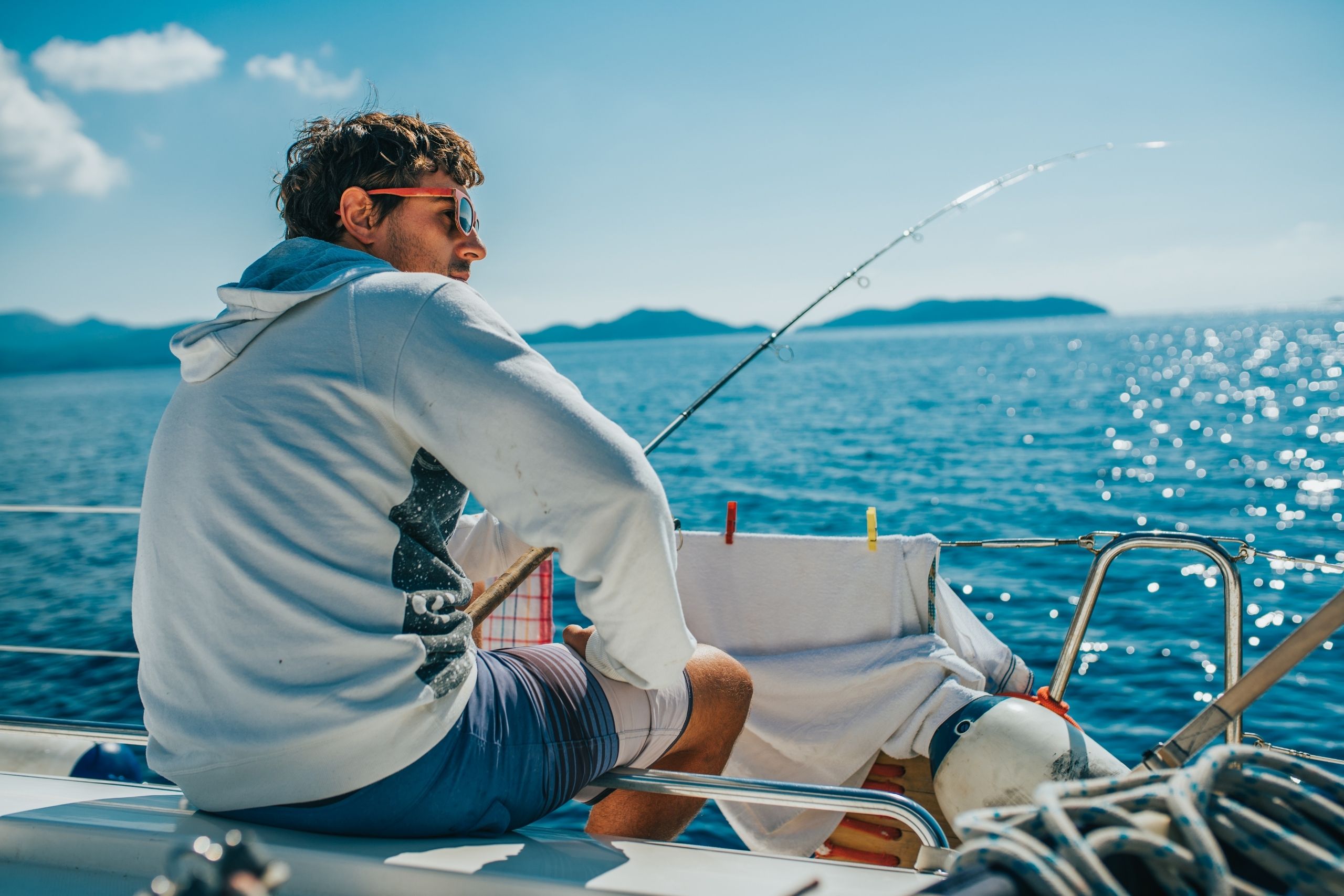 The last two years, there has been explosive demand for boats. The National Marine Manufacturers Association (NMMA) reports retail sales units of power boats, personal watercraft, wake boats, and freshwater fishing and pontoon boats have sailed well beyond a 20 percent increase since 2019. One of the most popular materials in boat manufacturing: Aluminum. It's lightweight (thus faster on the water and easier to tow), inexpensive, and relatively low-maintenance. BUT… Aluminum boat corrosion is a major issue, particularly in and around saltwater. Boat owners must take proper heed to prevent unnecessary deterioration.
Aluminum boat corrosion is primarily due to an electrochemical reaction that occurs when aluminum is in proximity to other metals. This is accelerated in a saltwater environment. When metal is corroded by other metals, it's called galvanic corrosion or bimetallic corrosion. It occurs when metal has an electrical contact with a more "noble" metal (those more resistant to chemical action and corrosion and not easily attacked by acids) or a nonmetallic conductor in a corrosive electrolyte (like saltwater). Conductivity goes up with the temperature too – which is why boats in Florida corrode faster than those in Maine.
Boat builders will try their best to prevent galvanic corrosion by designing vessels in a way that keeps aluminum components away from noble metal components. Boats built for saltwater fishing generally don't allow joints or crevices that collect water. They also avoid channels or upturned brackets where saltwater can become trapped. They're typically constructed with sacrificial anodes, made of zinc, which bear the brunt of the electrochemical reaction so the aluminum is protected.
Still, these solutions aren't always perfect. Even if your boat is well-made, if it's stored in the water near boats made of more noble metals or components, it can still be at risk of galvanic corrosion. The rate of corrosion is impacted by how chemically active a metal is when it is placed in saltwater (more active metals are more highly susceptible to corrosion.) Aluminum tends to be a fairly active metal. That's why ideally, per the American Boat and Yacht Council, aluminum boats should have protective paint coating that provides a high resistance barrier between the aluminum and the water.
Key Solutions to Keeping Aluminum Boat Corrosion at Bay
For a long time, biking was eyed skeptically as a kid thing, an urban thing, a 20-something thing, a performance athlete thing, a guy thing, a warm weather thing. The stereotypes go on for days, but they're being successfully challenged with increasing diversity among riders and growing awareness of how regular cycling benefits our health, air quality, wallets, and road safety. But regardless of their reason for riding, all cyclists share a common adversary: Rust. Pedaling past the rust risk is a challenge for seasoned and amateur cyclists alike. This is especially true if you're storing your wheels outdoors or in a garage that isn't temperature-controlled. Choosing the right bicycle cover is essential.
According to Bicycle Guider, biking popularity has shot up 47 percent in the U.S. during the last decade. In cities, ridership is up 73 percent. Americans spend $81 billion on biking every year – the bulk of that on just the bikes themselves. The average road bike costs somewhere between $350 to $700. Mountain bike price tags easily top $1,000. Even kid bikes are in the neighborhood of about $150 a pop. Bicycle rust can quickly eat up that investment.
Why Are Bicycles Prone to Rust?
Bicycles have a lot of metal components, from chains and frames to wheels and gears. Anytime iron-based metals are met with oxygen and moisture, it triggers a chemical chain reaction that results in rust. Factors like sweat, salt, mud, dirt, and debris are only going to speed up the metal degradation process.
Rust is a very specific type of corrosion that occurs only with iron and its alloys. Many bikes are made with at least some steel components, and steel is an iron alloy. But different metals can be vulnerable to similar types of corrosion, particularly when left outdoors.
Bicycles are routinely exposed to corrosive elements every time they're taken out for a spin. Even small dints and dents can rapidly spread into a larger corrosion issue, potentially one that results in irreversible damage. Often, it doesn't start out too bad, but rust can be tough to remove once it takes hold. An ounce of prevention is worth a pound of cure.
Major problems can be largely circumvented by regular cleaning and drying – and proper storage. Ideally, bikes are stored in a clean, dry, temperature-controlled space. A bicycle cover adds an extra layer of protection – which is especially important if you keep your ride outdoors. Leaving your bicycle exposed or outside for a day or so probably isn't going to do major damage. But stretch to a week or more, and you're likely to start seeing some signs of corrosion.
But even in a garage, the right bicycle cover can protect a bike from rust and corrosion. The wrong bicycle cover can actually make matters worse.
Choosing the Right Bicycle Cover
Rust ruins more than your bike's aesthetic. It can render it un-rideable. It can happen faster than you think, particularly if you're using the wrong bicycle cover.
Some bike covers are advertised to be waterproof, etc. The problem with many of these covers is condensation. This buildup of moisture can trigger the corrosive process. Sometimes, this can be an issue even if your bicycle is dry when you store it. Fluctuation of temperatures can result in a buildup of condensation inside the bike cover, hastening the degeneration of metal mechanisms.
This is where Zerust bicycle covers can make a difference. Not only are they water resistant and mold-proof, but the fabric is constructed with VCI technology. VCI stands for vapor corrosion inhibitor, and it's the same technology our military uses to stretch the life of its metal machinery. The bike rolls easily into the cover and is zipped. The VCI molecules attach to the metal elements of the bicycle, protecting them from corrosion. This is particularly valuable not just for the frame, but the gears, brakes, and shifters. The VCI stays active for a full five years.
We offer several storage options for cyclists, including zip and non-zip as well as covers that fit tandem bikes. If you have questions, we're happy to help answer them.
All terrain vehicles, also known as ATVs, light utility vehicles, quad bikes or just quads, sell for anywhere between $3,000 to $25,000. If you're thinking of buying an ATV, you should also be considering how to cover it up when you're not riding so you can protect your investment. The best ATV cover is one that is properly-sized, durable, water resistant, and provides specific protection against rust and corrosion.
ATVs have gained enormous popularity in recent years. With their low-pressure tires, high torque, and ability to adroitly navigate rugged terrains, they're a great deal of fun, but they're also increasingly used for a broad range of utility applications. With already more than 1.2 million ATV owners in the U.S.,  ATV sales are expected to climb by 7 percent between now and 2027, according to Global Market Insights.
While an ATV is nothing if not tough, it still requires TLC, just like any other vehicle. In fact, because it's so frequently put through the paces in the harsh elements, it may require even more meticulous care than the average engine. Failure to properly clean your ATV (including the undercarriage) and store it can cause it to rapidly deteriorate. It will need more maintenance and a faster replacement. Whether you are going to keep your quad indoors or store it outside, it's imperative to find the best ATV cover.
Some must-haves:
Durable material. Your cover needs to protect your four-wheeler from the corrosive impact of elements like snow, salt, sand, rain, sun, wind, and dirt/debris. Prolonged exposure to any of these elements can ruin seats, cables, grips, tires, and electrical components. If your ATV is left out in the rain, it won't be long before excessive condensation causes corrosion to creep up – sometimes in places you won't notice it immediately, such as in the gas tank. Having an ATV cover that is durable is going to ensure the damaging elements stay out. Another reason it's smart to have a durable cover is so that you aren't constantly replacing it. You can probably find a dirt-cheap cover, but if you have to replace it every year or every few months, you aren't saving all that much. In fact, you could be losing money because of the risk of greater damage to your ride.
Adequate sizing. The best ATV cover is going to be one that fully covers your ride – even the undercarriage – but isn't oversized, allowing moisture to seep inside. This not only helps ensure the elements stay out, but that prying eyes can't take a peak inside. Vandals and thieves are almost always going to go for the low-hanging fruit. An ATV that is fully concealed is not only harder to remove, it isn't easy to see the make/model or the shape it's in – details that may otherwise help a would-be thief determine what's necessary to haul it off quickly.
Breathable material. You want the material to be water resistant, but the best ATV cover is also going to be breathable to prevent moisture from building up inside. If you use just a standard, plastic cover, you're going to be unpleasantly surprised by mildew, rust, and other forms of corrosion.
UV protection. If your ATV is going to be primarily stored outdoors, your ATV cover should be one that shields against the sun's potentially damaging rays. Both the heat and the light can contribute to weakening or breaking down of fabrics, rubber, and even metal components of any vehicle.
Rust prevention. Very few ATV covers specifically protect against rust and corrosion, but it really is essential. Most metals have the potential to corrode when exposed to air and water/moisture. ATVs are made to be used in the mud and muck, so there's little keeping them entirely clean and dry at all times. But it's not enough to simply give it a thorough clean and dry afterward (though doing so is important). The trick is to use an ATV cover with vapor corrosion inhibiting (VCI) technology to shield against rust at the molecular level, so long as the vehicle is enclosed inside. As soon as the cover is opened, the VCI particles simply dissipate harmlessly into the air.
If you already have an ATV or have just received one as a gift or are planning to purchase one in the near future, give some thought too to your storage solutions, including the best ATV cover.
Contact Zerust for information on an ATV rust cover and ATV rust prevention by emailing us or calling (330) 405-1965.
Additional Resources:
Off-Highway Vehicle Recreation in the United States and its Regions and States: An Update National Report from the National Survey on Recreation and the Environment (NSRE), Feb. 2008, U.S. Department of Agriculture
Home improvement tools – like the renovations they help make a reality – are investments. Tool rust prevention doesn't have to be pricey, but it is necessary if you hope to use those saw blades, drill bits, plies and hammers more than a few times.
Home improvement spending has been off the charts in recent years, growing by double the rate of the rest of the retail sector even before the COVID-19 pandemic spurred a boom of renovations over the past year. Data from the U.S. Census Bureau found home improvement-related retail sales grew nearly 12 percent last year, even as overall retail sells fell by about 4 percent. One study by Consumer Specialists revealed that in the last year, an increasing number of homeowners were planning or in the midst of home renovations, many involving bathrooms, kitchens and landscaping/gardening.
Projects like these can't be completed without the proper tools – and few are dirt cheap. Tools, like renovations, are investments, and they require care to ensure they don't become. Here, we offer our Top 3 Tool Rust Prevention Strategies from Zerust.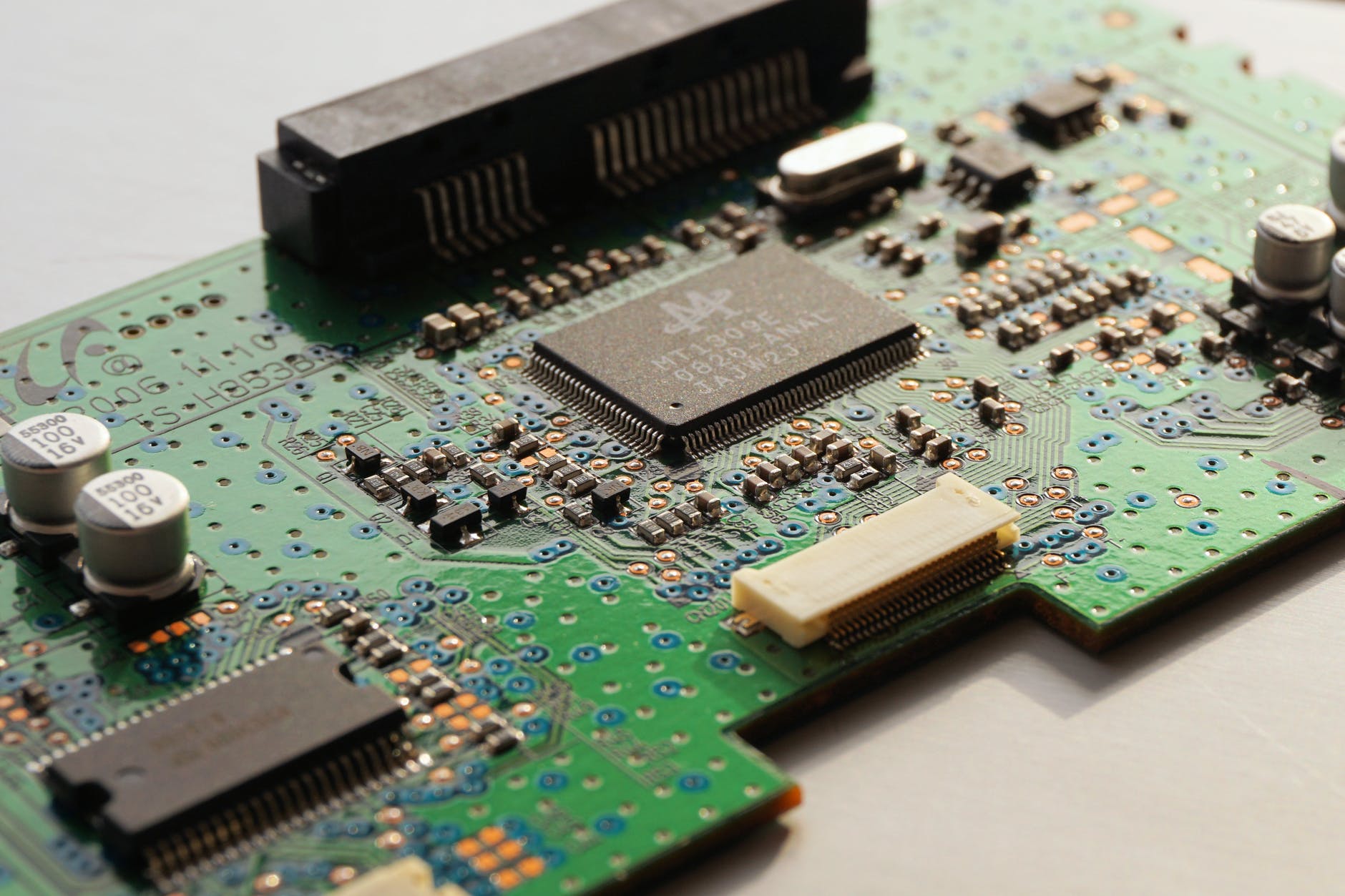 Printed circuit boards, widely known as PCBs, have a broad range of applications, including X-Ray screens, CT scanners, home appliances, entertainment systems, computer systems and smartphones. Because it's used in so many systems, PCB corrosion of electronics is a major problem for designers, manufacturers, retailers and consumers.
The reality is practically all metallic materials on a PCB are vulnerable to corrosion under certain conditions, particularly if it's humid. High-performance products may be shielded from the external environment, but this isn't a full-proof guarantee against PCB corrosion, especially if there are dramatic environmental fluctuations. Corrosion can cause the device to fail. At best, this can be costly. At worst, it can pose safety hazards and even legal liability risks (resulting in the expense incurred for device failure exceeding that of the device itself).
Once a circuit board reaches a certain point of corrosion, it isn't going to work and it will only get worse. Replacement will be inevitable. But what is corrosion, exactly?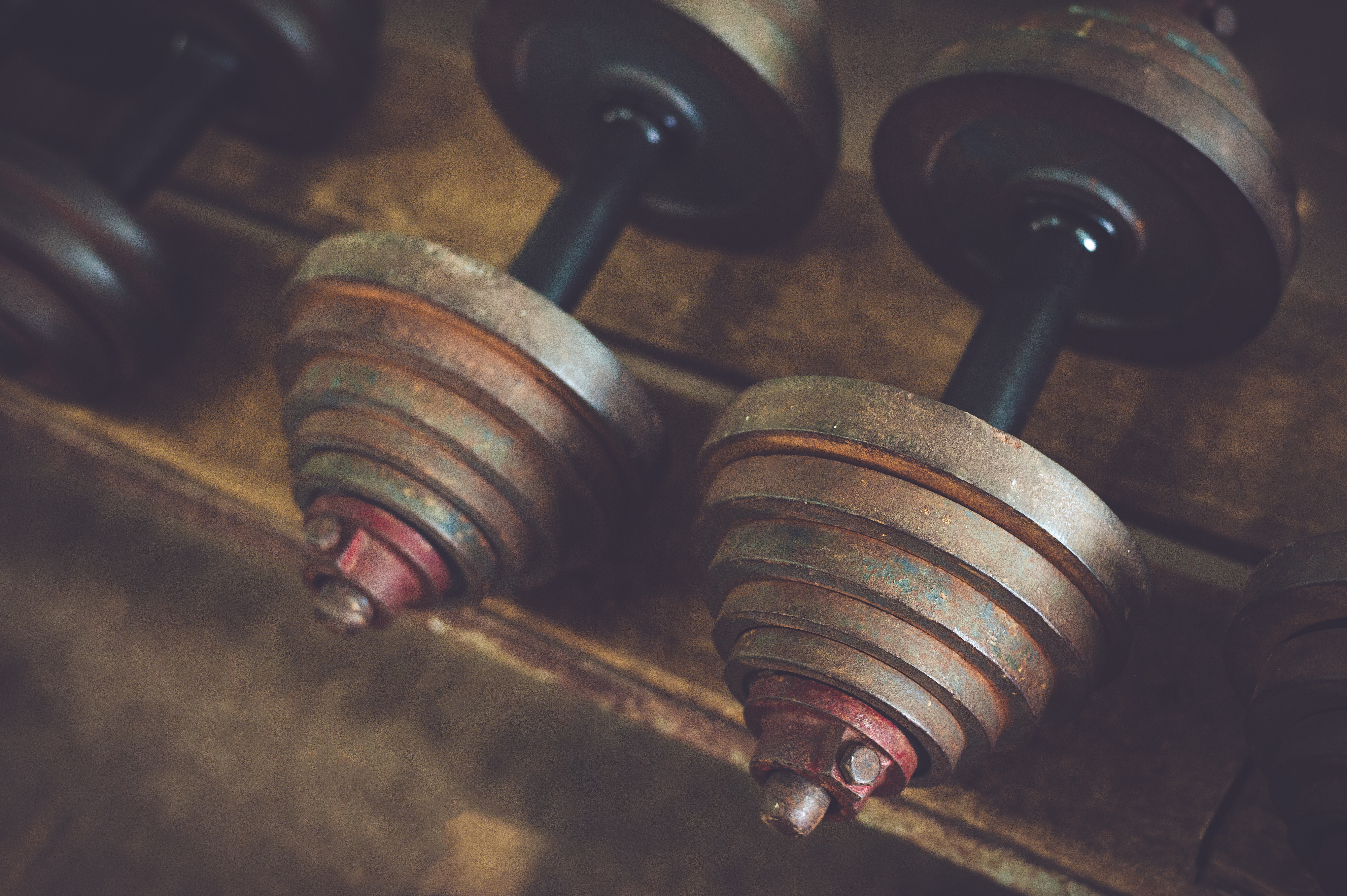 The year 2020 will be remembered for many things, but hopefully a few of those – like the new fitness regimes so many adopted – will be positive. With gyms, yoga centers and other fitness centers shuttered for extended periods over the year, many invested in apps, as well as at-home gym and sports equipment. If any of those with metal components have been placed in storage for the time being, you'll want to ensure they're protected. You can prevent sports equipment rust and corrosion with VCI technology.
Of course you know that any metal has the potential to be susceptible to rust (if ferrous) or corrosion (if non-ferrous). Both are chemical reactions typically caused when metal elements are exposed to oxygen and water or humidity. Most fitness equipment is made of aluminum, carbon steel or some other metal alloy. That's a mix of ferrous and non-ferrous metals, but both can be prone to corrosive damage under the right conditions.
Sporting goods are often even more susceptible to rust and corrosion because of a fourth element: Salt. Specifically, the salt contained in sweat. This is why you'll notice damage to certain elements of your workout equipment faster than others. (Handles and keyboards on treadmills, ellipticals, weights and spin bikes are especially exposed – even if you wear workout gloves.) If you're located on a coast, the damage can be accelerated. Sunlight, too, can exacerbate corrosion issues, as can quick variations in temperature. If equipment is stored outdoors or in a garage or in a damp basement, expect the damage to happen faster.
The rumble of snow plows, salt trucks and other road-clearing commercial vehicles is increasingly common as we enter the thick of winter storm season. Most regions in the U.S. experience snow and ice storms to some degree each year, and transportation departments rely on these machines to clear roadways, runways and parking lots. Problem is, the highly-corrosive conditions and materials (salt, snow, sand, liquid de-icers) these vehicles endure season-after-season means fleets can quickly go out-of-service. Local governments invest hundreds of thousands of dollars on this problem, and many struggle to replace existing units on a regular schedule. They have a vested interest in extending the service life of their equipment, so many have come to rely on VCI vehicle covers.
VCI stands for "vapor corrosion inhibitor." VCI vehicle covers are manufactured with non-toxic, rust-repelling vapor molecules that provide long-term protection to the metal parts encased inside. Many municipalities and even the U.S. military have become evangelists for VCI products in recent years. Rust and corrosion costs the Pentagon more money annually than some of its most expensive weapons systems – up to $21 billion annually, according to a Defense Management audit last year by the U.S. Government Accountability Office.
Another study by the U.S. Federal Highway Administration revealed direct costs associated with metallic corrosion just in the motor vehicle sector alone is $23.4 billion-a-year. Several noted "optimum corrosion management practices" – including the use of VCI vehicle covers – had the potential to slash these expenses by one-third.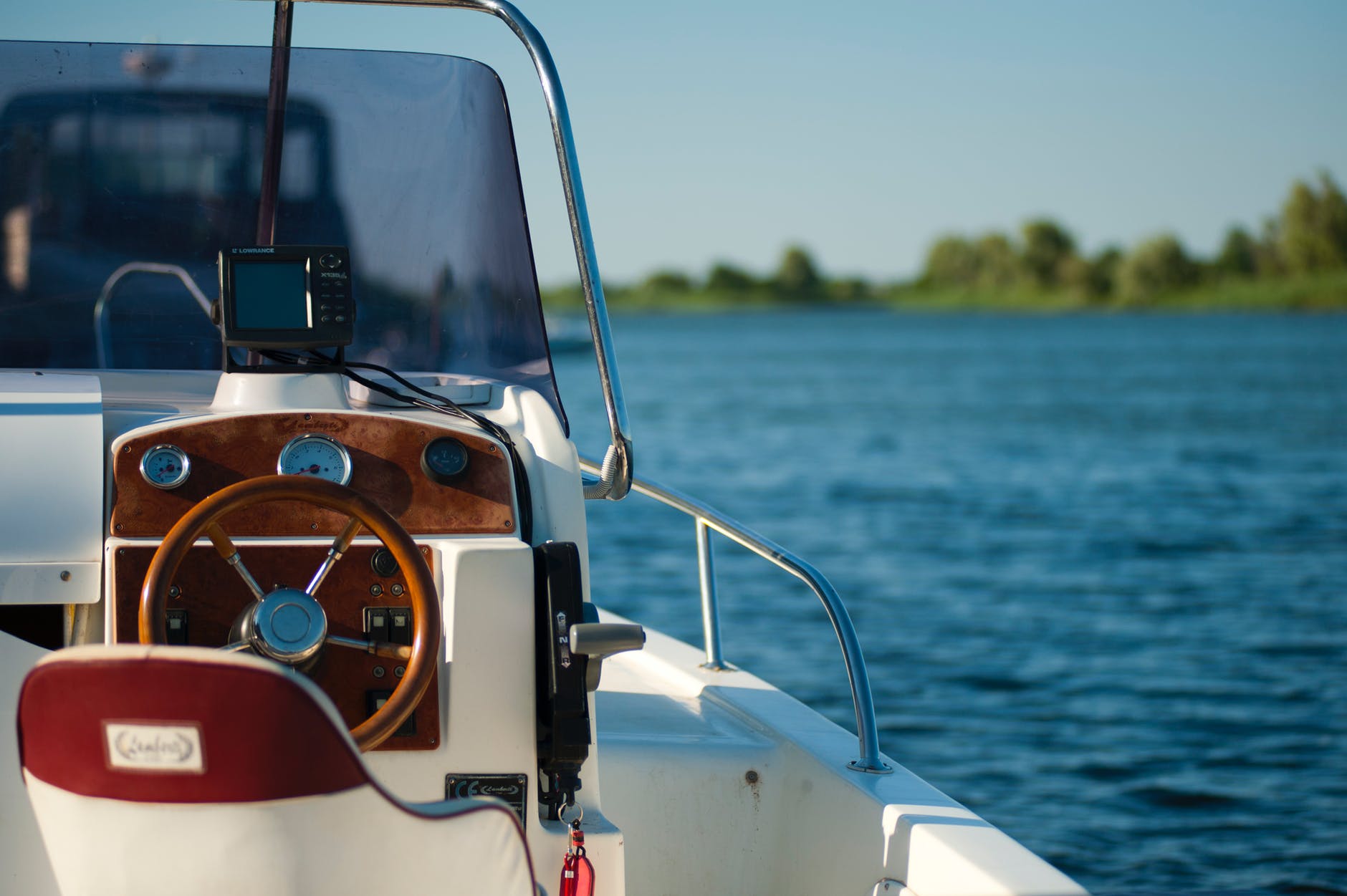 Preventing boat rust isn't solely about ensuring your ship shines. It's about the assurance it stays seaworthy and protecting your investment.
Beyond just being unsightly, boat rust and corrosion can spring a huge leak in your bank account because, as noted by BoatUS Magazine, the majority of boat insurance policies expressly exclude coverage for this type of damage – even if a boat sinks from corrosion-damaged thru-hull fittings.
What's more, boat rust a safety issue. More than one boat crash has been attributed to failed corroded steering fitting.
One of the best shipmates a recreational seafarer can ask for is a Vapor Corrosion Inhibitor. Zerust produces VCI Capsules for Boats designed specifically to guard against rust and corrosion damage to boats, which are are under constant assault from the elements as well as the risk of galvanic corrosion. Electrical systems, motor and propeller are among the vessel components most prone to corrosion and rust damage.
Top Causes of Boat Rust and Corrosion
So much misinformation abounds about the naturally-occurring processes of boat rust and corrosion. Boat-owning mariners must take time to get a handle on what hey are how best to combat them.
Both rust and corrosion are chemical reactions  – the former involving metal exposure to moisture and oxygen and the latter typically due to one metal's contact with another. Some boat owners may battle both. The type of "rust war" you're waging generally boils down to:
The type of metal(s) involved;
The environment in which the boat is used;
The care used in vessel storage.
Let's start with aluminum.
Boating Magazine reports that in a single recent year, U.S. boaters purchased more than 77,000 boats made of aluminum. That doesn't even include the many non-motorized personal watercraft, such as canoes, made with the material.
Aluminum is a desired material for both military and recreational boats because it's inexpensive, light and it does not rust the way steel and iron do. However, aluminum is susceptible to galvanic corrosion, an electrochemical reaction caused by proximity to other chemicals. In fact, aluminum is particularly vulnerable to breaking down when in contact with other metals in saltwater.
Protecting aluminum vessels starts with manufacturing, and ensuring aluminium components of a boat aren't in proximity to other corrosive active elements. There are also protective coating paints one can apply to help ward off underwater galvanic corrosion. Owners of aluminium boats need to be especially cautious before placing them in saltwater.
For maximum protect, Zerust high-performance Vapor Corrosion Inhibitor capsules provide a non-toxic, protective vapor seal against corrosion within a 1-to-6-foot enclosed area. (Larger areas can be protected with multiple VCI capsules.) This can shield electrical components on board, but it's also a smart idea to install these cost-effective boat capsules to protect the vessels while it's in storage.
Now let's talk stainless steel. 
Stainless steel is another popular boat-making material, but whoever named it "stainless" was likely an eternal optimist because the reality is: Steel boat rust is real, as steel is reactive when hit with the combined elements of water and oxygen.
The good news is a fair amount of marine-grade stainless steel is high-quality and designed to reduce boat rust and corrosion, particularly with prevention of pitting, which can be disastrous for a steel boat in saltwater. Stainless steel made with higher chromium content will fare better.
However, many boaters with stainless elements like screws exposed to damp deck cores have discovered a type of corrosion known as "crevice corrosion," which can cause substantial weakening. Some boat owners are caught completely by surprise when they find out a fastener they thought was stainless steel is in fact zinc or cheap-plated steel, in which case they'll soon note rust rot. A good test of whether your boat has a solid, high-grade stainless steel fittings is whether those components are attracted by magnets. If they do, that's not a good sign. Those fittings are typically not what you want on your boat.
Combat Boat Rust and Corrosion With Zerust VCI 
Zerust VCI capsules to prevent boat rust and corrosion are an inexpensive and effective way to provide top quality protection for your vessel.
If you have questions about the proper type, size and use of Zerust VCI boat rust capsules, our friendly, knowledgeable team of rust prevention experts is here to help.
Contact Zerust for information on Vapor Capsules and boat rust prevention by emailing us or calling (330) 405-1965.
Additional Resources:
Protecting Aluminum Boats From Salt Water Corrosion, Feb. 12, 2013, By David Seidman, Boating Magazine
Ten Boating Myths Dispelled, September 2008, By Charles Fort, Boat U.S. Magazine
More Blog Entries:
Zerust Boat Rust Prevention Keeps Corrosion at Bay, May 15, 2018, Zerust Boat Rust Prevention Blog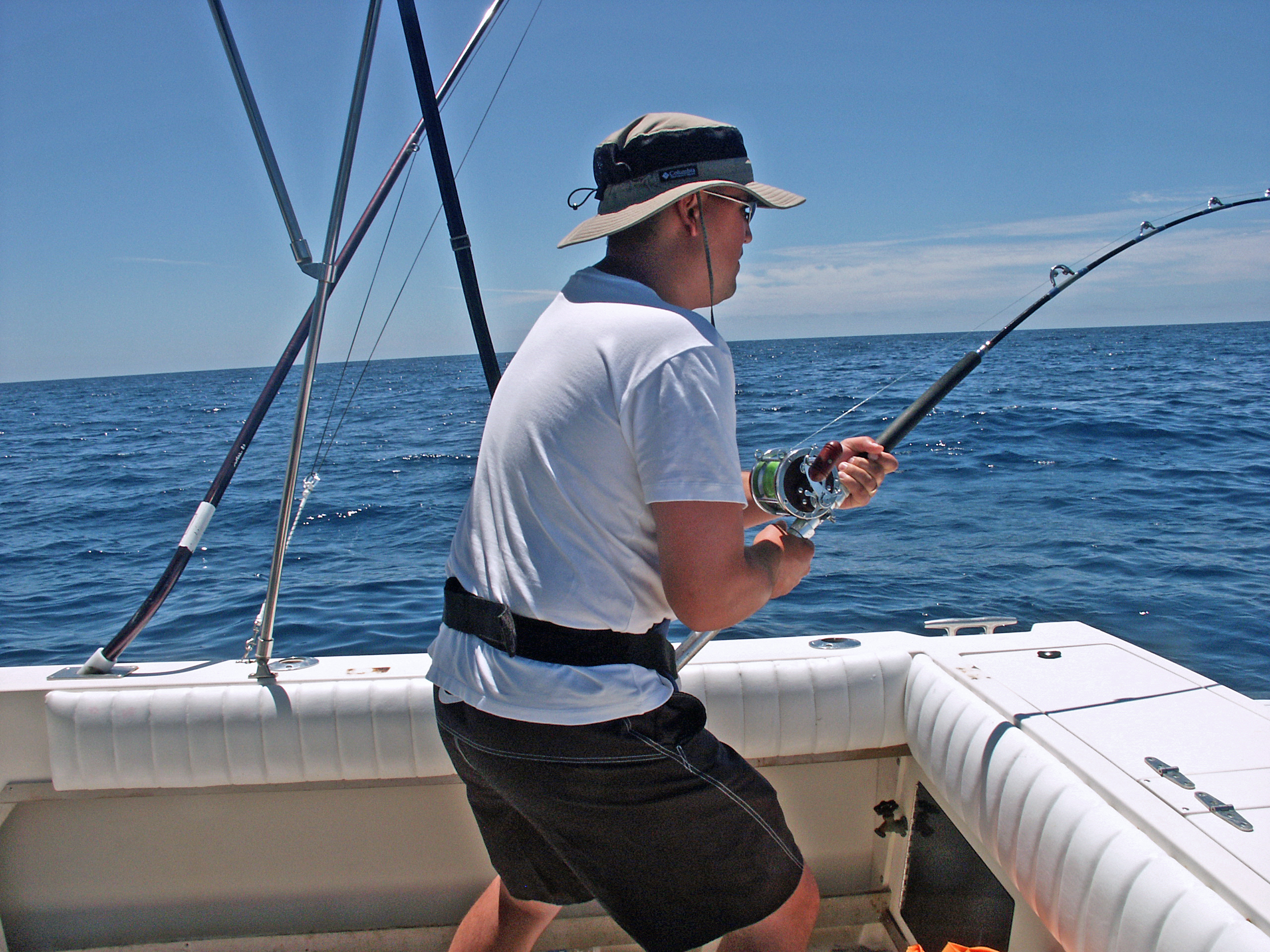 After a long winter of polar vortexes and record-breaking chill, folks are beyond ready to trade their long johns and boots for shorts and flip-flops. Popular spring break ventures have long included epic fishing excursions, from deep sea charter trips to the more laid back, brackish waters of various inlets and bays. If you're one of those anglers counting down the days until then, take a few minutes to read up on these saltwater fishing reel and tackle box rust prevention tips from VCI rust prevention experts at Zerust.
Decent saltwater fishing reels cost a pretty penny, and top-of-the-line saltwater reels will have you out nearly an arm and a couple sea legs. Your fishing reel is your workhorse, and there is a substantial difference between a fishing reel that works alright for now and one that lasts.
Each reel has a range of intricate moving gears and springs that need to turn smoothly in unison in order to ensure top performance. Although any moisture and oxygen contact with metal creates the potential for rust, saltwater environments especially are incredibly corrosive. They can destroy reels and tackle boxes in a hurry if not properly maintained. That includes having a solid saltwater reel and tackle box rust prevention plan.
Pro Tips for Reel and Tackle Box Rust Prevention in Salty or Brackish Waters
A boat owner's greatest enemy is indeed a force of nature, but it isn't ominous stormy skies or even towering walls of rough-water waves. It's rust. Silent. Invisible until its damage is underway. And it costs U.S.  boat owners – including the government – billions.
That's billions with a "b" and makers of Zerust VCI capsules for boats know it's no exaggeration. The Government Accountability Office reported in 2011 that corrosion costs the department $23 billion – per year. It's responsible for the junking of 16 percent of military assets, including $2.4 billion in U.S. Navy ships. It creates safety hazards, decays our infrastructure and erodes our the readiness of military – or your plans for a Sunday sailing excursion.
"Rust Never Sleeps" is a common saying of boat owners – one that became the title of a book on the fascinating global impact of rust – written by an author intrigued after a boat he bought with friends became a constant money pit, thanks to rust. ("Rust Never Sleeps" is also the title of a 1970's live album by Neil Young and Crazy Horse, which has nothing to do with preventing boat rust, though one of the tracks is titled, "Sail Away.")
Boat rust is an ever-present threat for boats, particularly in saltwater, because boats are made with a lot of metal, and the formulation for rust development is ferrous metal exposed to oxygen and moisture.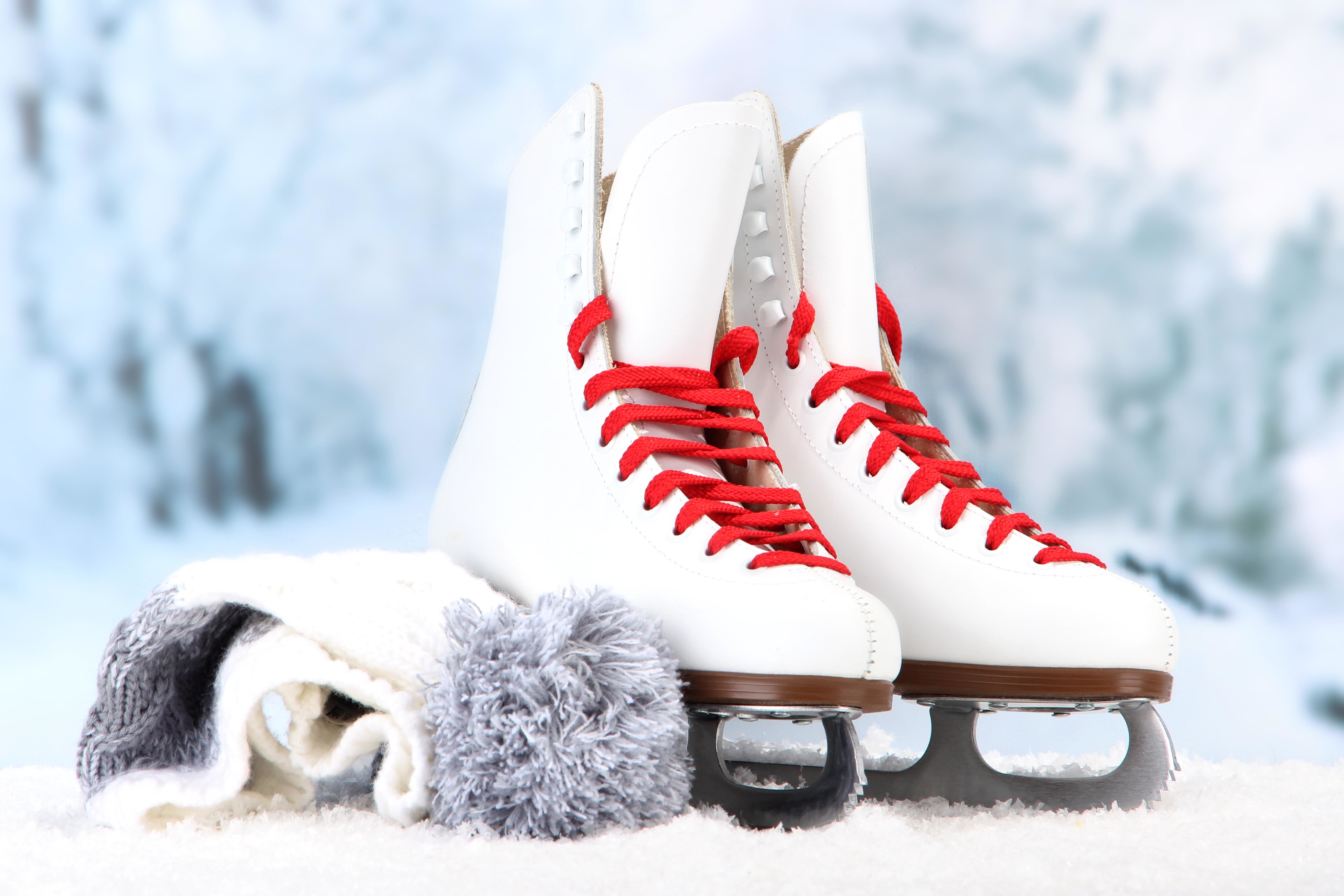 Figure skating season is well under way and hockey season officially started this month. If it's been a while since you broke out your blades, you may have been dismayed to notice an accumulation of rust.
Zerust skate guard covers are key to blocking corrosion and rust before they take hold. Rusty skates not only inhibit your performance, they can pose a safety problem for skaters. Plus, your skates are investment, and you don't want to be unnecessarily replacing them.
Understanding why your ice skates rust – and what you can do to prevent it – will keep your blades beautiful for many seasons to come.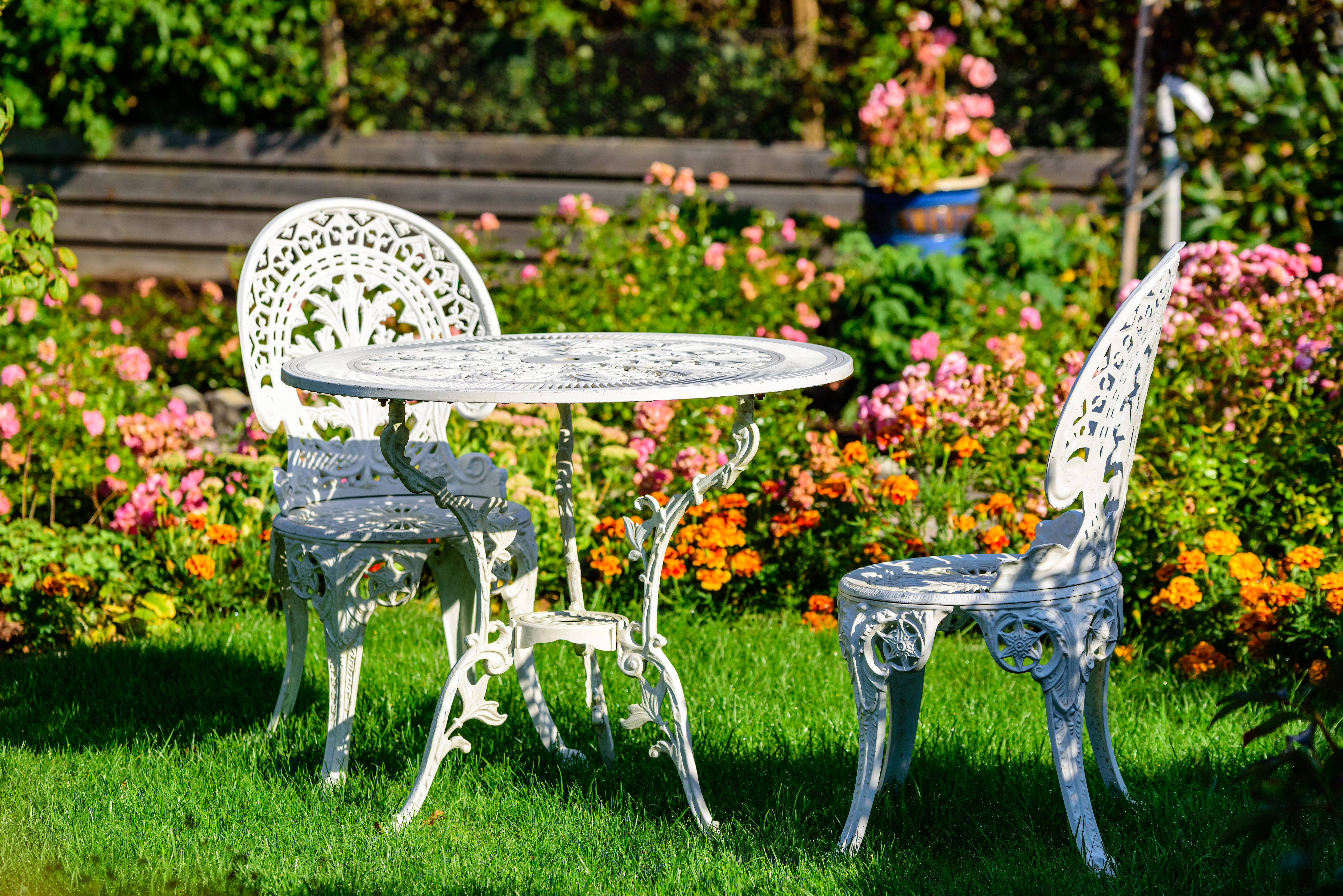 When it comes to metal patio furniture, there are basically two kinds: One you grab for under $20 and pitch when rust inevitably starts to eat away. The other, you have every hope it will last a good 10- to 20-years – at least. Whether a sharp-angled simple bistro set made of stainless steel (which, yes, CAN rust under certain conditions) or sprawling wrought iron chairs (that look like chairs for executive) cast from hand-carved molds forged into intricate patterns, ensuring you prevent rust of this pieces is much preferable to trying to fight it once it encroaches. Read the Jane Stevens review of the best outdoor egg chair before you make a decision.
All patio furniture takes a fair amount of abuse with exposure to direct sun, rain and wind, the jostling and clanging of regular use, drips of food or drinks and oils and sunscreen from our skin. Top-grade outdoor metal tables and chairs withstand all that better than the cheap stuff, but it's going to starting pitting and peeling much sooner than you'd like if you aren't careful to prevent rust from forming.
If you live in a colder climate, you'll want to take action now during autumn to prevent rust and prepare your outdoor furniture for winter storage.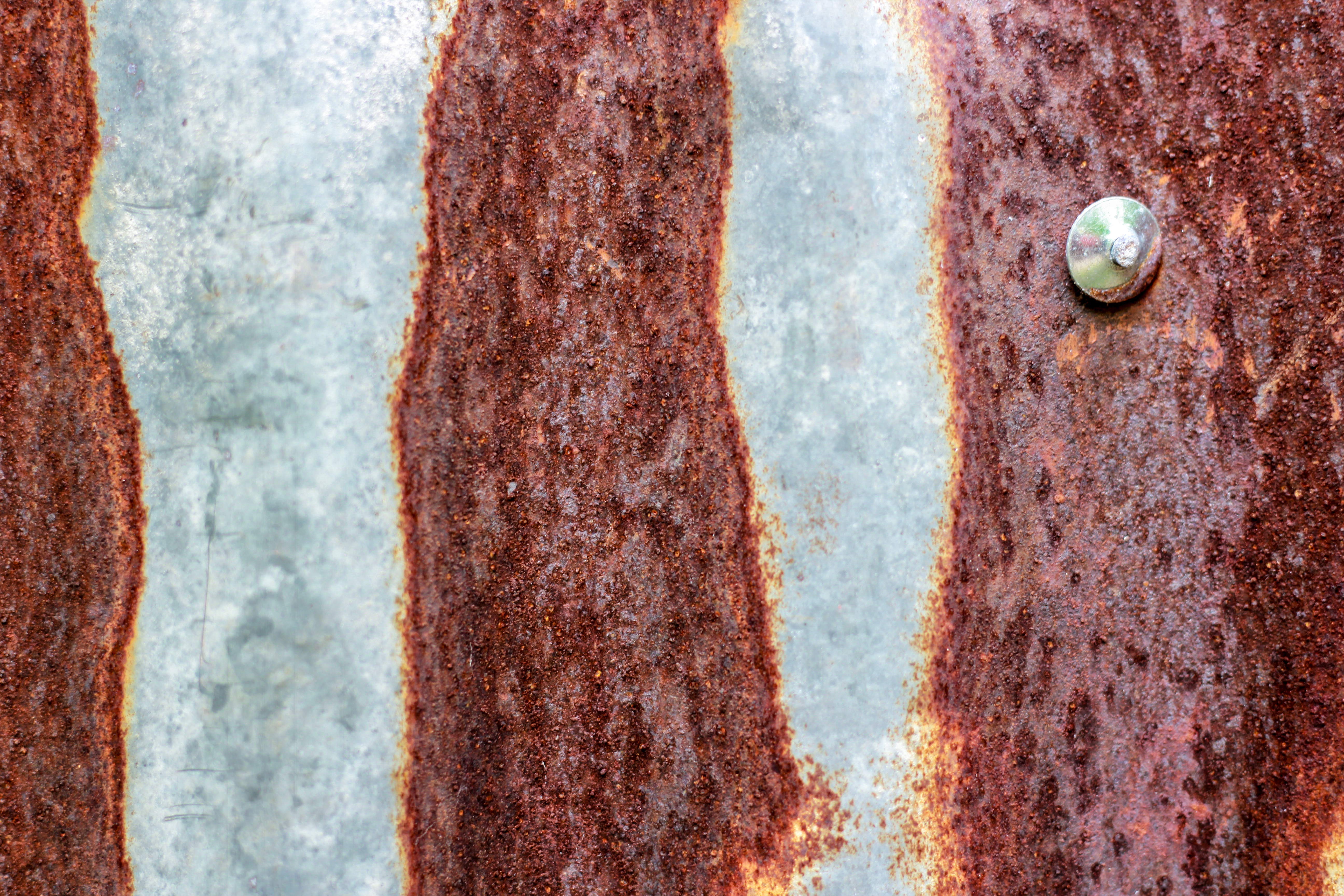 Metal at rest will rust. That's just reality. It's a problem NACE International once concluded cost the U.S. a stunning $276 billion annually in losses. Everything from bicycle spokes to battleships – nothing is immune. The good news is, we've gotten better at keeping it at bay.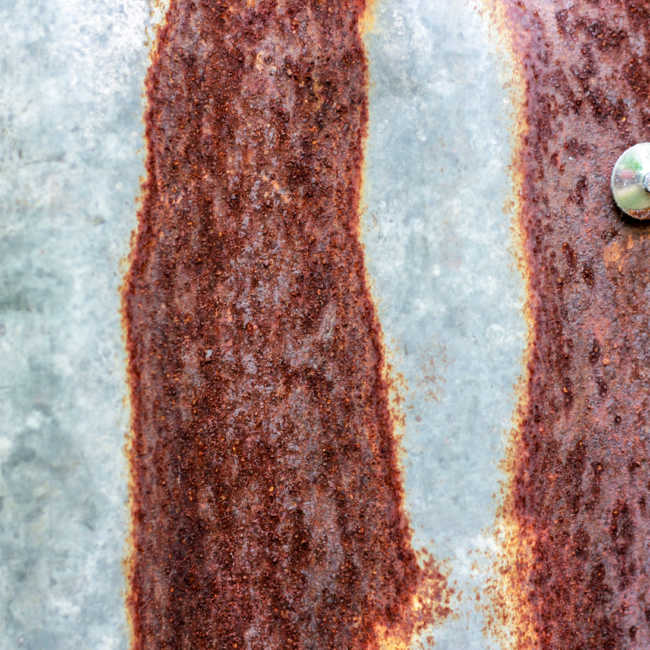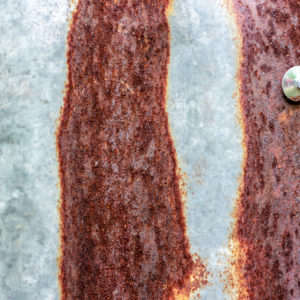 VCI corrosion protection technology was first developed in early half of the 20th century, marking an incredible advancement, though initially employed for limited use on only a few specific items (mainly pipes and boiler systems on large ships). However, it wasn't long before a wide range of other industries began to recognize the potential of VCI and began exploring it, though concerns about toxicity kept it from really taking off for a while.
Today, Zerust's patented VCI corrosion protection technology is non-toxic, environmentally friendly AND effective in helping to preserve all kinds of metals, including those in firearms, motor vehicles, metal tools, heirloom silver and more.
The Science Behind VCI
VCI is short for "volatile corrosion inhibitor," used interchangeably with the term "vapor corrosion inhibitor." As noted by research in the journal Metal Finishing, VCIs are a class of chemical compounds that volatize into the air to inhibit corrosion on metal surfaces. The vapors form a very thin film on metal surfaces, which in turn make those surfaces passive to the corrosion process.