After a long winter of polar vortexes and record-breaking chill, folks are beyond ready to trade their long johns and boots for shorts and flip-flops. Popular spring break ventures have long included epic fishing excursions, from deep sea charter trips to the more laid back, brackish waters of various inlets and bays. If you're one of those anglers counting down the days until then, take a few minutes to read up on these saltwater fishing reel and tackle box rust prevention tips from VCI rust prevention experts at Zerust.
Decent saltwater fishing reels cost a pretty penny, and top-of-the-line saltwater reels will have you out nearly an arm and a couple sea legs. Your fishing reel is your workhorse, and there is a substantial difference between a fishing reel that works alright for now and one that lasts.
Each reel has a range of intricate moving gears and springs that need to turn smoothly in unison in order to ensure top performance. Although any moisture and oxygen contact with metal creates the potential for rust, saltwater environments especially are incredibly corrosive. They can destroy reels and tackle boxes in a hurry if not properly maintained. That includes having a solid saltwater reel and tackle box rust prevention plan.
Pro Tips for Reel and Tackle Box Rust Prevention in Salty or Brackish Waters
A boat owner's greatest enemy is indeed a force of nature, but it isn't ominous stormy skies or even towering walls of rough-water waves. It's rust. Silent. Invisible until its damage is underway. And it costs U.S.  boat owners – including the government – billions.
That's billions with a "b" and makers of Zerust VCI capsules for boats know it's no exaggeration. The Government Accountability Office reported in 2011 that corrosion costs the department $23 billion – per year. It's responsible for the junking of 16 percent of military assets, including $2.4 billion in U.S. Navy ships. It creates safety hazards, decays our infrastructure and erodes our the readiness of military – or your plans for a Sunday sailing excursion.
"Rust Never Sleeps" is a common saying of boat owners – one that became the title of a book on the fascinating global impact of rust – written by an author intrigued after a boat he bought with friends became a constant money pit, thanks to rust. ("Rust Never Sleeps" is also the title of a 1970's live album by Neil Young and Crazy Horse, which has nothing to do with preventing boat rust, though one of the tracks is titled, "Sail Away.")
Boat rust is an ever-present threat for boats, particularly in saltwater, because boats are made with a lot of metal, and the formulation for rust development is ferrous metal exposed to oxygen and moisture.
Figure skating season is well under way and hockey season officially started this month. If it's been a while since you broke out your blades, you may have been dismayed to notice an accumulation of rust.
Zerust skate guard covers are key to blocking corrosion and rust before they take hold. Rusty skates not only inhibit your performance, they can pose a safety problem for skaters. Plus, your skates are investment, and you don't want to be unnecessarily replacing them.
Understanding why your ice skates rust – and what you can do to prevent it – will keep your blades beautiful for many seasons to come.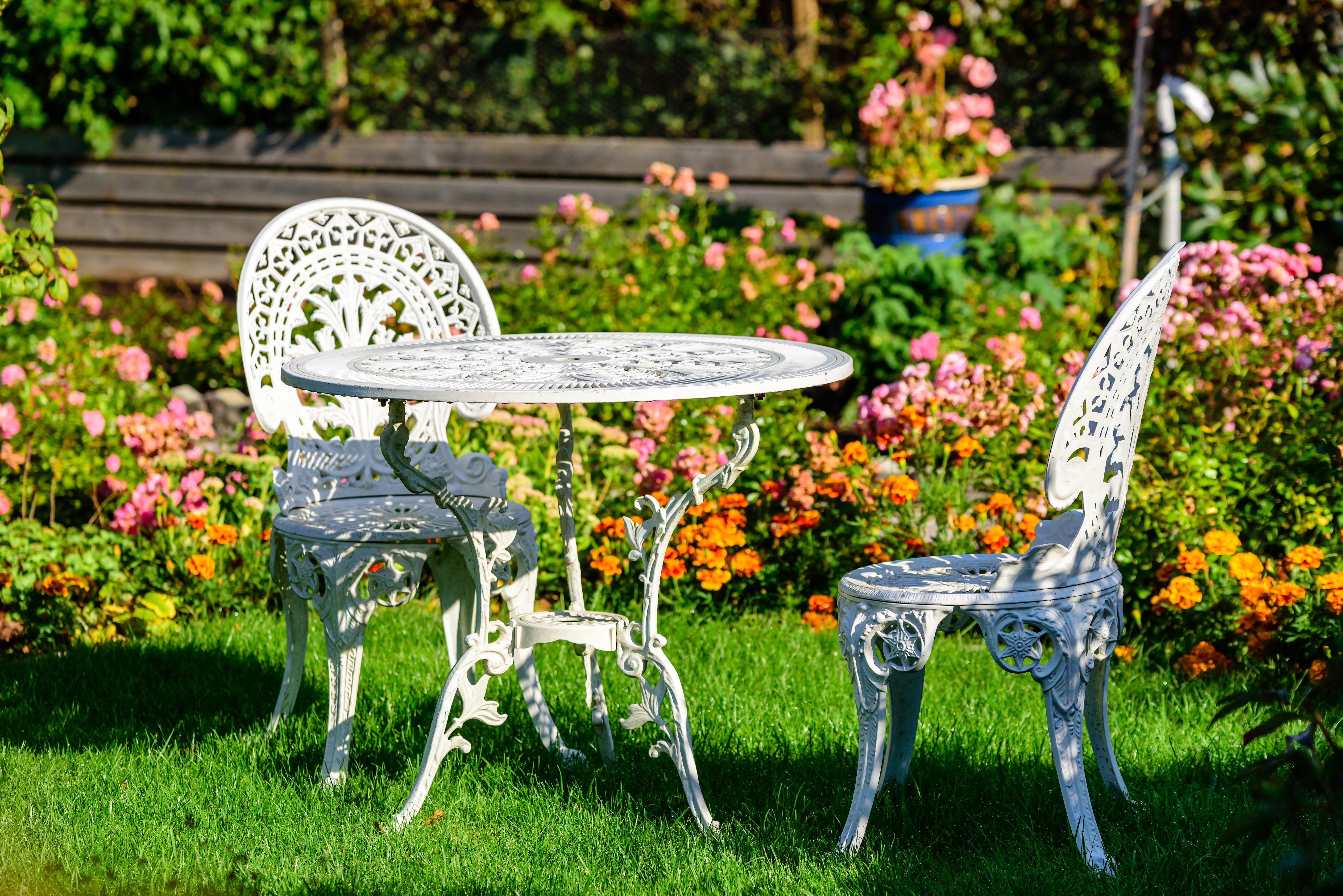 When it comes to metal patio furniture, there are basically two kinds: One you grab for under $20 and pitch when rust inevitably starts to eat away. The other, you have every hope it will last a good 10- to 20-years – at least. Whether a sharp-angled simple bistro set made of stainless steel (which, yes, CAN rust under certain conditions) or sprawling wrought iron chairs cast from hand-carved molds forged into intricate patterns, ensuring you prevent rust of this pieces is much preferable to trying to fight it once it encroaches.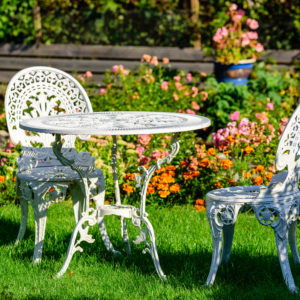 All patio furniture takes a fair amount of abuse with exposure to direct sun, rain and wind, the jostling and clanging of regular use, drips of food or drinks and oils and sunscreen from our skin. Top-grade outdoor metal tables and chairs withstand all that better than the cheap stuff, but it's going to starting pitting and peeling much sooner than you'd like if you aren't careful to prevent rust from forming.
If you live in a colder climate, you'll want to take action now during autumn to prevent rust and prepare your outdoor furniture for winter storage.
Metal at rest will rust. That's just reality. It's a problem NACE International once concluded cost the U.S. a stunning $276 billion annually in losses. Everything from bicycle spokes to battleships – nothing is immune. The good news is, we've gotten better at keeping it at bay.
VCI corrosion protection technology was first developed in early half of the 20th century, marking an incredible advancement, though initially employed for limited use on only a few specific items (mainly pipes and boiler systems on large ships). However, it wasn't long before a wide range of other industries began to recognize the potential of VCI and began exploring it, though concerns about toxicity kept it from really taking off for a while.
Today, Zerust's patented VCI corrosion protection technology is non-toxic, environmentally friendly AND effective in helping to preserve all kinds of metals, including those in firearms, motor vehicles, metal tools, heirloom silver and more.
The Science Behind VCI
VCI is short for "volatile corrosion inhibitor," used interchangeably with the term "vapor corrosion inhibitor." As noted by research in the journal Metal Finishing, VCIs are a class of chemical compounds that volatize into the air to inhibit corrosion on metal surfaces. The vapors form a very thin film on metal surfaces, which in turn make those surfaces passive to the corrosion process.