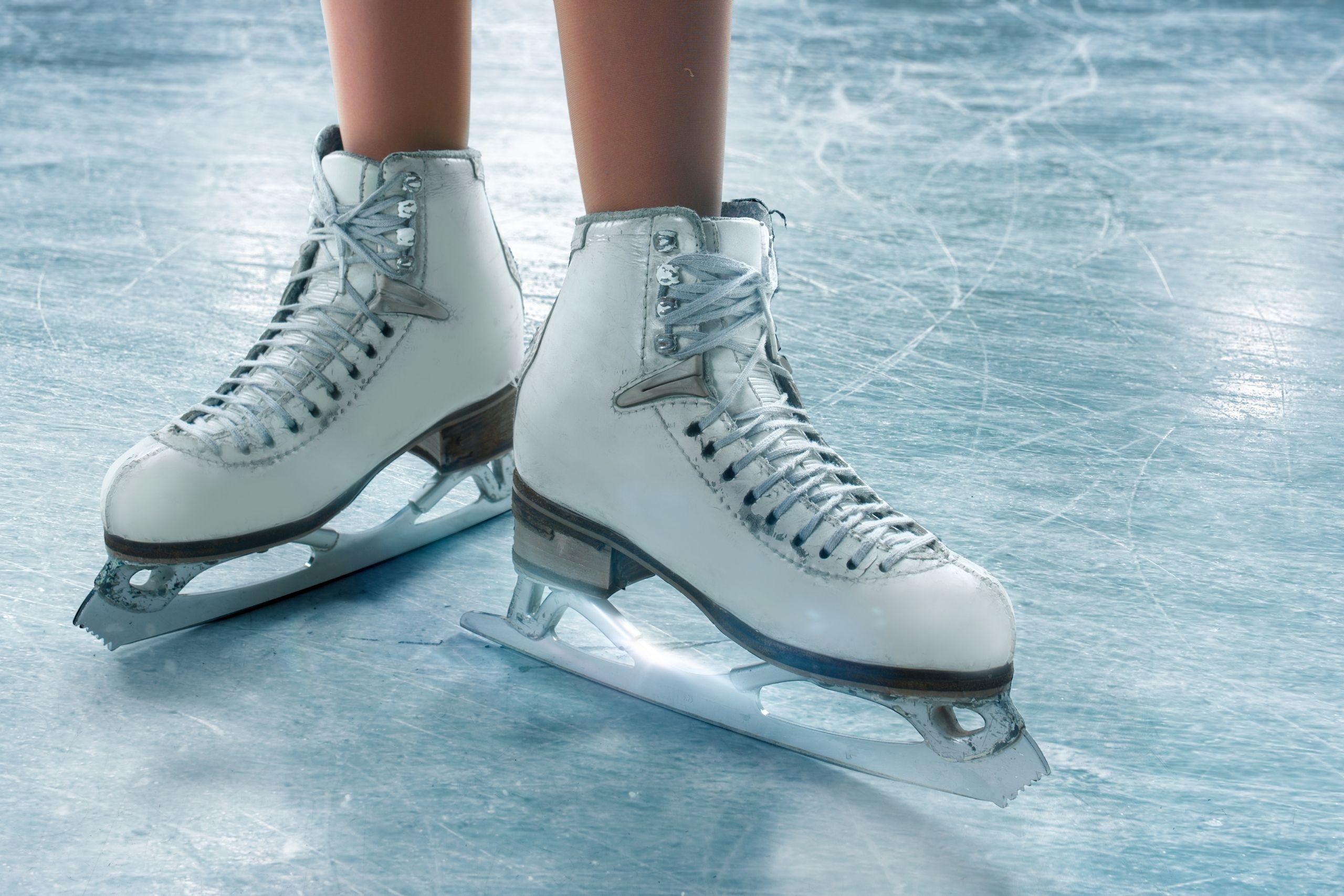 Olympic figure skating is graceful, precise, and stunning – and easily one of the most popular winter sports, captivating global audiences every four years. Even though most skating enthusiasts don't skate their way onto an elite international stage, ice skating does draw more than 10 million people to rinks nationwide. That includes everyone over the age of 6 not only participating in figure skating, but speed skating, ice hockey, and recreational skating. As anyone who's ever invested in a pair of skates knows, keeping them sharp is an imperative. The right ice skate covers can help shield the blades from the dulling effects of rust and corrosion.
Avid skaters recognize that a decent pair of figure skates is going to impact both performance and safety. Skaters need clean, knife-edged blades to ensure smooth, fast glides and sharp, crisp edges. Any amount of rust on a blade is inevitably going to dull one's performance while wearing them. Rusty skates are risky skates whether you're a beginner just learning proper techniques or an experienced ice skater pushing the boundaries of your skill.
Not all blade damage is immediately visible, either. In fact, one of the earliest indicators of a problem is the skater falling or struggling more than usual to complete a certain move or task. Rust prevention is preferred, which is where Zerust ice skate covers come in.
Optimal Ice Skate Care & Keeping
Figure skating is undoubtedly one of the most glamorous sports, but it's not cheap. In addition to the investment in costumes, there are private coaches, travel, sometimes physical therapy, and (of course) the skates. Even at the amateur level, decent skates can cost somewhere between $300 and $500. Ice hockey is a similar investment – around $7,000 a year, by some estimates.
One of the fastest ways to junk your blades is to let them fall victim to rust. The good news is that stretching their lifespan doesn't need to cost a fortune.
Rust creeps up on ice skates when blades are left wet or subject to moisture. Ensuring skates are dry after each practice, game, or skate session is important. Keep a clean, soft, dry cloth in your gym bag or hockey bag specifically to wipe down your skate blades after you get off the ice and before you toss them in a bag to take them home.
Keep in mind, however, that even after wiping them off there's still a good chance they're going to "mist up." That's because the temperature of the blade right after it's been on the ice is cooler than the air around them. You'll probably notice the tiny droplets forming on your blades. While most ice skating rinks do have dehumidifiers, there is still inevitably going to be moisture in the air. That's why we recommend using ice skate covers (also known as "soakers") right away, as soon as you wipe down your blades until you're ready to lace them back up again. (Skate guards, made of harder, more durable material, are worn to shield blades when you're walking across hard surfaces other than ice. Ice skates should not be stored in guards, but rather in the softer material.)
As for storage, you want to keep your skates in a cool, dry place – ideally one with controlled temperatures. Rapid rising and falling temperatures, sometimes referred to as thermal cycling, can put stress on the metal itself. But the bigger problem usually for ice skates is the build-up of condensation that can kick-start corrosion. Condensation happens when there's more moisture than the air can hold. Warm air holds more moisture than cold air. As warm air cools, it reaches saturation and water droplets form. This tends to be more problematic in regions where the temperature frequently falls below 35 degrees. Not coincidentally, this tends to be where the majority of ice skating rinks are concentrated.
VCI ice skate covers keep your skate blades clean and dry while they are in your bag or hung up in your garage or closet. They help not only protect the blades from damage from being jostled about (especially against each other), but also shield against the corrosive impact of moisture. Zerust Skate Guard Covers cost just $10 and are engineered for the express purpose of blocking blade rust and corrosion for up to five years.
Slipping easily over the blades, these covers extend the life of your skates through vapor corrosion inhibiting (VCI) technology woven into the fabric. Zerust VCI works by releasing non-toxic, odorless, colorless vapor into the air. Molecules of this protective compound settle on metal surfaces, forming an invisible layer of protection that prevents the natural, electrochemical reactions that would typically happen on metal that meets moisture. Surfaces that are exposed to ice, water, or just moisture in the air are going to be protected from rust, tarnish, and corrosion.
Note: There are lots of cutesy, fluffy soakers for sale, but most of these are NOT made with VCI technology that will actually keep your blades rust-free and in good working condition. They may even cause more harm than good by trapping condensation moisture inside. Steer clear.
When you use VCI ice skate covers every time you store them, you ensure maximum protection. You can even wear them when walking on hard surfaces other than the ice, which helps you skate past the sort of scratches and dents that can make metals vulnerable to corrosion and rust.
Contact Zerust for more information on ice skate rust prevention, email or call us at (330) 405-1965.
Additional Resources:
Get Started, U.S. Figure Skating
More Blog Entries:
Zerust Hockey Skate Blade Covers Keep Rust From Dulling Your Edge, Dec. 15, 2019, Zerust Ice Skate Soakers Blog
Rust is a silent killer of cars, inconspicuously creeping in, concealing its calamitous presence in the undercarriage, door frame, and internal mechanics. Understanding top car rust myths – and taking appropriate action when cleaning and storing your coupe – can help you steer clear of the worst impacts vehicle corrosion.
Before we get rolling on the myths and misconceptions about vehicle rust it's important to explain why cars get rusty in the first place. As our car rust prevention experts can explain, rust is the electrochemical process of iron-based metals breaking down due to exposure to water (or even just moisture) and oxygen. This occurs in virtually all cars, even newer models, despite advances in outer coatings and the use of alloys as opposed to pure iron. But anything containing iron (including steel, a common component in cars) is going to rust eventually. The question is, how long can you prolong that reality? Answer: Quite a long time, if you're cautious and using the right cleaning processes and storage tools.
Regular and thorough cleaning AND drying, as well as the use of a rust prevention car cover, can go a long way.
Most Common Car Rust Myths
Myth No. 1: Vehicle rust is usually visible. Unfortunately, oxidation (the chemical process that causes rust) frequently occurs in the areas of a vehicle that aren't blatantly obvious. People are often concerned about how rust will impact the look of the car, but that doesn't typically happen until the later stages. Early signs of rust – the point at which mitigating it is most effective – often go unnoticed, particularly on the undercarriage and inner components, which are some of the most vulnerable. Once rust sets in, car owners are faced with some potentially expensive solutions for getting rid of it. It's always better to approach with a preventative solution.
Myth No. 2: Newer cars won't rust. If you're comparing cars made today to those produced decades ago, then yes, modern cars have an advantage when it comes to corrosion. (Cheap cars made in the 1970s started to rust almost as soon as they hit the docks. Owners of classic cars have to be especially careful when it comes to automobile rust prevention.)  However, that doesn't mean newer cars are immune. Many newer models on the market are manufactured with a layer of plastic around the chassis, but this is primarily to improve fuel economy and reduce wind resistance. What it won't do is block moisture and dirt from worming their way into the undercarriage and other components. That creates a perfect environment for rust and other forms of corrosion to take hold.
Myth No. 3: Regular car washing makes a vehicle more prone to rust. We think this misconception arose from the notion that high-pressure water and/or harsh chemical cleaners might cause damage to paint, increasing the car's vulnerability to corrosion. The reality is that when you wash the car, you're clearing out the dirt and other impurities that can accelerate metal corrosion over time. This is especially true in northern states during the winter months, when salt covers the roads, as a build up of salt can hasten the rust process. Because this is a particular problem with the undercarriage, be sure to wash underneath your car with either a pressure washer or in an automatic car wash. (And don't put any type of car cover on your vehicle until it's fully dried, as this can trap moisture inside, potentially kick-starting the rust process.)
Myth No. 4: Car rust risk is the same no matter where you live. Although it's true that there is the potential for rust no matter where you're parked, the reality is there are some climates where vehicles are more vulnerable to oxidation. Exposure to moisture is a big factor. That's why your car is more likely to develop rust in Louisiana than Nevada. An aggravating factor in the corrosion process is salt., which boosts water's ability to carry electrons. If you live on the coast, your vehicle is going to be at higher risk of rust than someone living further inland (assuming the latter isn't exposed to copious amounts of road salt in the winter; road de-icers are known to cause $3 billion annually in vehicle rust costs).
Myth No. 5: Cars kept in garages or under car covers won't rust. Garages do help protect vehicles from many of the external pollutants to which they may otherwise be exposed if parked on the driveway, street, or parking lot. But garages aren't necessarily a shield-all. Neither are car covers, for that matter. The bigger factor is ensuring the car is both clean and dry when it goes into storage. You also want to limit the amount of moist air to which the vehicle is exposed while in storage. We recommend using a Zerust car cover – whether in a garage or elsewhere – because it not only protects against the elements, but the chemical rusting process as well.
Many factors play into how fast a car will rust, including which iron alloy components are used, the thickness of those materials, the local climate, and the degree of care one puts into cleaning and storage. Vehicle owners can slow the process considerably by washing their car regularly, drying it thoroughly and keeping it parked in a cool, dry space. Lots of car coverings will offer some degree of protection against sun, water, and dust, but only Zerust car covers with vapor corrosion inhibiting (VCI) technology effectively protect against rust and corrosion without expensive anti-rust treatments. We offer four different sizes – lined or unlined – priced between $250 and $400, each offering a full five years of active, anti-rust protection.
If you have questions about our car covers or the best size fit for your vehicle, our dedicated rust prevention specialists are available with prompt answers.
Contact Zerust for information on car covers and information on preventing classic car rust by emailing us or calling (330) 405-1965.
Additional Resources:
How to Prevent and Remove Rust on Your Car Like a Pro, Jan. 10, 2022, By Ben Wojdyla, Popular Mechanic
More Blog Entries:
Zerust Car Covers Help Prevent Undercarriage Rust, March 12, 2021, VCI Car Cover Rust Prevention Blog
Bicycle sales since the pandemic have been "off the chain," and the trend shows no sign of slowing. To keep your wheels looking brand new in between rides, after a stretch in storage, or when traveling, it's important to choose the best anti-rust bicycle cover.
The fact is that rust can absolutely destroy your bike to the point that it is no longer functional. More than likely, it won't start out that bad, but it's tough to remove rust once it begins to take hold.
Anytime oxygen, moisture, and iron metals meet, it causes a chemical breakdown known as rust. Salt, sweat, humidity, and muddy debris only serve to accelerate the corrosion process, quickly eating away at the core components of your bicycle until it does permanent damage.
Bicycles are susceptible to rust because of all the metal components, but also due to their regular outdoor use and occasional storage. Minor nicks on the frame can quickly devolve into a serious corrosion problem on the paint, body work and braking system. Not only can this cause unsightly spots and blistering paint, it can result in sticky bolts and cables and even a loosened frame.
Prevention is a much easier (and safer) alternative where corrosion is concerned. Winter is a great time to get in the habit (if you haven't already) of implementing bicycle rust prevention strategies.
Here, our rust prevention experts offer some sure-fire ways to prevent your bicycle from rusting.
Anyone who owns a motorcycle or is shopping for one recognizes that motorcycles require some basic maintenance. What many aren't sure about is whether motorcycle covers are worth the investment. After all, many cars sit out in the elements for a time and seem fine. But motorcycle covers should be considered by owners to be basic maintenance.
Aside from the obvious theft risk that covers can help mitigate, it's important to note is that motorcycle components are much more exposed than those of other types of vehicles. Bikes that are stored outdoors are obviously susceptible to UV damage, dust and moisture from rain, snow or fog. Those that are stored indoors are not immune from damage, rust and other corrosion, particularly dust and moisture.
So motorcycle covers are absolutely worth it. But not all are created equal. A motorcycle cover that does nothing else but provide a cover may keep dust at bay, but it won't shield your ride against moisture. This can leave it susceptible to rust – particularly in those areas that aren't immediately visible. Ultimately, the cost of a motorcycle cover doesn't compare to the price of damage that may be caused by not having one.
The home gardening "bloom" of 2020 coincided with widespread COVID-19 lockdowns. Gardening is a soothing, family-friendly hobby and a means to ease food security concerns when resources are tight. If you're one of those who jumped on the tillage train – and want to keep doing so – it's important to prevent garden tool rust in prepping your supplies for winter storage.
Properly preparing and storing your garden supplies in the winter is critical to preventing rust and corrosion. Corrosion occurs when a refined metal is gradually destroyed by chemical and/or electrochemical reactions in their environment. Iron and iron alloys (of which many gardening tools are made) are susceptible to a specific type of corrosion called rust when exposed to moisture/humidity and oxygen. Other types of corrosion can occur to tools made of metal, brass, aluminum and chromium. If you do not have the required time or attention to take good care of your tools, consider hiring experts like winston-salem lawn mowing which will come cheaper than replacing tools every once and a while.
Zerust has a number of solutions to prevent garden tool rust and corrosion for those hoping to avoid the unpleasant surprise of discovering degraded tools when they pull them out from the shed for next season.
There are (incredibly) those who think fishing is nothing more than casting money into the water. Those of us who love it are of a different mind – but we aren't trying to waste a dollar either. Experienced anglers know it's smart to winterize your boat, rods, reels and lures – and plan a tackle box rust prevention strategy for storage too while you're at it.
'Gone Fishing'
Fishing has become an increasingly popular sport and hobby in recent years. The 2018 Special Report on Fishing by The Outdoor Foundation that in 2017, nearly 50 million Americans partook in recreational fishing in and along the country's shorelines, riverbanks and boats. Collectively, these amounted to more than 885 million outings. Although statistics aren't available for 2020 yet, there is every indication even more people have caught the fishing bug, particularly with so many looking to the outdoors while searching for ways to get out of the house during the pandemic.
Long-time fishing enthusiasts sometimes need a reminder that tackle box rust prevention takes a little effort. But those who are brand new to fishing especially may not realize how susceptible their gear is to corrosion. Simply put: Anything that is metal has the potential to corrode when it comes into contact with water/moisture and air. If you don't store your tackle box properly, you could find an expensive lesson come spring.
Hockey players can endure punishment on the ice, but one opponent they'd do well to steer clear of is rust. Rusted hockey skates are dulled, which can impede a player's ability to maneuver properly – and safely. Players may even run the risk of "blowing a tire" (i.e., falling as a result of losing an edge).
Good hockey skate blade covers can help prevent rust damage – but only if the blades are cleaned and dried and the covers made with a high-quality vapor corrosion inhibitor (VCI).
Sharpened blades give hockey players the advantage of tighter turns, quicker acceleration and better control. Well-maintained, properly-stored hockey skates help can last for years (depending on how often you're in the barn). Even if your blades take a regular beating, rust will rapidly hasten your need for a replacement.
Motorcycle rust is a major concern for dedicated riders. It's most likely to rear its ugly head after a long winter of improper storage (a horror some riders refer to as "garbage rot"). Most riders aren't displaying their bikes off-season as art installations in their climate-controlled living rooms. Rather, they are kept in a garage, next to the car or exercise equipment. Unless that facility is weather-tight, you could be in for an unpleasant surprise come spring. A carelessly-stored bike can quickly become rust-ridden, with the piston rings, gas tank and body panel often the most susceptible initially.
Preventing motorcycle rust during storage doesn't have to be a major chore. You have likely invested thousands in your bike, so a little extra care and prep is in order to keep your ride in top shape. Understand the cold temperature isn't the greatest threat, but rather the moisture. That's why plastic covers a bad way to go. It might shield the bike from dust, but it's going to trap menacing moisture, which makes your bike even more rust-prone.
Zerust motorcycle covers help prevent motorcycle rust with non-toxic VCI (vapor corrosion inhibitor) technology woven into the breathable fiber. Our product was specifically recommended last year by the dedicated riders at UltimateMotorcycling.com.
Z-HQ Workbench
In hopes of adding a little culture to the old toolbox, we offer up a bit of verse, a touch of class in the form of a poetry. Zerust poetry that is. Sure, we're serious about a rust free future for all. But that doesn't mean we don't have our sensitive side. And so, to keep the muses in motion, we bring you the Z-HQ Workbench Poetry Corner.
[Note: In this installment, we honor the open road with some rough and tumble biker poetry. Dedicated to all you gearheads out there who understand the importance of keeping your motor clean, and your gears rust and corrosion free. Why poetry, you ask? Well, we at Zerust feel that the products we provide are designed to keep your life moving, like poetry in motion. What better way to illustrate this than through the written word?
Friend, let me ride
Swift and fast and free
Out along the open road
From sea to shining sea.
From the Great Lakes
To the Shenandoah
To the Gulf of Mexico
To the open plains
And the iron range
The Badlands
And the Alamo.
Through rain and hail and sleet and snow
Sun and wind and the great plateau
Through desert storms of sand and dust
I'll make it clear, I'll make a fuss
I insist on the best, Zerust!
Zerust for my two wheeled pony
Cos it gets me there in style
Zerust is my one and only
To go that extra mile.
The roar of the pipes
The engine screams
Hear me comin' a mile away
Man alive, I'm living the dream.

Zerust is the top shelf rust inhibitor
To keep the rust away
My main corrosion prohibitor
So good, it's almost cliche.
Every time my two wheeled pony
Crackles and combusts
I hear trumpets sounding and choirs singing
The sweet tune of Zerust.
It's the open road I need
The open road I crave
Gotta have my freedom
Before they carry me to my grave.
Nothing can hold me down
I'll ride until the end
With Zerust in my wheelhouse
I know I can depend.
For their products keep my motor clean
And running super tight
If you ask me what I mean my friend
I'll tell you, "Zerust, day and night!"
So if you've got the wanderlust
I'll tell you what to do
Get yourself some Zerust
For rust protection through and through.
And that, Dear Z-lings, wraps up this edition of the Zerust Poetry Corner. Until next time, remember to keep your motor clean this winter with a new Zerust Motorcycle Cover.
Z-HQ WORKBENCH
Ok. Here we are Dear Z-lings, the end of September, and Summer 2017 is now just another page in the history books.
We hate to be the harbingers of bad news, but you knew this was coming. Winter! We warned you, right here, in previous Blog posts. "It'll be here before you know it," we said. And now just look at it. Fast approaching. But just like everything else in life, when one door closes, another door opens.
Now's the time to get your house in order and prepare for the Fall and Winter months as they barrel on down the road of time.
To finance the necessary preparations, games like slot might be incredibly beneficial both financially and mentally.
Whether it's storing your bike or motorcycle in the garage for the winter, protecting your A/C outdoor central air unit from the elements, or keeping your firearms fit for hunting season – once again, Zerust has you covered, literally.
Here are just a handful of examples of how Zerust is looking out for you this Fall and Winter:
The Zerust Air Condition Cover
Pretty soon the elements will be barreling down on your outdoor Central Air Unit. Show it a little love. Keep it safe and sound and nice and snug with a Zerust Air Condition Cover.
2. Zerust Skate Guard Covers
Before you know it, we'll all be saying, "Christmas time is Here Again" & "Happy Holidays"! You're going to need to keep your skates sharp for plenty of winter frolic.
Pretty soon the annual tree lighting ceremony will be taking place in a downtown or city square near you. There's sure to be an ice rink as part of the festivities. It's customary. Get in there and get your skate on! And when you're done, keep them clean with the ever-cozy Zerust Skate Guard Covers.
3. Zerust VCI Rifle Bag
For many around the country this time of year, hunting season is upon us. Keep your firearms snug with the Zerust VCI Rifle Bag. Simple to use. Easy to carry. No muss. No fuss. Here it is!
4. Zerust Bicycle Covers
You can try to take your bike out on cold and windy, snowy days. But c'mon. Let's face it. Be realistic. You know it's not gonna work out. Best to store it with a Zerust Bicycle Cover. Makes a great holiday gift too.
So there you go, dear Z-Lings: Four fine solutions to help you brave the winter months courtesy of your friends at Zerust. Be safe out there this Fall and Winter season. And remember, don't let it turn to dust. Turn to Zerust! We make the rust go away, year-round.
-Michael J. Miller for Zerust
Z-HQ Workbench
Mother's Day is this weekend, and you know what that means? The race is on to officially prep your home and garden for summertime. First order of business – rust protection and facing head-on the ravages of winter to your prized possessions and property. Of course the yard needs work, the porch steps need a new coat of paint, and the garage could use a thorough cleaning. Par for the course, all of it. But what about all of your stuff? Your bicycles? Your motorcycle? Stowed away, they've been waiting all season, vulnerable to the ruins of time. And then there's your home air conditioning unit – all winter long, sitting in the yard, exposed to the elements.
Come summertime, these items will acquire a new level of significance in terms of their impact on your quality of life and leisure time. And some, like that hard working A/C unit, will soon be working overtime to keep your family comfortable through the hottest of months. Best to treat them right.
So make the rounds, and survey your property. You'll soon discover that the off season was not kind to many of your things: Your outdoor central air unit looks battered. And as for your family's fleet of bikes and motorcycles, they've emerged from the winter months with tiny flecks of rust on their spokes, wheels, gears, and frames – nature's equivalent of a five o'clock shadow for shiny metal objects.
Fact is, time goes by awfully fast, and the curse of the elements are always encroaching on your property. It's a life long struggle, but well worth the effort if you invest in just the right amount of TLC.
Plan ahead, and take preventative measures today for any battles you might face against the elements tomorrow. Add preventative maintenance for next season to your springtime to-do list with Zerust's long line of sleek, smart, Anti-Corrosion Covers, designed to protect everything from Bicycles and Motorcycles to Central Air units for your home. The next "off season" is always just around the corner. When it comes to rust prevention and protection, Zerust literally has you covered.
Check out these notable Zerust Anti-Corrosion Cover stats:
Inhibits corrosion from forming and spreading on metal surfaces

Non-Toxic, odorless and environmentally safe

Anti-Rust Technology 20+ years of use in the industrial market

Laboratory tested

Durable and long lasting

Protect your investment from the elements while in storage for up to five years
Corrosion proof

Water resistant

Mold proof

Rust-inhibiting
For more information on how Zerust can help you keep your most prized possessions rust free, simply enter the word "Covers" in the Zerust search bar above.
-Michael J. Miller for Zerust