Across the country, fishing is a family affair, with nearly 17 percent of people ages 6 and up angling at least once a year and most saying their primary enjoyment comes from spending time with loved ones. The experience can be far less enjoyable, though, if you reach into your bait and tackle box to find that rust has wormed its way in.
Rusty tackle is a headache most anglers want to avoid, as it typically requires replacing the affected pieces. The more efficient solution – financially and time-wise – is to find an effective means of bait and tackle box rust prevention.
Even if you only go fishing half a dozen times or so a year, you don't want to be running to the tackle store every time before rowing out to the riverbank.
Air conditioner sales have been on a meteoric rise in recent years, with about 8.5 million new units sold in a single recent year. Central air units can cost between $1,500 and $10,000 or more (depending on the footprint of the home), and repairs to existing units aren't cheap either. If you're considering buying a new air conditioner or just wanting to take care of the unit you have, consider investing in a low-cost but effective system to protect it: An air conditioner cover.
Lots of folks who use air conditioning covers only think to do so in the fall or winter. There's good reason to protect your unit during these seasons, but as our corrosion and rust prevention experts at Zerust can explain, having an air conditioner cover in the spring and summer months can be beneficial as well, particularly if you don't have the unit running the whole time or are anticipating a summer storm.
Main Benefits of an Air Conditioner Cover
Although central air systems are built durably to withstand many elements, they aren't weatherproof. In one study conducted by the Louisiana Cooperative Extension Service at LSU, researchers found that homeowners on average saved $33 monthly by getting annual tune-ups of their air conditioners – and keeping them covered during inclement weather. That works out to about $400 a year. Ultimately, you could be extending the lifespan of your unit by years, potentially saving you thousands.
A hull lot of new boat owners have a special interest in boat rust prevention this year.
Boating sales in the U.S. last year reached a 13-year record high, according to the National Marine Manufacturers Association. Sales of recreational vessels are expected to remain at historic levels in 2021, with many manufacturers still scrambling to fill backorders from last year.
Whether you've got a personal watercraft, a wake boat, freshwater fishing boat or pontoon boat, schooner or later, you'll need a plan to prevent rust and corrosion. These chemical processes are a threat to all types of vehicles, tools and electronics, but boats face unique risk. That's because they are constantly exposed to the elements – water, in particular, and saltwater especially. Rust is a specific form of corrosion that occurs when oxygen meets iron meets moisture. Other chemical processes can cause other forms of equally damaging corrosion.
Corrosion damage can be very expensive to fix – and count on insurance help, either. As BoatUS Magazine notes, rust damage is rarely covered. Sometimes, insurers can fairly allege that even some accidents and cases of sunken boats are denied coverage because of the role corrosion played in the incident.
So you're far from the first deckhand to face down possible rust-related boating blight. The U.S. Navy, for example, considers it a "$6 billion scourge." But the military, just like many large auto makers and computer electronics suppliers, have all significantly reduced their losses on this front by employing something called vapor corrosion inhibiting technology (VCI). Now, it's available to recreational vessel owners, and is highly effective at shielding boats from rust and corrosion damage while in storage.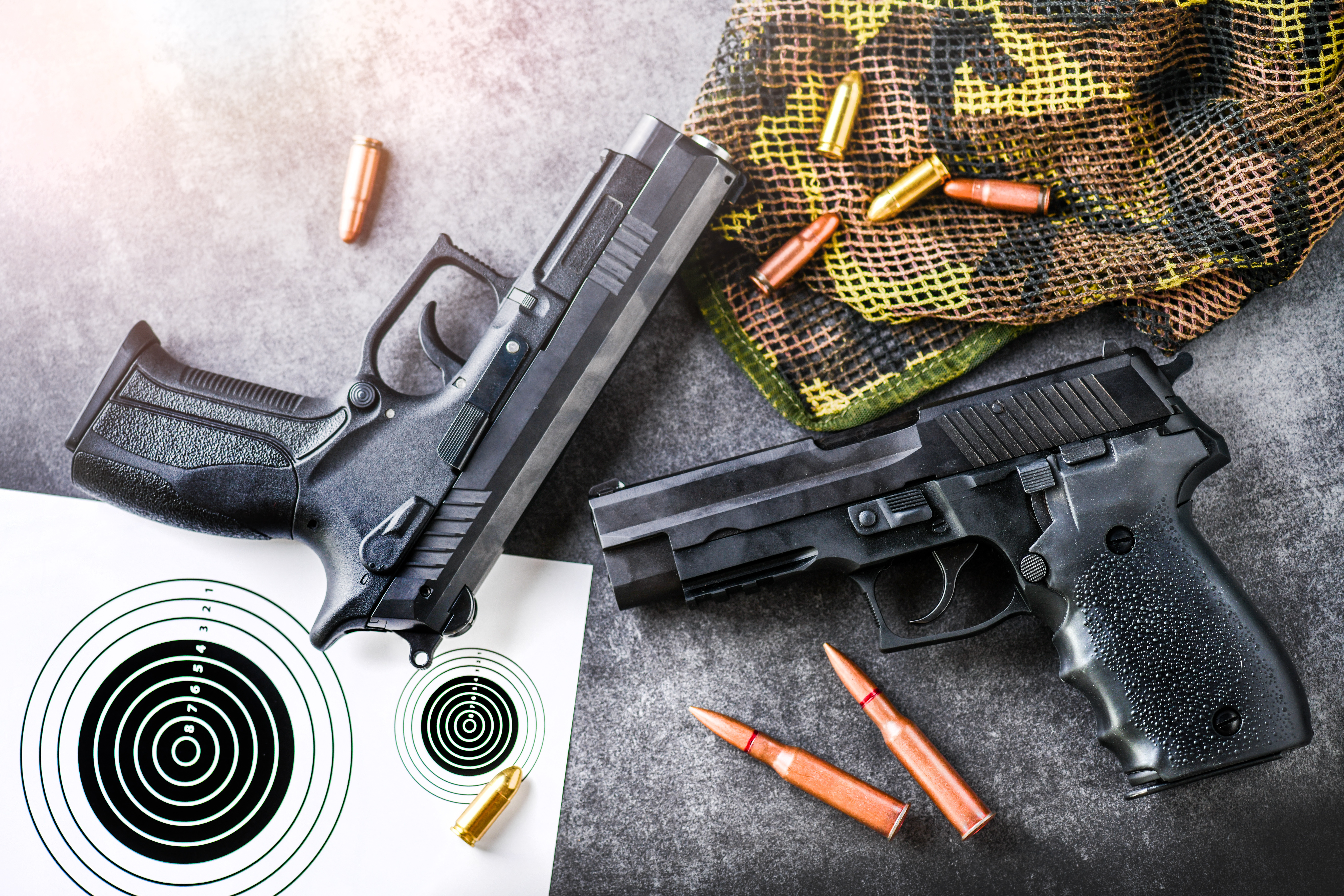 It's estimated that about 40 percent of Americans live in a household with a firearm. But it's fair to say a much smaller percent understand how to properly care for their firearm to prevent rust and corrosion of their gun.
Smart gun storage is an important consideration for any firearm owner. The way you store your gun is important not only to prevent it from falling into the wrong hands, but also to prevent rust and general wear-and-tear.
As our gun rust prevention experts can explain, rust is a specific form of oxidation wherein moisture and oxygen meet iron alloys. (Other types of corrosion can have similar effects on other types of metal.) Rust can render a firearm non-operational fairly quickly, and poor maintenance is a top cause.
Golf season is about to be in full swing! Whether you've just treated yourself a to shiny new set of clubs or are dusting off your trusty irons and wedges, it's important that you care for them properly to prevent golf club rust so they'll stay swinging for many more seasons to come.
Why Golf Clubs Rust
Golf clubs are made of all different kinds of metal, varying by brand, style, type and cost. Starter clubs are often made with zinc or aluminum. These are nice because they're lightweight, but they usually won't last more than a few years (longer if you take care of them). These substances won't rust (only iron and iron alloys do that), but they can be reactive to water and oxygen and they can corrode. Steel and stainless steel is usually the next level up. These are strong metals, but they do contain iron and they can be susceptible to rust. There is also maraging metal, which is stainless steel that's been put through a special hardening process. It's popular for faceplates in high-performing woods or in low-profile fairway woods and utility irons. It can be vulnerable to rust and corrosion. Finally, there is titanium. Some of the priciest clubs are made with titanium. Pure titanium is incredibly rust and corrosion proof, but pure titanium anything is hard to find. Most titanium golf clubs are actually made with titanium alloys, meaning they're still potentially susceptible to corrosion.
Of course, you might still technically be able to golf if there is a bit of rust on the face of the club, but it is a common myth that it will increase your spin rate. Despite what pro golfer Bobby Jones once said about the advantage of "a bit" of rust and slight pitting boosting his backspin, independent research has proven there isn't any performance advantage to having rusty wedges. In fact, it might actually lower the effectiveness of the club grooves and decrease the amount of ball-to-face contact.
The other issue is that once rust develops, it rarely stops at "just a bit." Rust on the club shaft can be extremely detrimental. In fact, it's the top cause of golf club breakage.
Many motorists are so fixated on keeping their car clean that they overlook the risk of undercarriage rust. The irony is that most people wash their vehicle not just to make it look nice but to clear it of corrosive elements like dirt and salt. But wash the undercarriage the wrong way – with indiscriminate high pressure and harsh chemicals – and your vehicle could be more prone to undercarriage rust.
Rust is a chemical process that occur when metal meets oxygen meets water. Rust is specific to ferrous metals (iron and its alloys) but corrosion can happen with all different types of metals, precipitated or accelerated by certain compounds. Salt and chemicals used to deice roads are a good example.  (In fact, Phillips Industries, an electrical products manufacturer for the commercial vehicle industry, reports an uptick of corrosion from deicing compounds magnesium chloride and calcium, which are effective in clearing road ice but are 50 percent smaller than road salt rocks, so it's easier for them to wedge their way into tighter spots.)
For this reason, it's important to make sure your car – particularly if you've got an antique, classic or valuable sports car – is cleaned and dried properly before parking or storing it. When your vehicle is in storage, a Zerust car cover provides the ultimate protection against undercarriage rust.
Wash This Way
Even professional washes and detailing can put the metal frame at risk. Routine washing does lower the potential for buildup of chemicals, mud and grime. However, our rust prevention experts understand that it's imperative for vehicles and undercarriages to be washed the right way – and with the right cleaning agents.
In particular, pressure washing can be especially hazardous. Undercarriages appear to be strong and sturdy, but they are not impervious to damage by pressurized water. If the pressure stream is too high – and especially if it's directed toward sealed components – it can push out or past protective material or gaskets meant to prevent rust and corrosion.
If you must have your car pressure washed, take special care to avoid any electrical connections. If you accidentally force water into open connections on the electrical system where it can't escape, you're risking immediate damage but also long-term undercarriage corrosion.  Don't point the spray directly at any pinion, breather, wheel seal or input/output. To do so is to risk pushing contaminants into and past the seal lips.
Also, don't use harsh chemicals, detergents, degreasers or anything that has acids in it. Mild cleaners can get the job done and won't wreak havoc on the metal. And don't leave any soap behind on electrical connections.
Choosing the Risk Car Cover to Prevent Undercarriage Rust
Even the most affordable sports car is likely to be an investment of at least $30,000 or so. If you're going to take the care to wash it meticulously, storing it with care is the next logical step.
You can find all kinds of cheap car covers that will generally do fine to block out the sun and keep out major dust build-up. The problem is these can do more harm than good when it comes to rust because they trap tiny droplets of moisture inside, causing corrosion while your car is covered up. Zerust covers are different because they are made with a special vapor corrosion inhibiting lining that is not only water resistant and mold-proof, it's also rust-inhibiting. They're also made to be driven onto (rather than just be tossed over the top) so they provide direct, constant protection to the undercarriage.
Keep in mind that even if you have a newer vehicle that is built to better withstand corrosive elements, nothing made with metal is corrosion-proof.
Zerust car covers protect your vehicle for a full five years after the date of purchase, keeping your whole vehicle in the best shape possible for your next spin – and many more to come!
Contact Zerust for information on car covers and information on preventing classic car rust by emailing us or calling (330) 405-1965.
Additional Resources:
How washing a truck can lead to corrosion, March 12, 2021, Truck Parts Service
More Blog Entries:
Car Rust Prevention: Car Care During Coronavirus, April 14, 2021, Zerust Car Covers Blog
Home improvement tools – like the renovations they help make a reality – are investments. Tool rust prevention doesn't have to be pricey, but it is necessary if you hope to use those saw blades, drill bits, plies and hammers more than a few times.
Home improvement spending has been off the charts in recent years, growing by double the rate of the rest of the retail sector even before the COVID-19 pandemic spurred a boom of renovations over the past year. Data from the U.S. Census Bureau found home improvement-related retail sales grew nearly 12 percent last year, even as overall retail sells fell by about 4 percent. One study by Consumer Specialists revealed that in the last year, an increasing number of homeowners were planning or in the midst of home renovations, many involving bathrooms, kitchens and landscaping/gardening.
Projects like these can't be completed without the proper tools – and few are dirt cheap. Tools, like renovations, are investments, and they require care to ensure they don't become. Here, we offer our Top 3 Tool Rust Prevention Strategies from Zerust.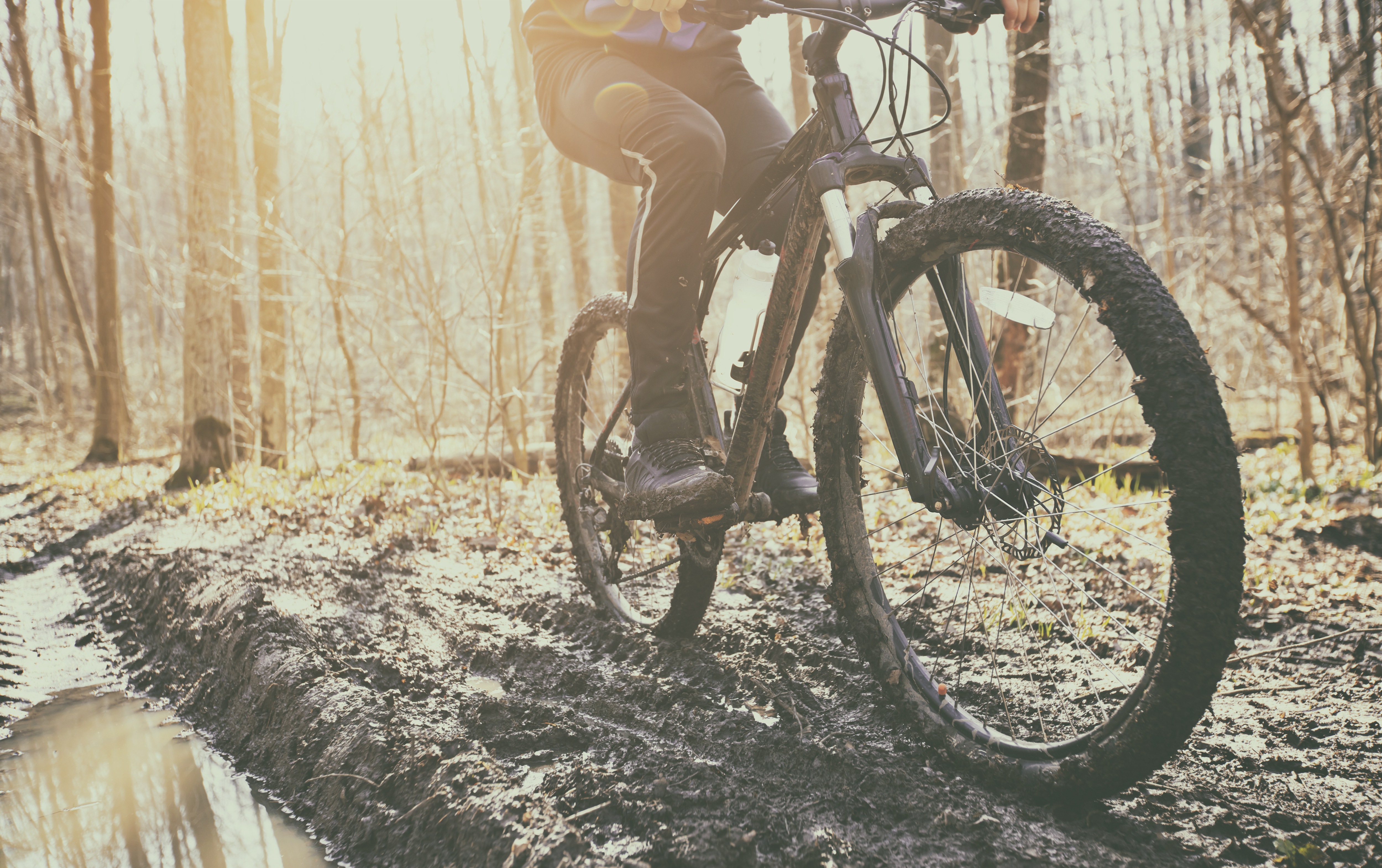 Mountain bikes are designed to take some punishment and navigate rough terrain. But all cyclists will find their ride remains vulnerable to rust and corrosion if they aren't careful, ultimately shortening its lifespan. With proper maintenance – and the right bicycle cover – you can prevent mountain bike rust and keep your wheels rolling for years to come.
It should be noted that rust is specific to iron and its alloys (such as steel). Rust is just one form of corrosion. Corrosion can impact a broad range of metals, including aluminum (a key material in the manufacturing of many mountain bikes). Both are chemical reactions, primarily involving a meeting of metal, moisture and oxygen. The process over time will cause degradation of metals. That's bad news on a bike, where every component is critical for smooth operation.
Although there are thousands of online articles about how to remove bike rust once it's taken hold, the fact is it's much more cost effective to prevent it if possible. Here are some expert tips on preventing mountain bike rust.
Tool rust prevention is essential for the growing number of individuals, couples, families and digital nomads are ditching "sticks and bricks" homes for full-time RV life.
According to the RV Industry Association, manufacturer RV shipments increased 44 percent in 2020 over 2019, and survey data indicates the demand is likely to continue, with more than 60 million Americans planning to take at least one RV trip in the next 12 months.
Whether you are a newbie, a part-timer, a full-timer or a snowbird, one thing that can't be overstated is the importance of your tools. Things like pliers, wrenches, ladders, flashlights, knives, socket sets and more – all essential to road life. But pretty much all tools with metal components are vulnerable to rust and corrosion – especially when they're in and out of storage and routinely exposed to sweat, humidity and moisture.
Campers and recreational vehicles of any size are essentially traps for humidity because of the compact living quarters. Many don't come standard with significant insulation, either. Any time your metal tools are exposed to air and humidity, you run he risk of rust and corrosion. The same goes for things like cast iron skillets, propane tanks, boating equipment, fishing and tackle gear, electronics, bicycles and other items you may use frequently on the road.
The risk is even more outsized if you spend a considerable time boondocking (dry camping) because your equipment is more likely to meet the direct impact of the elements.
2020 was unparalleled in many ways – including sales of firearms. The latest FBI data reveals the agency processed a record 40 million firearm background checks last year – far more than any other year. The National Shooting Sports Foundation reports nearly 9 million people purchased firearms for the very first time last year, accounting for approximately 40 percent of the total number of gun sales.
As any long-time gun owner knows, there is a learning curve when it comes to not only using your firearm, but also to ensuring its care and keeping. Ways to prevent gun rust should be at the top of that list.