Articles by Month:
September 2021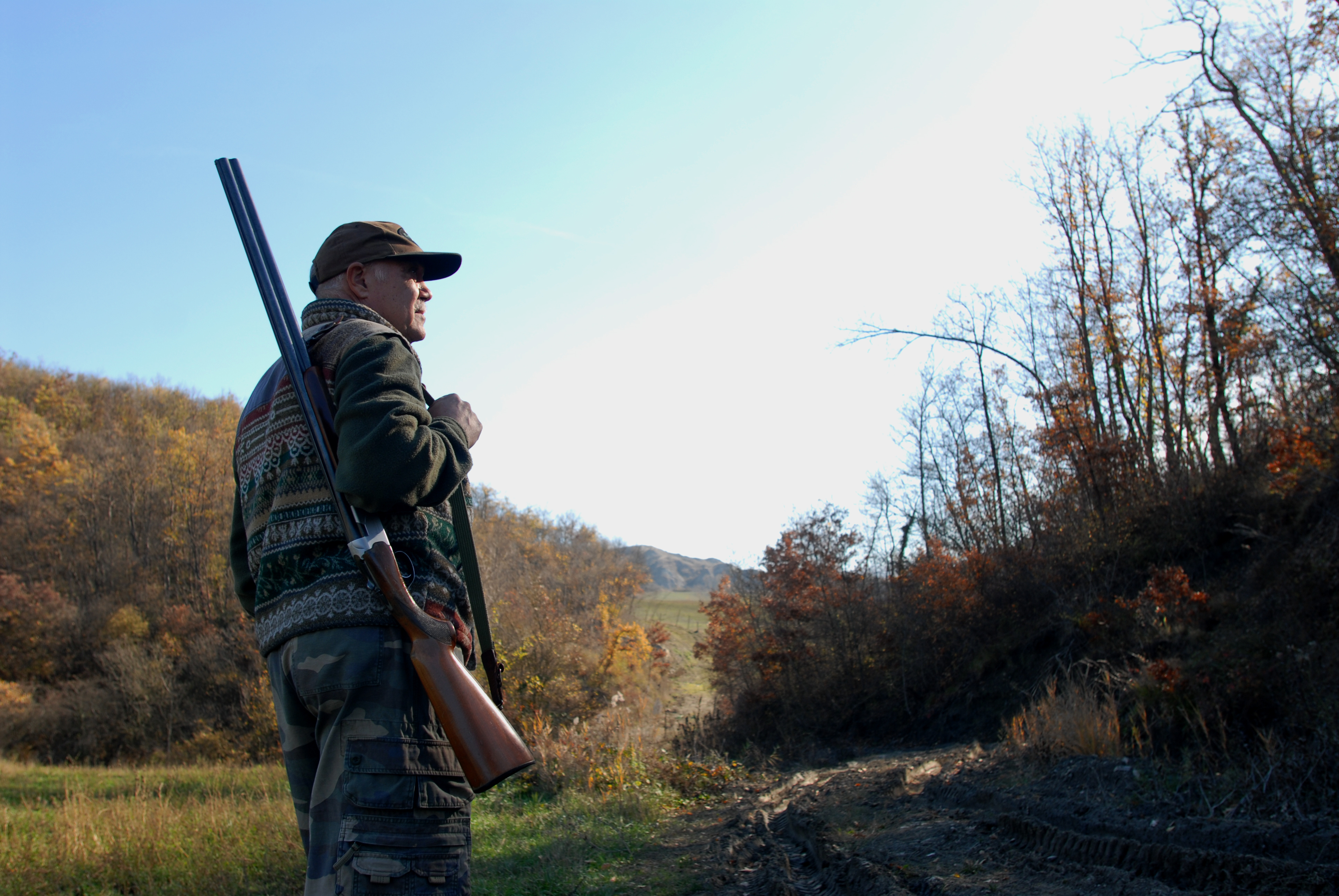 Prime hunting season is upon us, particularly for deer, turkey, waterfowl, coyote, black bear, and small game. But no matter what you're hunting or what type of firearm you're using, it's imperative you implement strategies for preventing gun rust post-hunt, especially if you just bought a new rifle from the gun store.
The fact is that taking your gun out hunting is entirely different than the indoor firing range, both in terms of the conditions and the care you'll need to show it afterward. For most, you're at the gun range for an hour or two, rapid fire your rounds, and then you wrap it up because you're bullet-broke. The entire time, your firearms go from your house, then your vehicle (presumably in a protective case), and then into another building. Aside from the oil and sweat of your hands, they aren't likely to be exposed to moisture, which is the primary catalyst for rust damage.
But if you're packing your rifle out into the misty woods for 6-to-10 hours on a full day of hunting, those kinds of conditions can be really rough on your rifles and shotguns. Exposure to the elements, salt spray, high humidity, hand oils/sweat, and moisture from the air, wet leaves, or rain can put your firearm and accessories like an Improved Design Muzzle Brake, at risk for rust.
As noted by the Alaska Department of Fish & Game, firearms can rust in a matter of hours in extreme outdoor conditions, even when made of stainless steel. Properly caring for it in the field and before and after outings is critical.
When internal elements of the gun, such as the firing pin or trigger mechanism, are exposed to erosive elements, they may fail right when you need them to work. If you're hunting in conditions that are extremely cold, you will need to be certain that all the grease and oil you put on the gun to protect it from rust have been carefully removed before you take it hunting.
Some tips from firearm maintenance experts:
Pack a small cleaning kit when you hunt. To keep your firearms in top shape when hunting, be sure to carry with you a small container of lubricant or light gun oil. You'll also need a cleaning rod and cotton patches. A tube and barrel strip can be carried along for placement inside the barrel after use. A small roll of electrician's tape can be used to cover the muzzle to keep out dirt and debris.
Clean your rifle thoroughly after every practice and hunting trip. A full day of hunting can be satisfying, but also incredibly exhausting. It's important, though, that you do not skip this step when the day's over. Wipe down all the metal surfaces with a clean cloth and then another with gun oil or another lubricant. If you're hunting in the snow or rain, it will be especially important to use an oiled patch through the barrel or, better yet, utilize a vapor corrosion-inhibiting (VCI) tube and barrel strip.
Do not store your rifle inside a warm cabin, tent, or overnight in a waterproof gun case that is not VCI. The problem with this is that fluctuating temperatures can result in condensation. This buildup will put your firearm at risk of rust or it might fog your scope. Ideally, the best place to keep your firearm is outside your cabin or tent and inside a rust resistant case or cover, such as a VCI fleece-lined firearm bag or inside or VCI firearm protection bag.
Why does it matter if you're using a VCI bag versus one made of typical plastics or other materials? Because VCI firearm storage products are specifically designed to offer a molecular-level shield against rust, tarnish, and corrosion without adversely impacting the electrical, mechanical, or other functional properties of the metal components. Other storage cases or covers can actually do the opposite by trapping moisture inside the case. Corrosive elements will act faster on any firearm that is stored outdoors.
If you have questions about the best VCI storage products for the environment in which you'll be hunting, our dedicated rust prevention experts can provide answers!
Contact Zerust for information on rust protection for firearms by emailing us or calling (330) 405-1965.
Additional Resources:
Firearm Maintenance, Alaska Department of Fish & Game
More Blog Entries:
Tube & Barrel Strip Helps Prevent Gun Barrel Rust, June 28, 2021, Zerust Firearm Storage Solutions Blog
Table saws are must-have tools for many professionals and DIY-ers alike. A high-quality table saw blade is used to reduce time and effort in all sorts of projects requiring cross cuts, ripping cuts, and dado cuts. But any type of cut will be ineffective – possibly even hazardous – if you don't do all you can to prevent table saw rust with a vapor corrosion-inhibiting table saw cover.
Table saw blades to a lot of work, subject to long hours withstanding high friction. The blades need to stay sharp and strong. Cheap blades are going to be more susceptible to warping, buckling, and slipping off-course. Investing in a good blade is going to ensure accuracy of each cut. They'll also be more vulnerable to dulling faster. That's never been more true than these days, given that the price of lumber has skyrocketed over the last year. That's all the more reason buying the best blade is going to pay off.
But even the best blade isn't immune to rust. Plus, many have platforms that are made of cast iron – durable, stable, and vibration-free, but in no way rust-resistant. In fact, it's incredibly vulnerable to rust when exposed to any amount of humidity or moisture. Rust, or iron oxide, is the chemical reaction of iron (or its alloys) meeting oxygen and moisture. Different types of corrosion can happen with other kinds of metals contained in a table saw. 
A table saw can cost anywhere from $100 to $3,000 (with a decent model being closer to the higher end). If you don't want to be replacing the blade – or entire platform – every few months or every other season, you would be wise to take the time to properly clean and store your table saw after each use. This minimizes the risk of pitting as well as rust damage.
One of the best ways to do that is with a table saw cover that incorporates vapor corrosion inhibiting (VCI) technology.
How Does VCI Prevent Table Saw Rust?
Not all table saw covers are created equally. If you purchase one that simply covers your unit, it will help reduce elements like sawdust, regular dust, dirt, oil, and paint – or whatever else is floating or flying around in your workshop that can be damaging when allowed to collect for a time. The problem is that such covers can also dangerously trap moisture inside. With no way out, it can actually accelerate the chemical processes of rust and corrosion.
Preventing table saw rust requires use of a cover that has vapor corrosion inhibiting technology woven right into the fabric. VCI has been used safely for decades in a variety of uses – from reducing the risk of military equipment rust to preventing corrosion of electronics shipped by large companies across the globe.
It works by releasing an odorless, colorless, non-toxic compound of protective molecules that attach to exposed metal surfaces. This layer of protection can't be seen with the naked eye, but it blocks the chemical reactions that cause rust, tarnish, and other types of corrosion. The VCI works so long as the metal is kept in that enclosed space. When the cover is removed, those protective molecules dissipate harmlessly into the air.
Our table saw covers come in two different sizes, last up to five years, and protect not only against the obvious elements, but also those you can't see (which can often cause the most damage).
In addition to the table saw cover, we have numerous rust inhibiting solutions for all your tools and hardware.