Articles by Month:
April 2020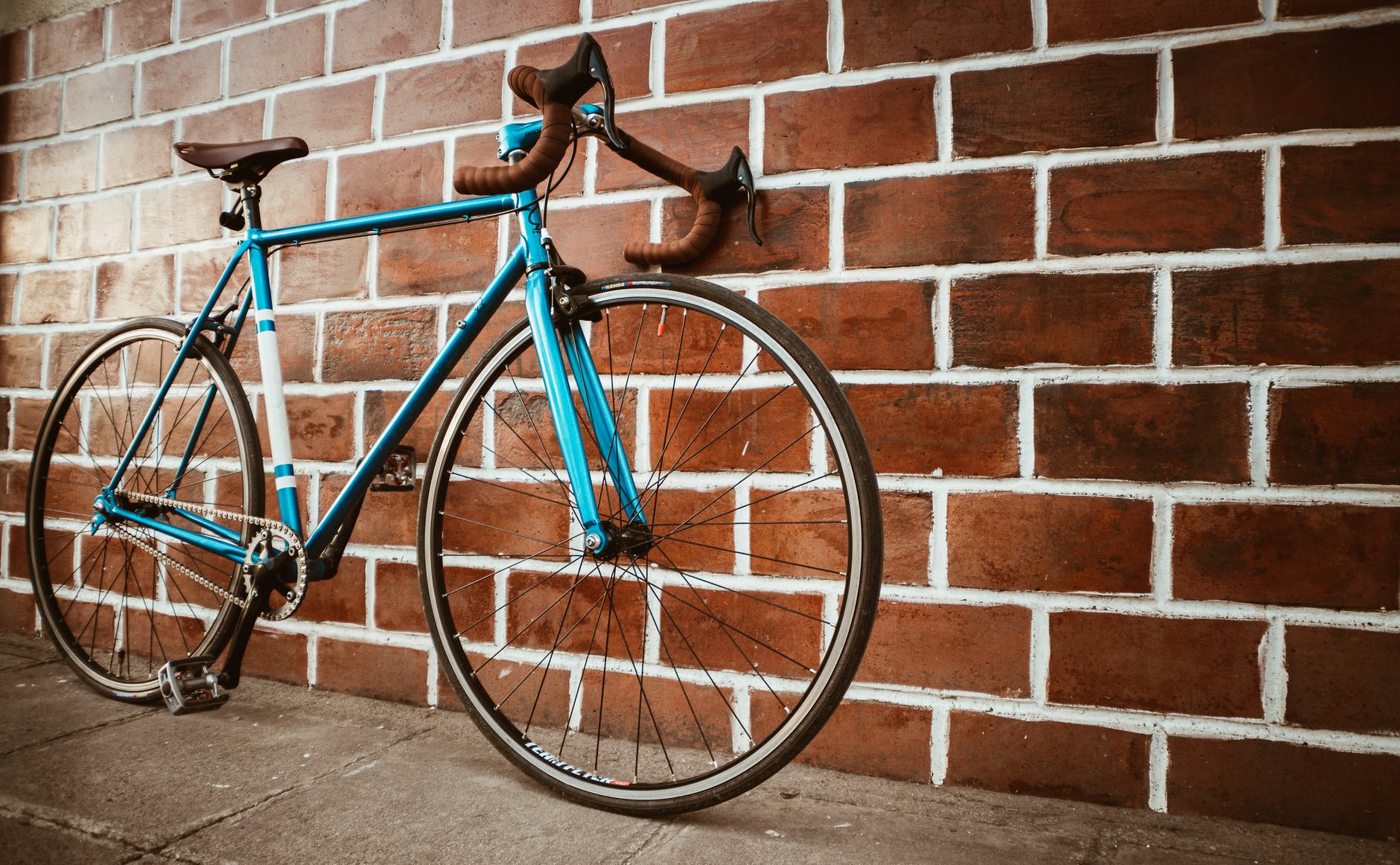 Although the coronavirus pandemic continues its spread, resulting in the cancellation or postponement of bike races and other large-scale events, the number of people cycling appears to be on the rise. With so many more people buying and using bicycles, it's important to consider how best to protect bicycles from the elements, which can cause corrosion and rust. Bicycle covers can shield against debris and direct exposure to sun and rain, but they aren't likely to reduce corrosion risk unless they are made with vapor corrosion inhibitors.
Bicycling Uptick Amid COVID-19 Isolation
Inc.com reports the bike shop business is booming right now.
With billions across the globe under social distancing orders or advisories, many are shying away from public transportation. Bicycling has gained in popularity as a safer means of commute. It allows those without a car to gain faster access to things like food and medicine. It's also become an outlet for those who can no longer get their workout at the gym.
In some places like New York City, cycling has reportedly increased by more than 50 percent over city bridges. Bikeshare use in Chicago has doubled. Similar numbers have been reported in places like London and Dublin. Some cities have even begun considering setting up emergency cycleways, which could be either maintained or removed once the threat of the pandemic has passed. Bogota, Colombia is installing tens of kilometers of cycleways to keep people moving during this crisis, while also allowing them to practice social distancing.
Why Bicycles Rust
But virtually every single bike has one thing in common: Metal. In the breaks, in the gears, in the shifters and in other components. Without proper care and storage, any metal exposed to air and moisture will be vulnerable to corrosion.
Ferrous metals (those that contain iron, like alloy steel and carbon steel) are susceptible to a particular type of corrosion called rust, the process of oxidation that actually alters the chemical compound of the metal. Many bicycles are made with steel and stainless steel components.
Many bicycles are made with titanium, which is a non-ferrous metal that does not rust – but it can corrode, as noted in research by the Journal of Biomaterials & Functional Materials.
How Zerust Bicycle Covers Prevent Rust and Corrosion
Sun exposure and damage, wind, ran and snow can result in the degradation of a bicycle's metal components. Bicycle covers are a popular means of keeping these elements at bay, but it's important to be sure the one you buy isn't going to cause more harm than good.
Some bicycle covers trap will keep off the rain and dust, but they might also cause condensation to build up and be trapped inside – particularly if there are temperature fluctuations in the place where you store your bike.
Zerust bicycle covers are rust-inhibiting because of VCI (vapor corrosion inhibiting) formula that is woven into the fibers. VCI is non-toxic, odorless and effective for up to five years. The covers themselves fit all single-rider, upright bikes and are water resistant and mold-proof.
Zerust bike covers and other products work by releasing this vapor into the air around the metal item. These molecules settle on exposed metal surfaces and form an invisible protective layer around them that inhibits the electrochemical reactions that can cause corrosion and rust.
Bicycles should be cleaned and dried according to the recommendations of the manufacturer, and then the bicycle should be rolled onto the cover and the cover zipped.
We partner with dealers across the country that sell our bicycle covers in their stores. You can call ahead to see if your local bike shop carries them, or you can order direct from this site.
Contact Zerust for information on preventing bicycle rust or Zerust bicycle covers by emailing us or calling (330) 405-1965.
Additional Resources:
Bike Shops Are Doing Well Despite Shelter-in-Place, April 8, 2020, By Mike Haber, Inc.com
More Blog Entries:
Preventing Bicycle Rust That Can Bust Your Ride if You Store it Outdoors, Oct. 25, 2019, Zerust Bicycle Covers Blog
The percentage of Americans currently affected by state stay-at-home orders is at roughly 95 percent. As people are hunkering down at home, the cars, trucks and sport utility vehicles that normally get daily use are idle on garages and streets. Although that means less wear-and-tear and lower gas prices, cars that are parked for long stretches are susceptible to other types of damage – including rust. Given that the current situation could span several more weeks and possibly months, car rust prevention is important to consider and while you're at it you should get the entire car checked to ensure that you don't need anything else like a wheel alignment, because a minor repair you decide to ignore can potentially cause your car to break down and maybe even get into an accident. If you unfortunately do get into an accident you can always seek for legal assistance from a car accident lawyer.
Anytime a motor vehicle is not getting regular use, there is the potential for problems – from dead batteries to oil deterioration leaving people to buy new car parts, if you're looking for a new accessory to include in your car consider looking into a CAN Controller for a great option. Car rust is another potential problem, particularly for brake rotors and brake pad linings, as well as any parts of the exterior that may be dinged.
This is especially true if your vehicle is being parked outdoors and exposed to the elements. In fact, as our car rust prevention experts can explain, it doesn't even take that long. Sometimes with brake rotors, it may only be a matter of days of outdoor storage that we begin to see rust starting to form. Rust on a vehicle body may be unsightly, but it's what you can't see that is likely to be the most costly. Rust on brake rotors, for instance, can result in uneven braking, pulsating braking and noise.
Driving your vehicle occasionally – even just twice a month around the block a few times – can help with this. But it's also worth consider adding another layer of protection while your vehicle is parked – a car cover.
Car Rust Prevention Car Covers
Many people who purchase car rust prevention covers from Zerust do so to protect their collectible or antique vehicles. That's because of their value, but also because they aren't driven regularly. Increasingly, it's being used to protect the cars people use everyday from corrosion, rust, moisture and dust that results when vehicles are exposed to open air – both in a garage or outdoors.
The purpose of most car covers is to protect a vehicle from damage caused by debris, sun and precipitation, but we take it a step further.
The difference between Zerust Car Covers and others is that the fibers of our product are made with VCI technology. VCI stands for "vapor corrosion inhibitor." It's non-toxic, odorless, invisible and non-reactive, but protects metal components from rust and other types of corrosion for up to a full five years.
We can also assure that our car rust prevention covers are water-resistant and mold-proof.
There are several different size covers to assure the product fits snugly on your vehicle while still leaving enough room to ensure the cover can stay zipped.
What Else Can I Do to Protect My Parked Car During Quarantine?
In addition to a Zerust car cover to prevent rust while your vehicle is parked or stored, car care experts have offered a number of other measures you can take to protect your investment. Consumer Reports recommends:
Store indoors. Obviously, this isn't an option for everyone, but if you have a garage  (browse this site for best garage door installations) or other enclosed space, it's usually one of the best things you can do for car rust prevention. Rust is caused by metal's exposure to air and moisture. Temperature fluctuations and exposure to sun can exacerbate the risk because it can weaken your car's paint. Keeping it indoors can reduce the risk of exposure.
Keep it clean. The elements aren't your only concern. When you don't keep your vehicle clean – even if you aren't using it – you run a higher risk of car rust. From that point, it may not take long for rust to take hold – even if you don't see it. Give your car a decent wash at least once a month, and wax it, if you can.
Keep your fuel tank full. This helps prevent condensation from building up inside the tank.
If you have questions about what car rust prevention car cover is best for your situation, feel free to contact us for more information.