Articles by Month:
August 2018
Any chef (or even serious home cook) knows the importance of fresh ingredients, simple techniques and a few high-quality tools. Most concur on the most important tool: The kitchen knife.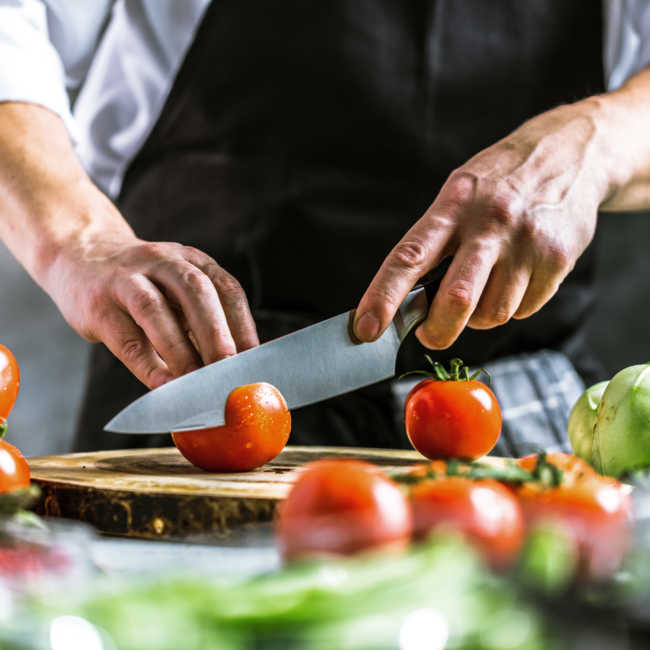 Knives are used in preparation of pretty much every dish of all types and flavors. But like any other metal tool, knives can be at risk of corrosion. Kitchen knife rust prevention keeps knives sharper (less knife slippage means more control in cutting, so the cook doesn't risk a cut and the slices are consistent).
While you can snag a knife for almost any price, the cutting board experts at TheKitchn.com point out some top-of-the-line cutlery can cost some serious coin – upwards of $1,000. In general, those who want a knife that's going to last are going to shell out at least $50 to $100. That might seem like a steep price, but considering it's you're most utilized utensil, most agree that range is actually quite a bargain.
If you're like us, you're trying to cram in all the last-minute BBQ'ing you possibly can before summer is officially over. Unfortunately, even some of the best quality BBQ tools may be prone to rust. Keeping your BBQ tools rust-free doesn't have to be complicated or expensive. 
Zerust vapor capsules and anti-tarnish drawer liners – both part of our anti-tarnish products line – can help BBQ connoisseurs keep their metal spatulas, tongs, grill brushes, charcoal rakes, roasting sticks, skewers, corers, meat hooks, pig tail flippers, meat claw lifters, grill cleaning brushes and temperature probes all rust-free. These products can be simply placed in whatever storage container or drawer you use for these tools to provide up to five years of rust-free protection, are odor-free, non-toxic, food safe and approved by the U.S. Food and Drug Administration specifically for kitchen use.
Those who pride themselves on their grilled cuisine often invest in pricier grilling equipment – and it's worth it for a perfect smoking brisket in an electric smoker. But you don't want to have to replace these utensils every year if you can avoid it. There is plenty of instructive information on how to remove rust from BBQ grill tools, but it's a whole lot easier – and less time-consuming – to prevent rust from forming in the first place if possible.
Why Rust-Free BBQ Tools Are a Priority
BBQ tools are subject to all sorts of abuse, including:
High temperatures;
Grease splatters;
Exposure to the elements (especially if left unprotected outdoors).