Table Saw Rust Cover Protects Woodworking Equipment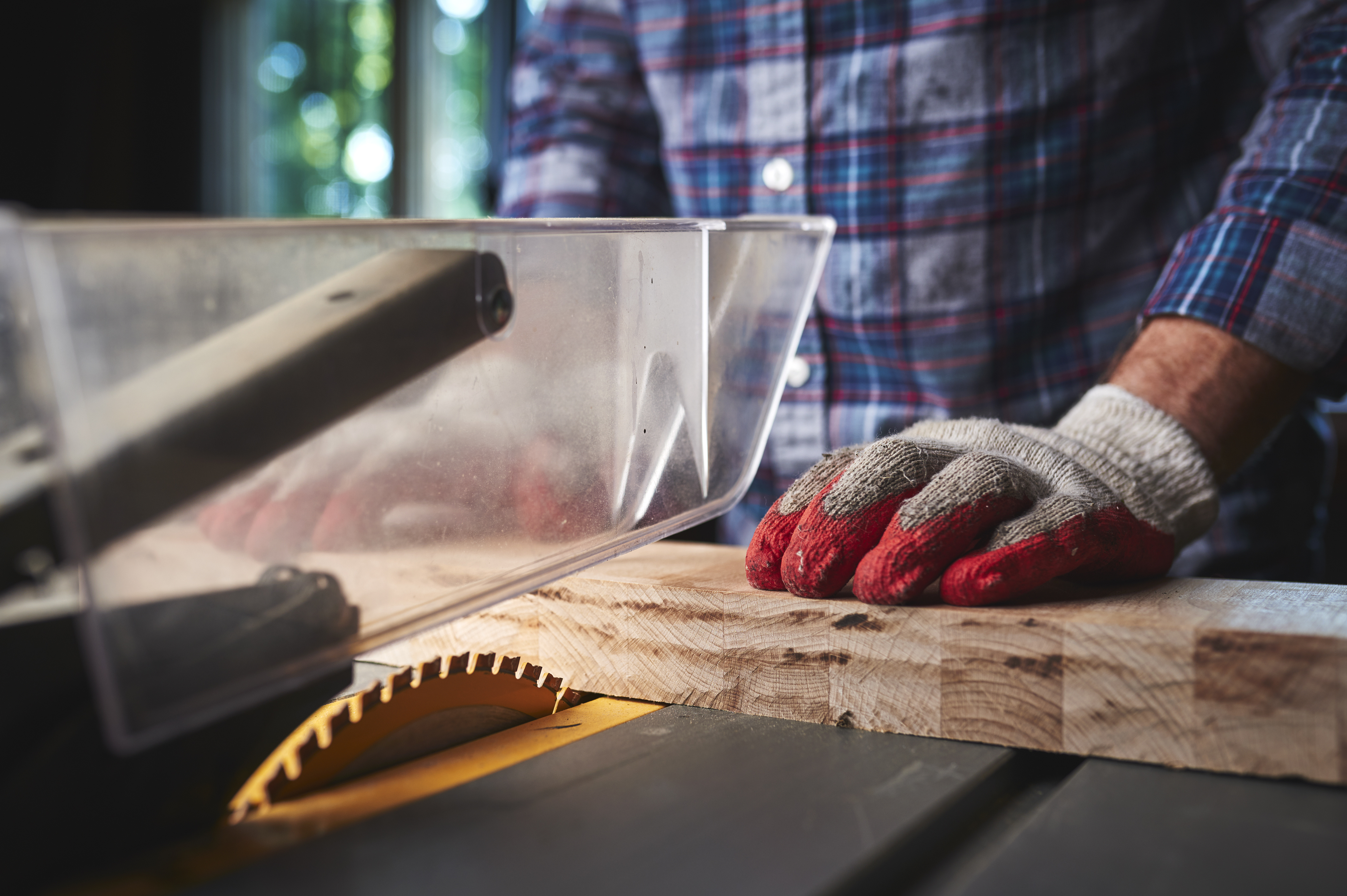 Table Saw Rust Cover Protects Woodworking Equipment
Even as stay-at-home orders across the country are being eased, many people are still choosing to spend more time at home, frequently returning to old hobbies or finding new ones. Woodworking is one that has become increasingly popular. Table saws are useful in building everything from bookcases to bird feeders. The best way to protect your equipment from the damaging effects of corrosion is a table saw rust cover.
The table saw is a quality, stationary cutting tool, with a platform often made of cast iron. This makes for a durable, stable and vibration-free surface, but it's also quite susceptible to rust. Most new table saws are delivered with a layer of protective grease intended to reduce the risk of rust while the machine is stored in the warehouse or shipped. Users need to thoroughly clean this grease off before using, and some manufacturers recommend applying a separate layer of lubricant protection before the first use.
But oils and greases can be costly, not to mention ineffective or even dangerous if not applied correctly. Our Zerust table saw rust cover provides protection using a fabric woven with vapor corrosion inhibiting (VCI) technology. Whether you're a weekend warrior or a serious woodworker, clean your materials after each use and cover with our table saw rust cover for maximum protection.
What Causes Rust? 
Table saws can cost anywhere from $100 and $3,000. Most higher-quality tables are made with that cast iron surface because it's heavy, which allows for greater stability than the lighter-weight pressed aluminum or cast aluminum. But where iron or its alloys meet oxygen and moisture, iron oxide – or rust – occurs. This is especially true in high-humidity climates, such as coastal regions.
Left in a totally dry environment, rust, steel and other metals won't rust. Unfortunately, the moisture that's in the air is enough to kick off the corrosion process, even if you store your table saw in a garage, shed or basement. It can become especially problematic with table saws that aren't used frequently or regularly maintained.
Although there are dozens of sources that offer tips on how to remove rust once it's formed, it's likely that even if the saw is still usable, operation won't be as smooth and precise as it once was. A table saw rust cover can prevent it before it forms.
How a Zerust Table Saw Rust Cover Works
Our rust covers for table saws protects not just from dust and moisture, but rust and corrosion, keeping your tools in like-new condition.
Like all Zerust products, our table saw rust covers work by releasing non-toxic, colorless, odorless vapor into the air around the saw. This vapor is comprised of molecules that settle on all the exposed metal surfaces, forming an extremely thin, protective layer that blocks the electrochemical reactions known to trigger rust, tarnish and other types of corrosion.
The vapor corrosion inhibitor (VCI) won't impact the mechanical, electrical or functional elements of your table saw. In fact, it can help improve reliability by blocking damage invisible to the eye, preventing or halting it before it comes a more serious problem. The VCI protection lasts up to five years from the date of purchase.
If you have other woodworking tools and aren't certain which rust prevention method works best, our Zerust customer service team is available to help answer questions and find the right type of protection.
Contact Zerust for information on table saw covers by emailing us or calling (330) 405-1965.
Additional Resources:
Removing Rust From a Table Saw, Jan. 12, 2020, By Chris Baylor, The Spruce Crafts
More Blog Entries:
Rust Prevention for Woodworking Tools in Winter, Jan. 11, 2018, Zerust Consumer Products Blog